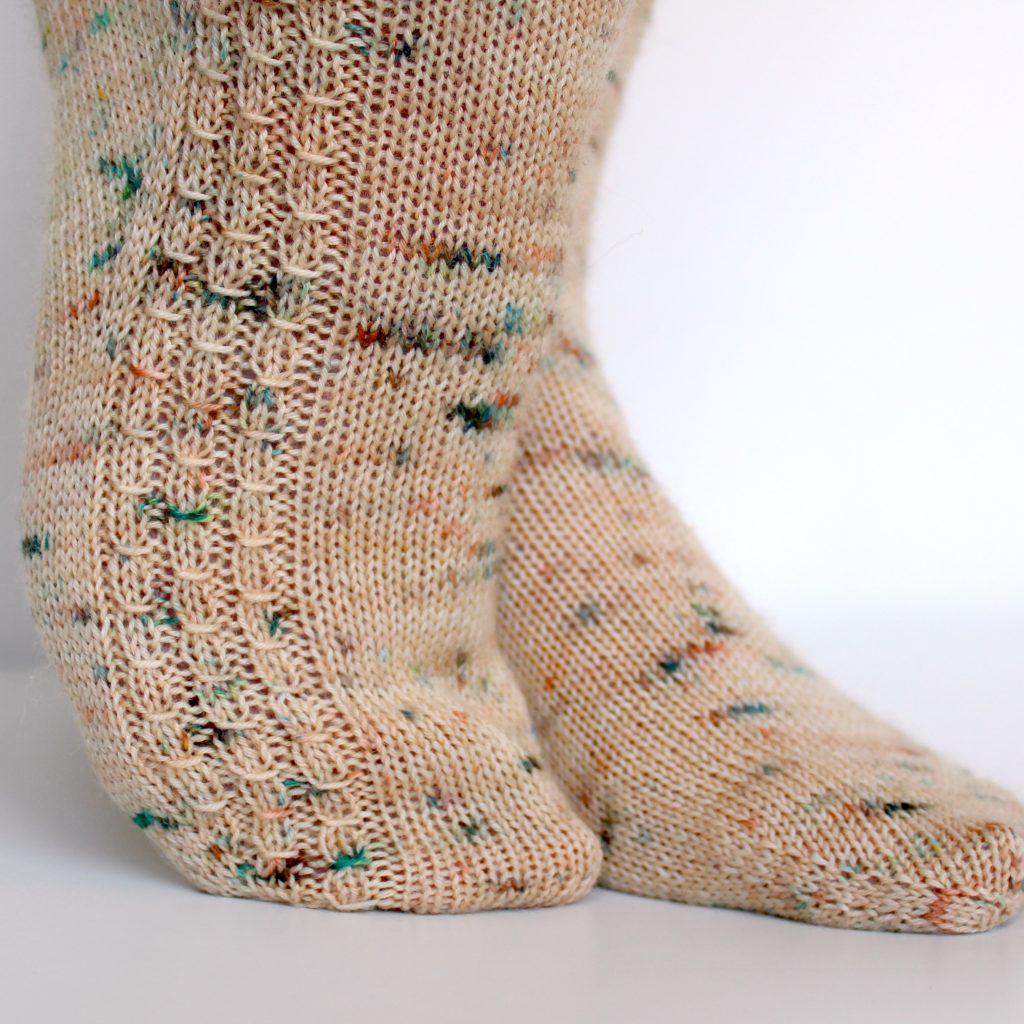 I don't think there's much more I can say about this rib pattern or this colourway having used them both so many times before but I'm still in love with both of them! When designing each part of the collection, they've all had different challenges. For the cowl it was just deciding the width of the rib section; with the mitts, it was the positioning on the hand and for the hat, it was figuring out the crown decreases.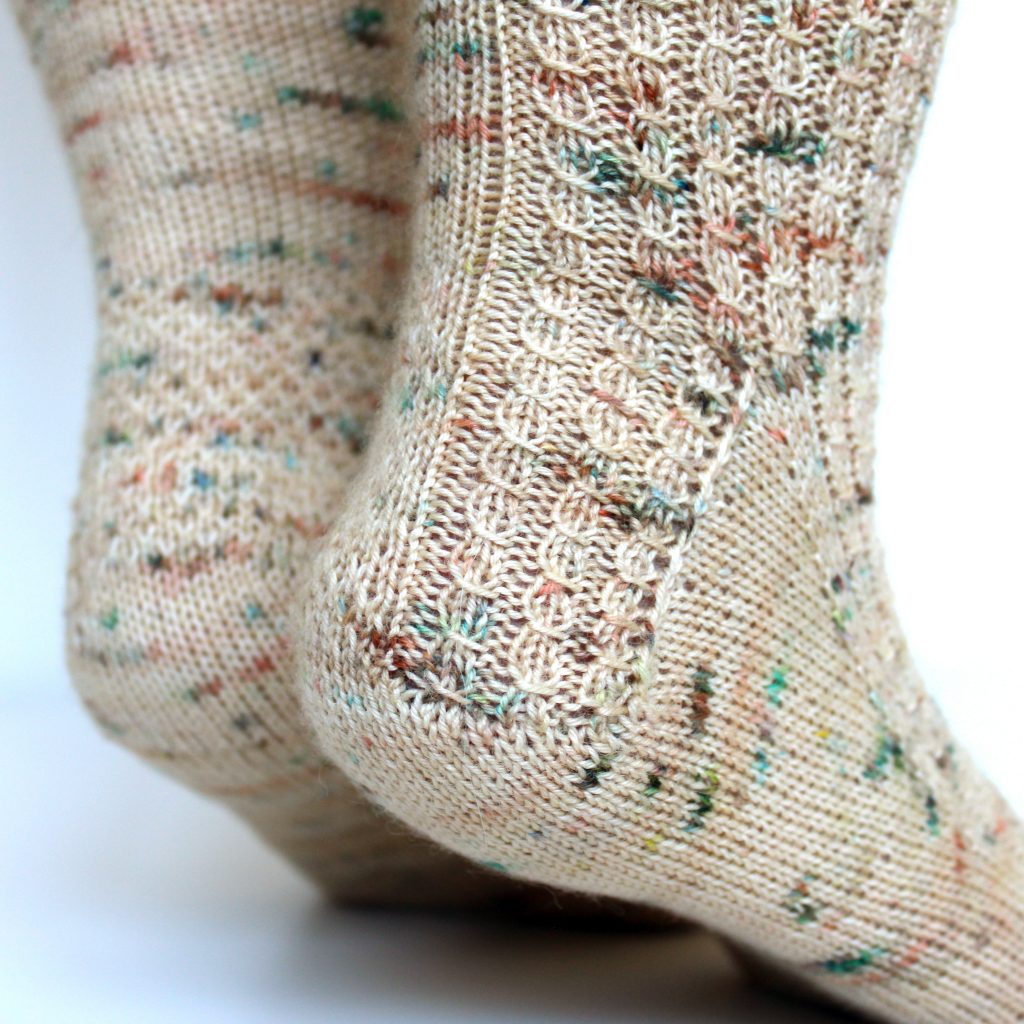 For the socks, the challenge was the heels. Figuring out how to knit it (with the short rows and heel flap), how to keep the length fitting as flexible as possible and finally figuring out how to write the pattern, clearly and as simply as possible! I am absolutely in love with the results though and it was so worth all the effort. Isn't the effect beautiful?
After the heel is done, the instep and the heel pattern join up and travel up the rest of the foot together and I love the final effect. I really hope you've enjoyed this journey with me over the last few months. I'm really looking forward to wearing the whole set together when it gets cold again here!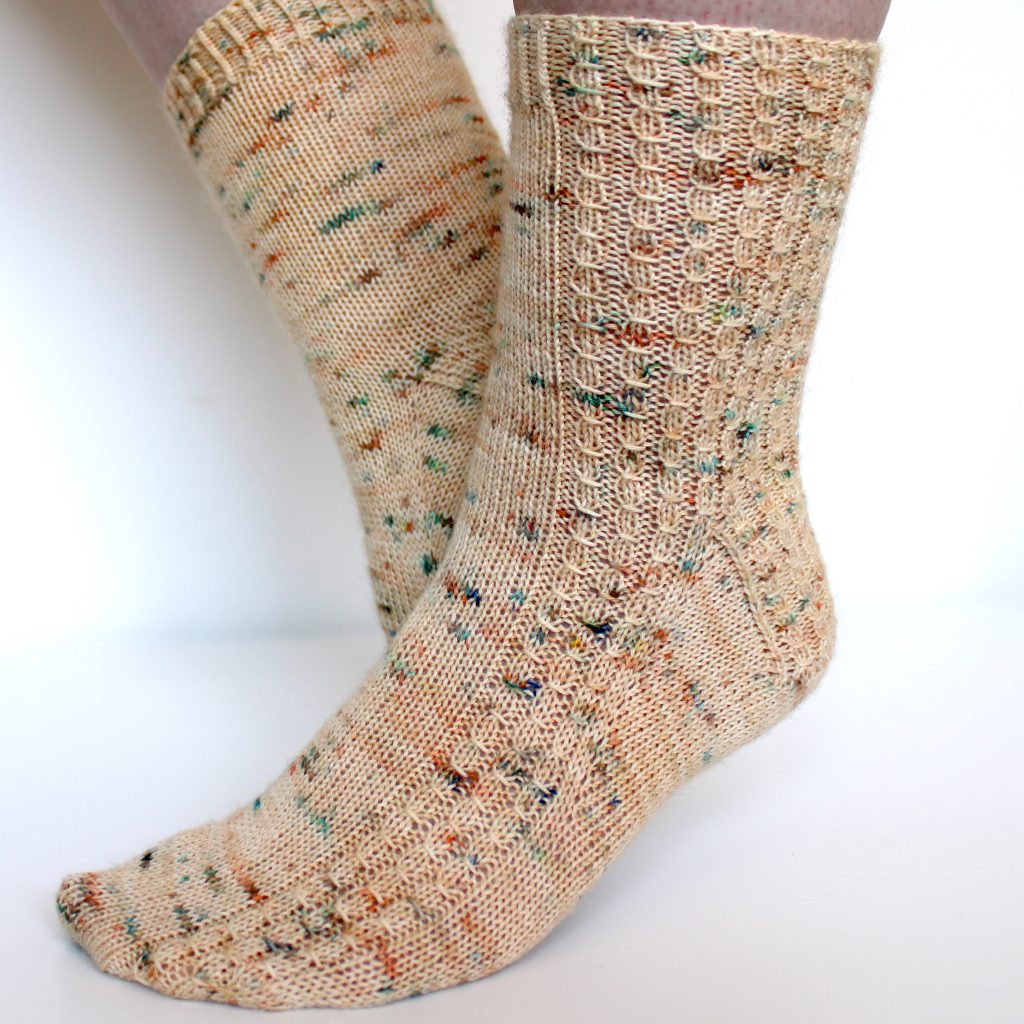 You can get 25% off Aisneach Socks with the code RibSale until 11.59 pm (UTC) on the 28th June 2022. The pattern is also on LoveCrafts and Etsy!
If you want to find out what I'm up to between blog posts you can keep an eye on what I'm up to on Instagram, or come join me on Patreon for 50% off new releases and to find out what I'm working on for the next few of months!
If you'd like an exclusive 40% discount on future releases sign up for my newsletter – I only send out emails when I release a new pattern or am having a sale, so usually, you'll only hear from me about once a month.