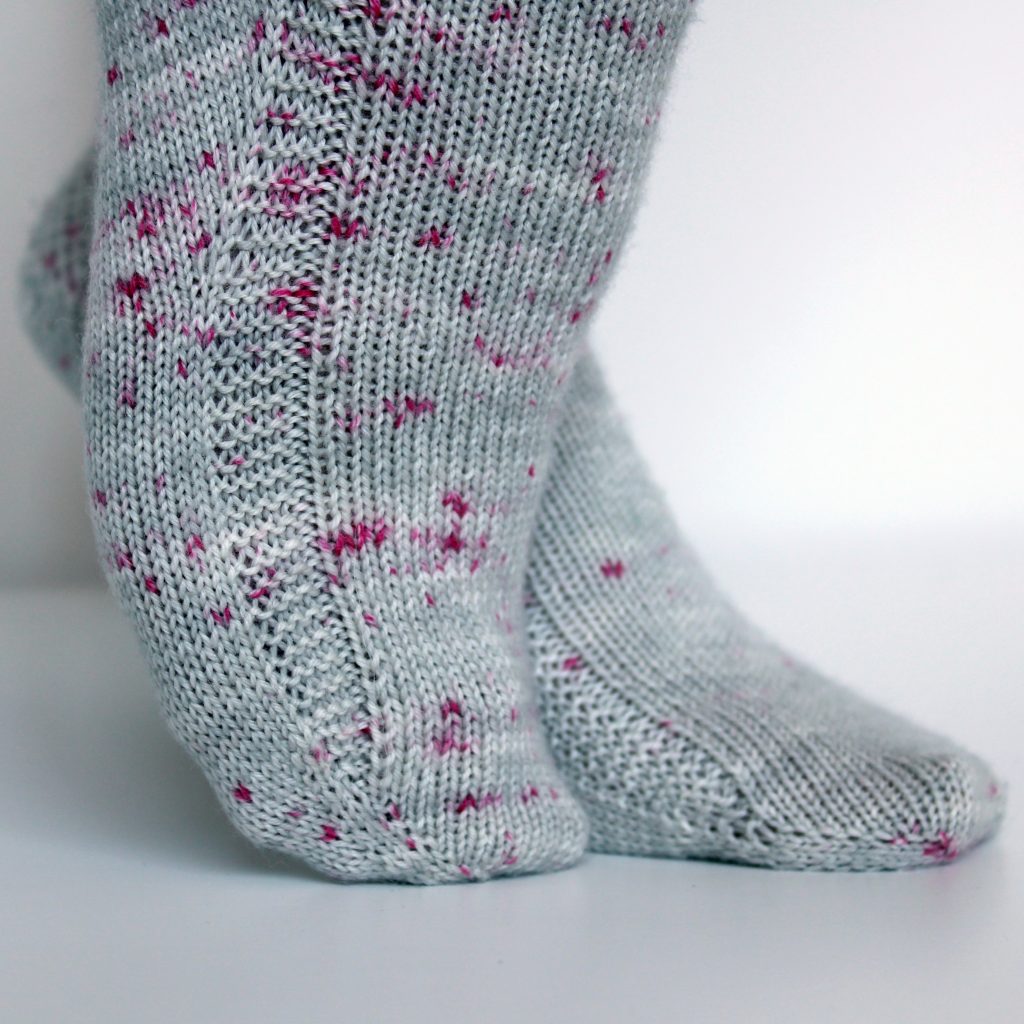 Like last month, I've finished off another set! This set all had garter stitch columns that run up the opposite edge of each item. Simple but really effective! This is my perfect style of pattern – a little bit of something to keep it interesting and a lot of easy knitting in between.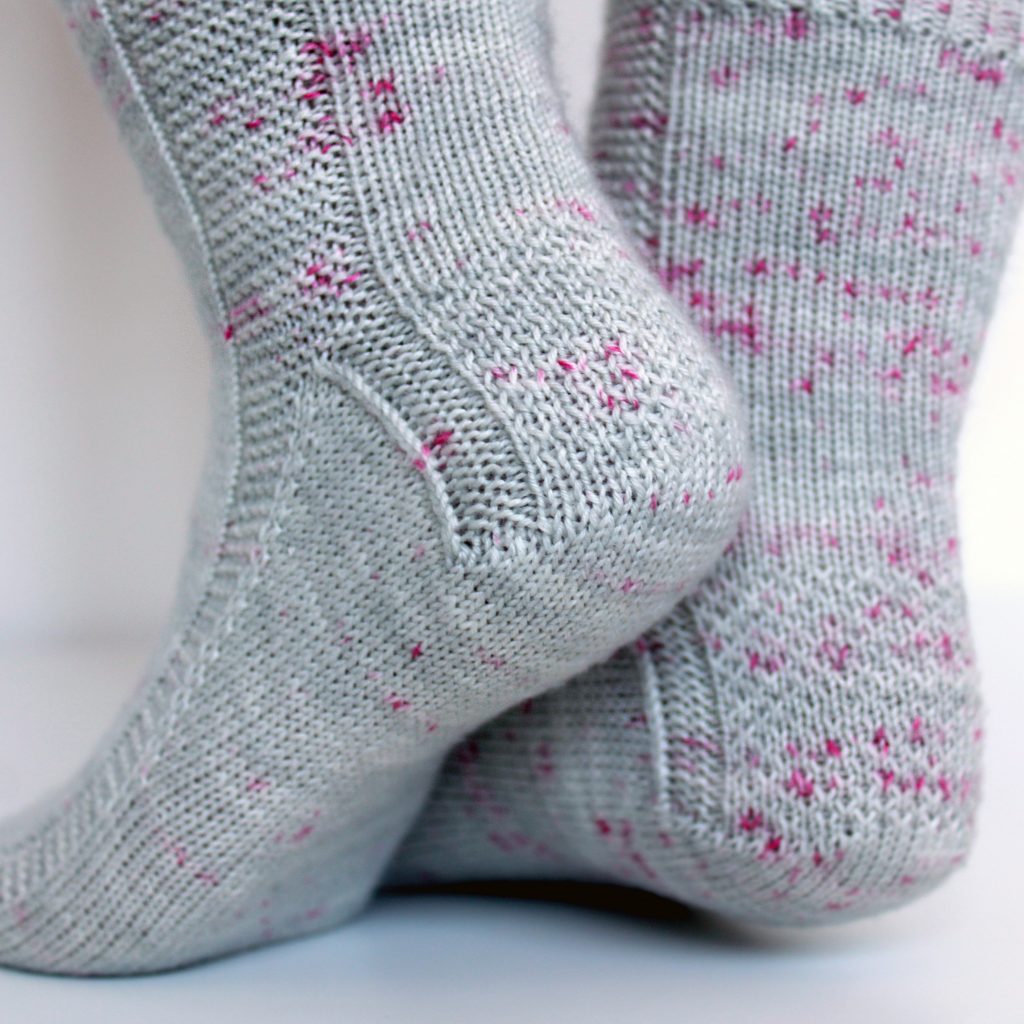 I've just various colourways from Eden Cottage Yarns for this set. This gorgeous silver with hot pink speckles is called Rose Campion. I made the socks with Victoria's Brimham 4 ply base. It's a beautiful bouncy base and so soft, and it makes socks that feel really luxurious on your feet!
You can get 25% off Treabh with the code TroSale until 11.59 pm (UTC) on the 26th July 2022. The pattern is also on LoveCrafts and Etsy!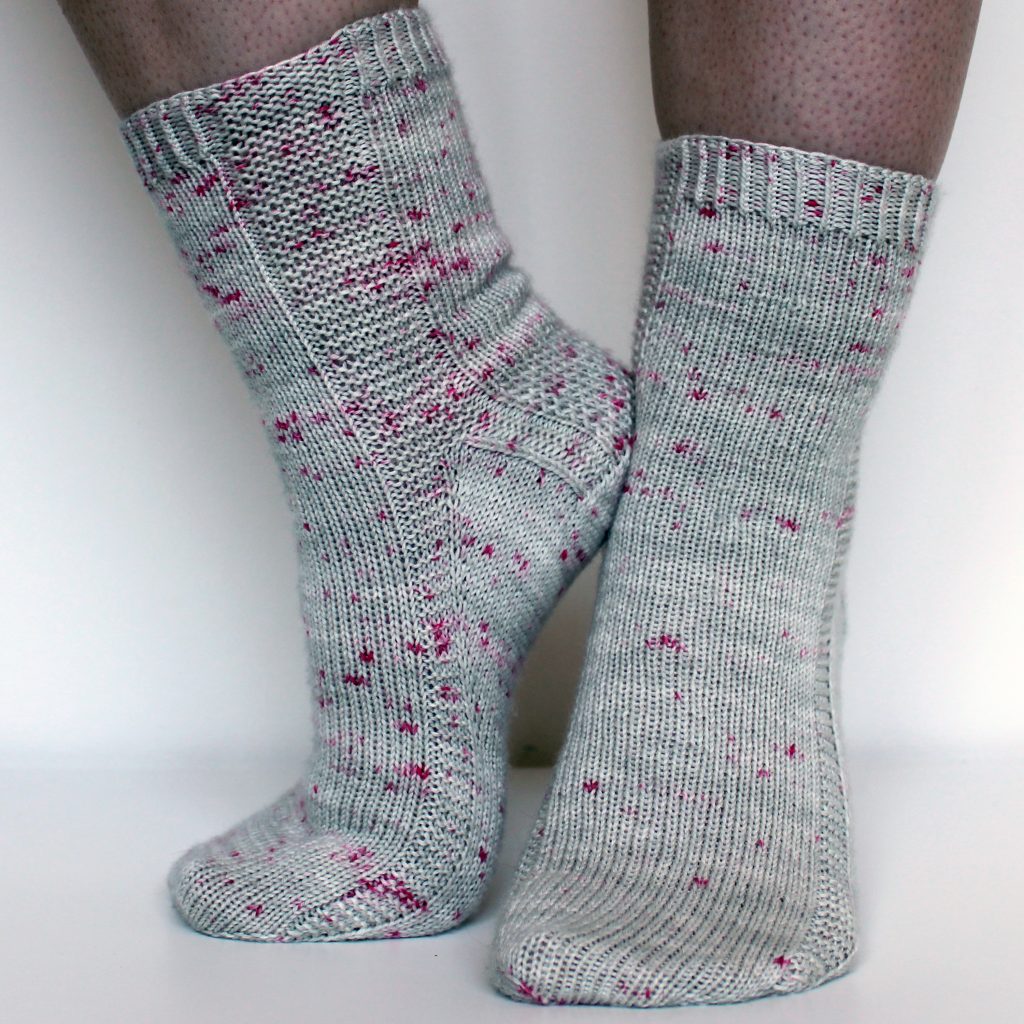 If you want to find out what I'm up to between blog posts you can keep an eye on what I'm up to on Instagram, or come join me on Patreon for 50% off new releases and to find out what I'm working on for the next few of months!
If you'd like an exclusive 40% discount on future releases sign up for my newsletter – I only send out emails when I release a new pattern or am having a sale, so usually, you'll only hear from me about once a month.