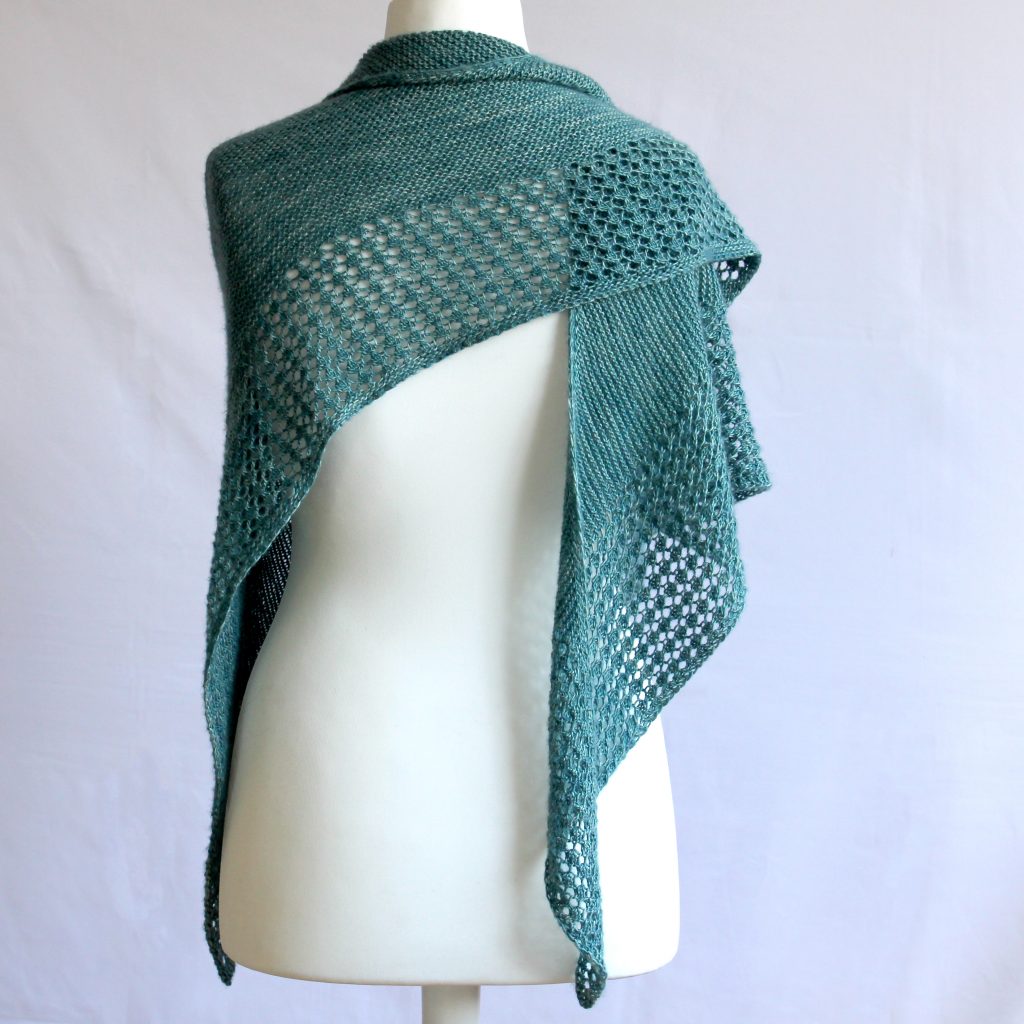 This was a pattern that grew out of another idea. The original plan had a couple of problems I couldn't figure out but I love what it became! Driùchdan is an asymmetic shawl that emulates a top down triangular shawl. The wide lace edge is knit down one side with masses of lovely garter stitch, and then the lace is extended across the width of the whole shawl.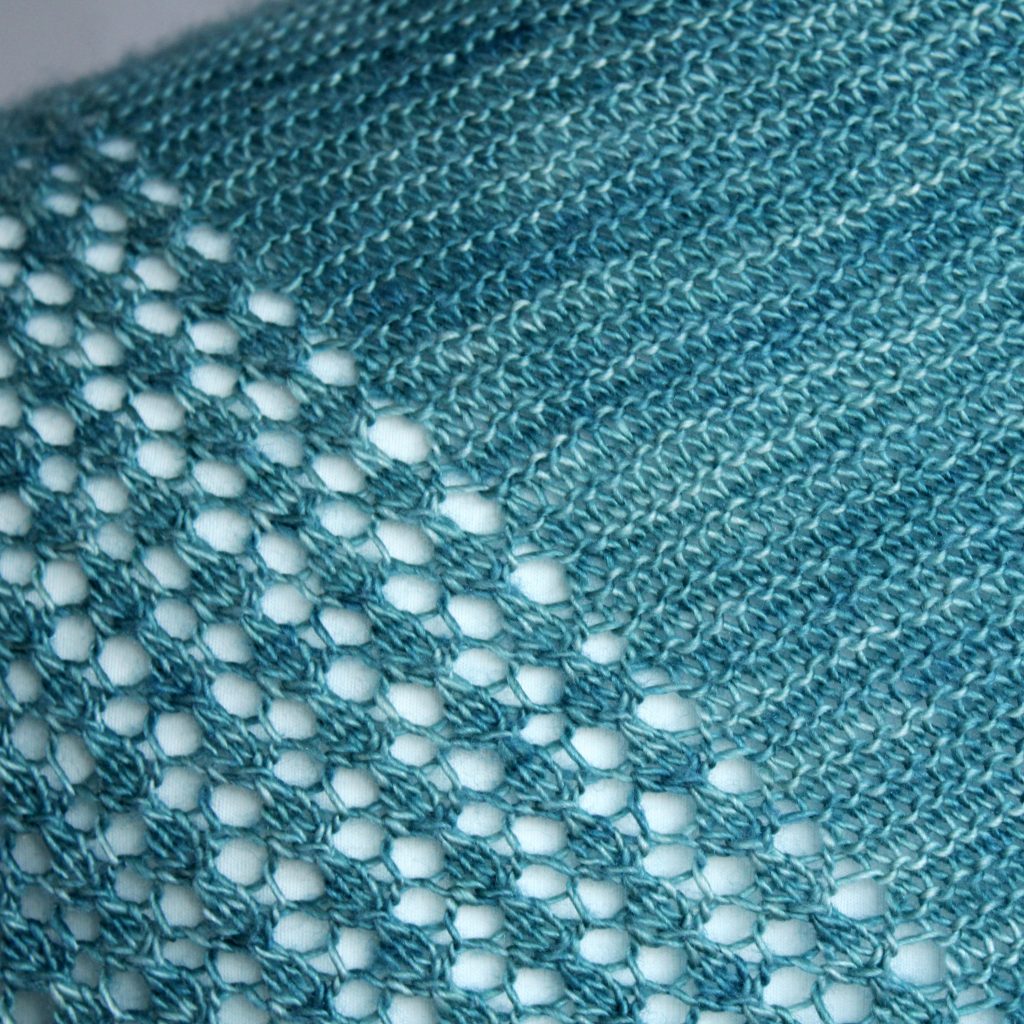 I wanted to make this a really relaxing shawl and this lace pattern is about as simple as you can get. It's just four rows so it's super easy to memorise and you don't have to check the pattern all the time. As you can see in the photo, the garter stitch really stretches when you block the shawl and it gives the most beautiful drape to the shawl.
Driùchdan has three sizes, so you can make a one skein shawlette, a two skein shawl or a huge three skein wrap.
You can get 25% off Driùchdan with the code DewSale until 11.59 pm (UTC) on the 30th August 2022. The pattern is also on LoveCrafts and Etsy!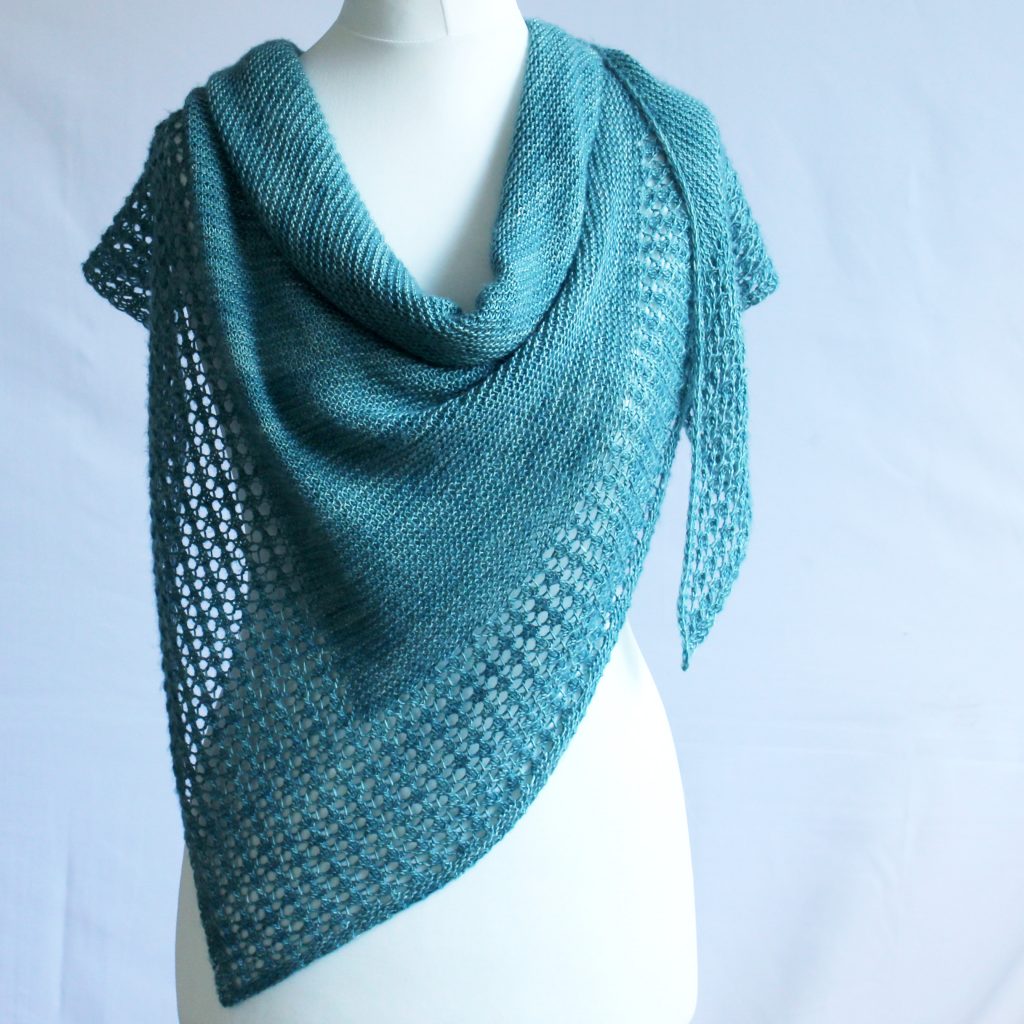 If you want to find out what I'm up to between blog posts you can keep an eye on what I'm up to on Instagram, or come join me on Patreon for 50% off new releases and to find out what I'm working on for the next few of months!
If you'd like an exclusive 40% discount on future releases sign up for my newsletter – I only send out emails when I release a new pattern or am having a sale, so usually, you'll only hear from me about once a month.