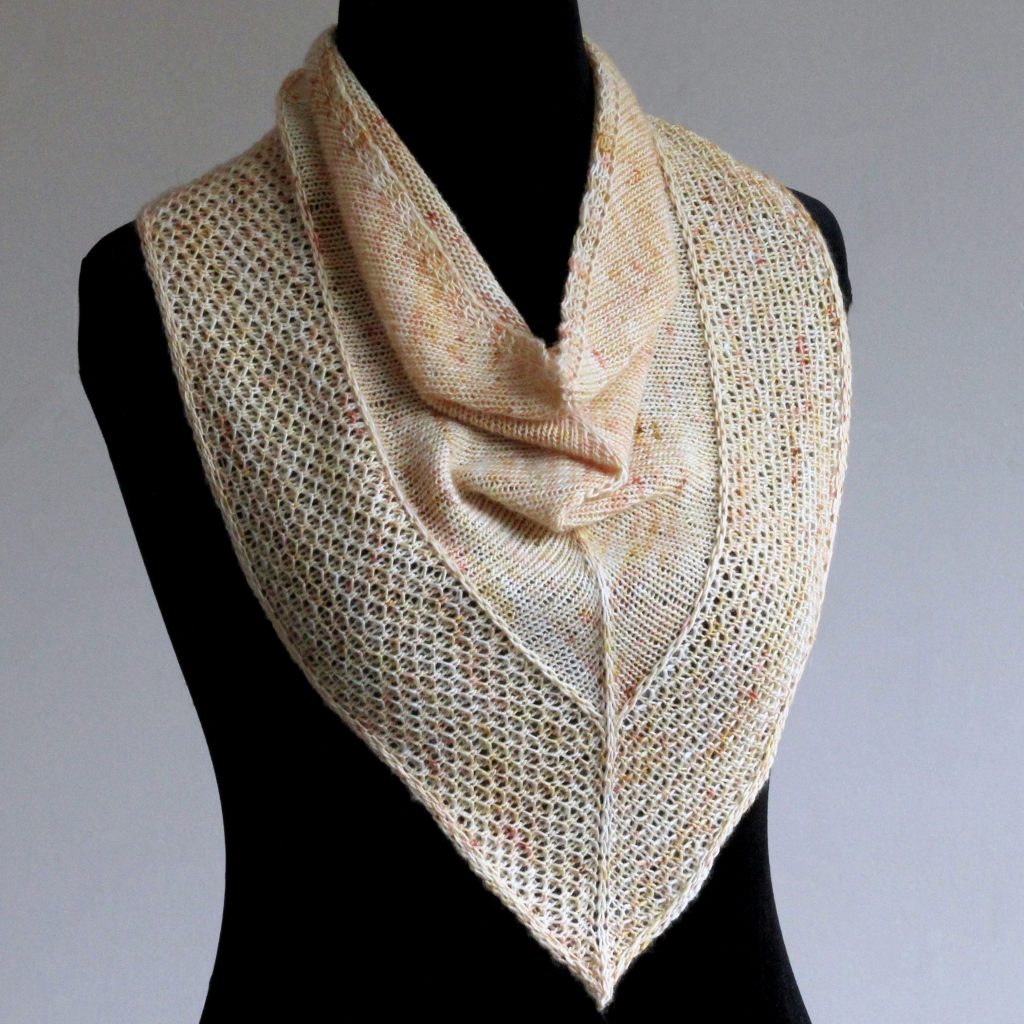 When I started this design, it was just meant to be a cowlette. I wanted something that would be quick to design, quick to knit and quickly let me move on to my next pattern. That wasn't what I got though. I fell in love with the pattern so hard, that I was soon working on a matching shawl pattern with multiple sizes and racing to knit up a second bigger sample!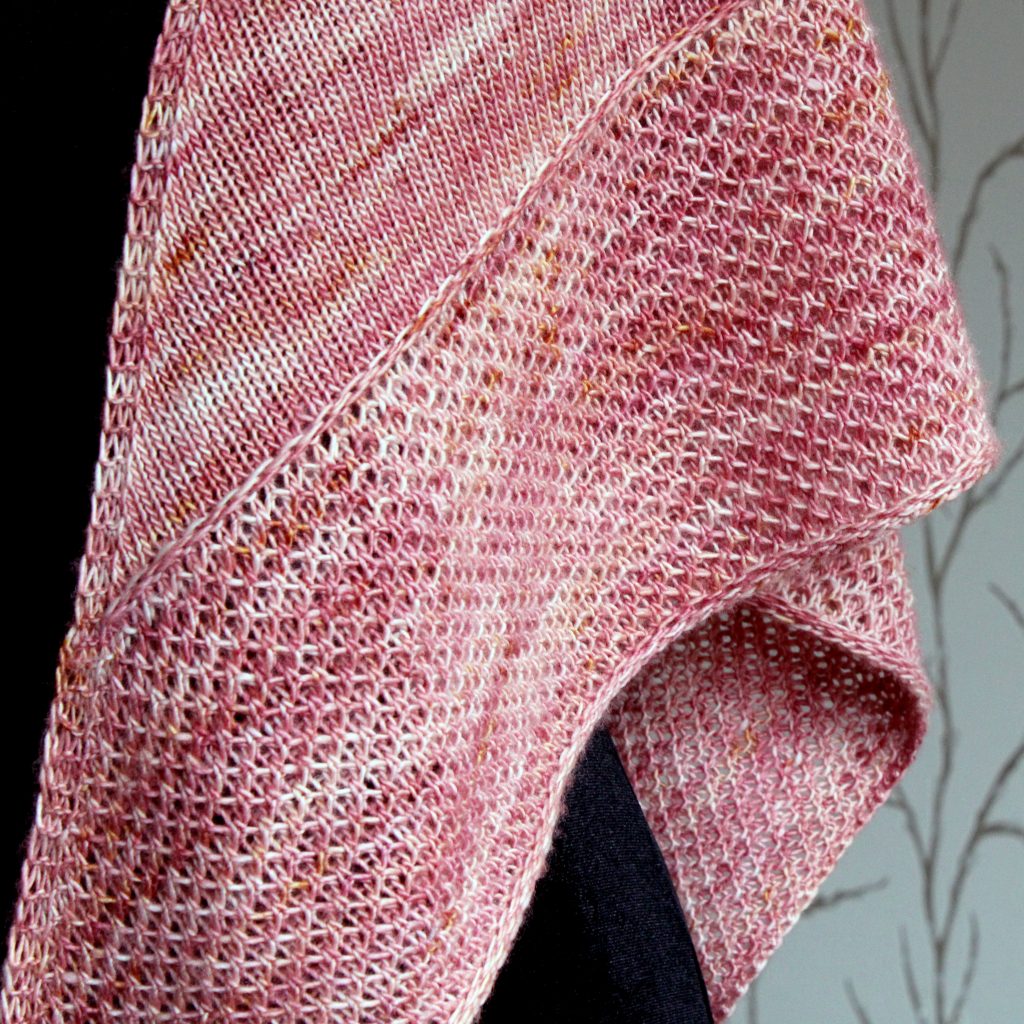 I wanted a lacey, see-through pattern for the border, but I was having trouble finding something that I really loved until I found this honeycomb brioche pattern. The texture is beautiful and when it's blocked well it becomes lacey too. Isn't it gorgeous?! The slipped stitch bands above and below the brioche frame it nicely and help to make it stand out from the stockinette section.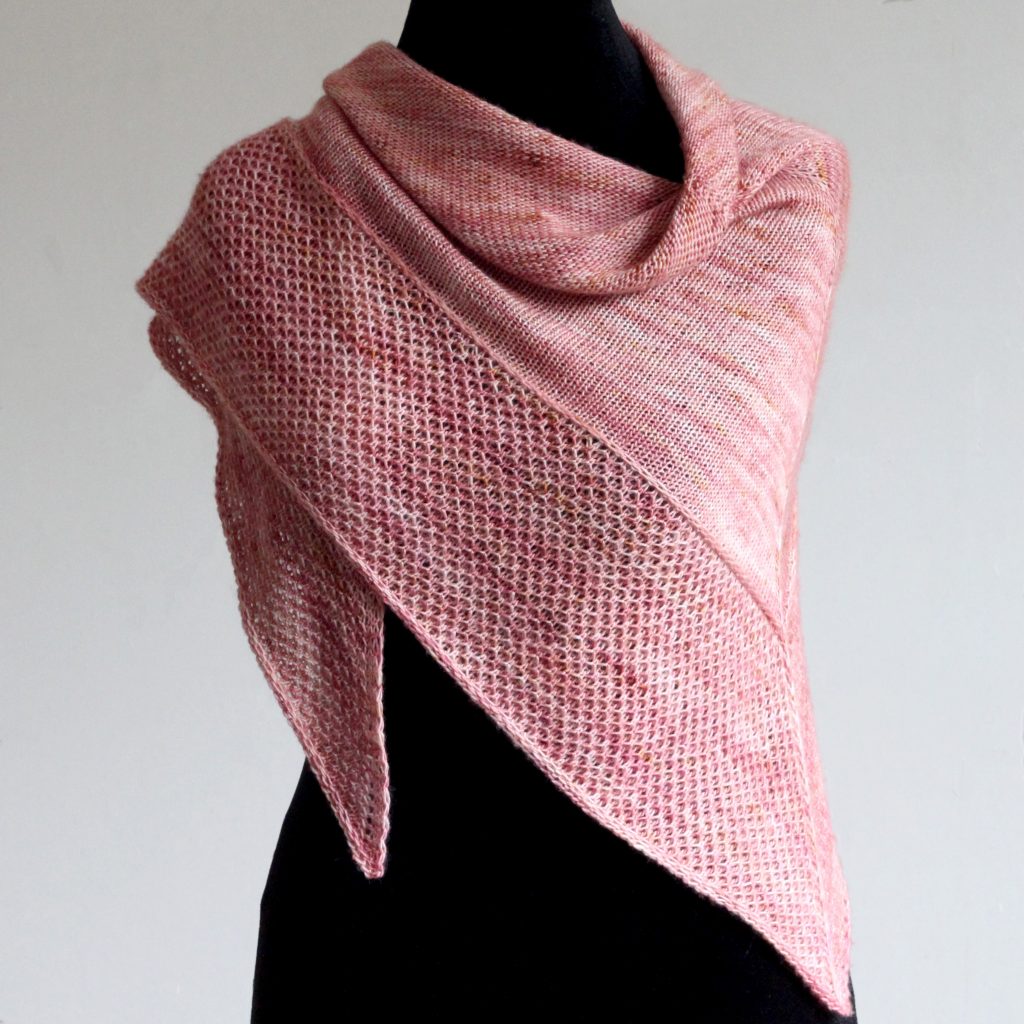 Because of the honeycomb brioche and the fact the yellow yarn is called Hunny and Haycorns, I went for honey related names for both patterns. The cowlette is called Mealach which means honeyed or honey-like, while the shawl is called Cìr-Mheala which means honeycomb. Both names are in Scottish Gaelic – honey in Scots is pretty much the same as it is in English, so not very exciting for a name!
Testing went really well. I uped my yarn allowance a bit for this shawl, and the pattern is super easy to adjust so you can make sure you get the most out of your yarn! I love a pattern that doesn't give me too much left overs! You can check out all my testers projects for Cìr-Mheala and Mealach below. There are some stunning gradient projects!
You can get 25% off Cìr-Mheala and Mealach with the code HoneySale until midnight (UK time) on the 13th July 2021. The pattern is also on Lovecrafts and Etsy!
If you want to find out what I'm up to between blog posts you can keep an eye on what I'm up to on Instagram, or come join me on Patreon to find out what I'll be releasing in August, two for September and October (as well as 50% off new patterns and other bonuses)!
If you'd like an exclusive 40% discount on future releases sign up for my newsletter – I only send out emails when I release a new pattern or am having a sale, so usually, you'll only hear from me about once a month.