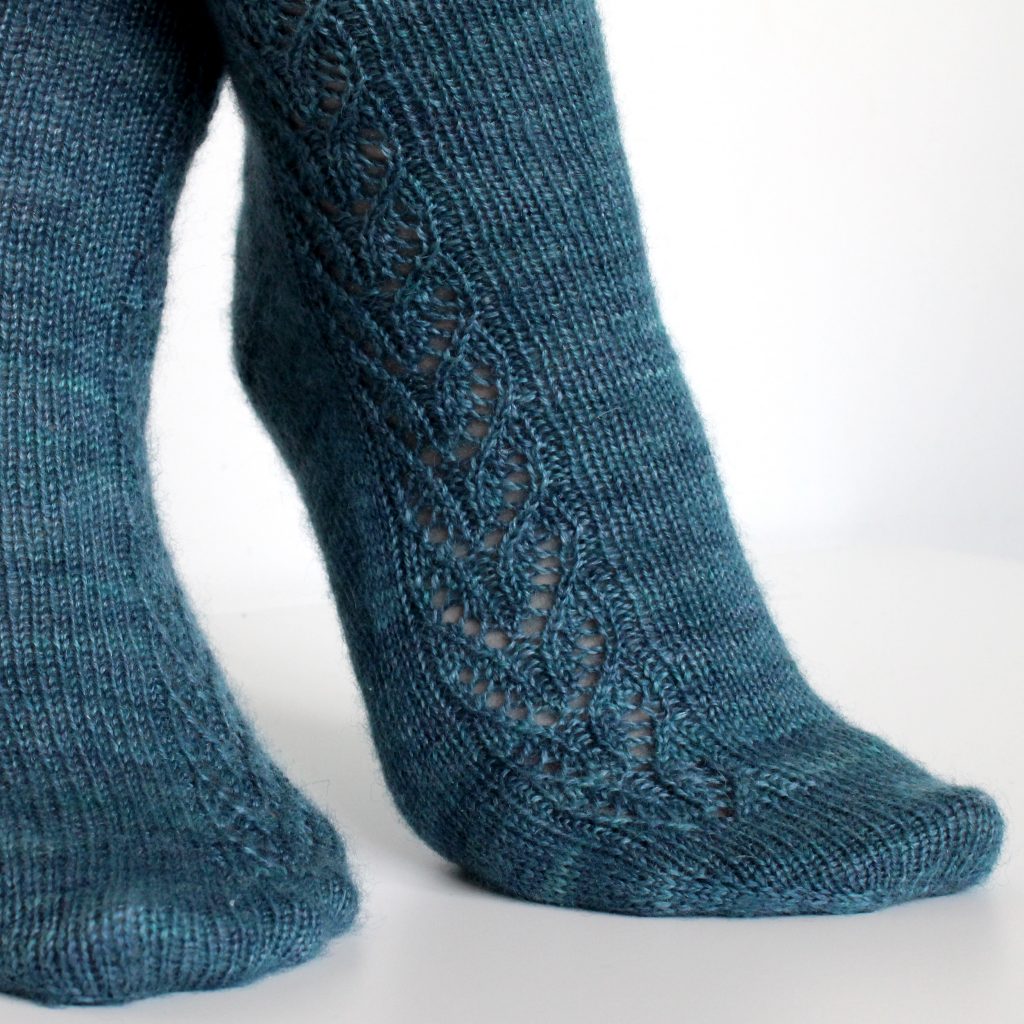 A brocket is a two year old red deer stag. They have smooth antlers with no branches (you can see a photo here) which looks just like the lace pattern on my latest sock design! Can you see the stag's head? This has been my second collaboration, this time with Rachael of Cat and Sparrow. She sent me this beautiful skein of Eco-warrior sock in Green Room and as soon as I saw it, I knew this was the pattern I wanted to make!
Eco-warrior sock uses Tencel which is more sustainable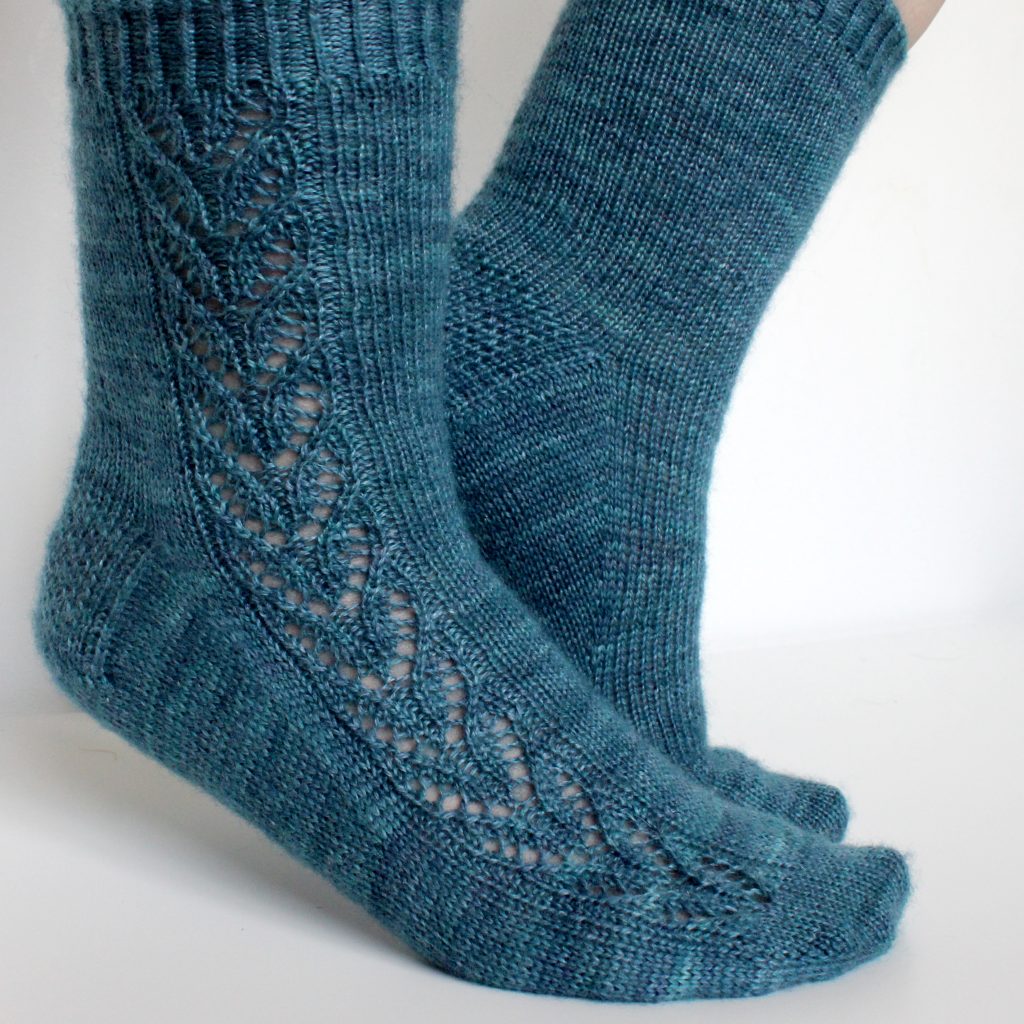 and environmentally friendly than Nylon. It feels a bit like a wool/silk blend and the yarn has a gorgeous sheen! When I started winding the yarn into balls I thought it felt like quite a thin yarn but when I started knitting with it it felt really bouncy and it was a beautiful yarn to knit with! I think it's one of my favourite sock yarns now!
Brocket was a really smooth knit for me. Everything went to plan, my first plan worked straight out the gate and it was one of my easiest designs in ages – which was great for me, but doesn't leave me much to talk about!
Below you can see all my testers projects in various different yarns and sizes! There's a beautiful range of yarns and colours.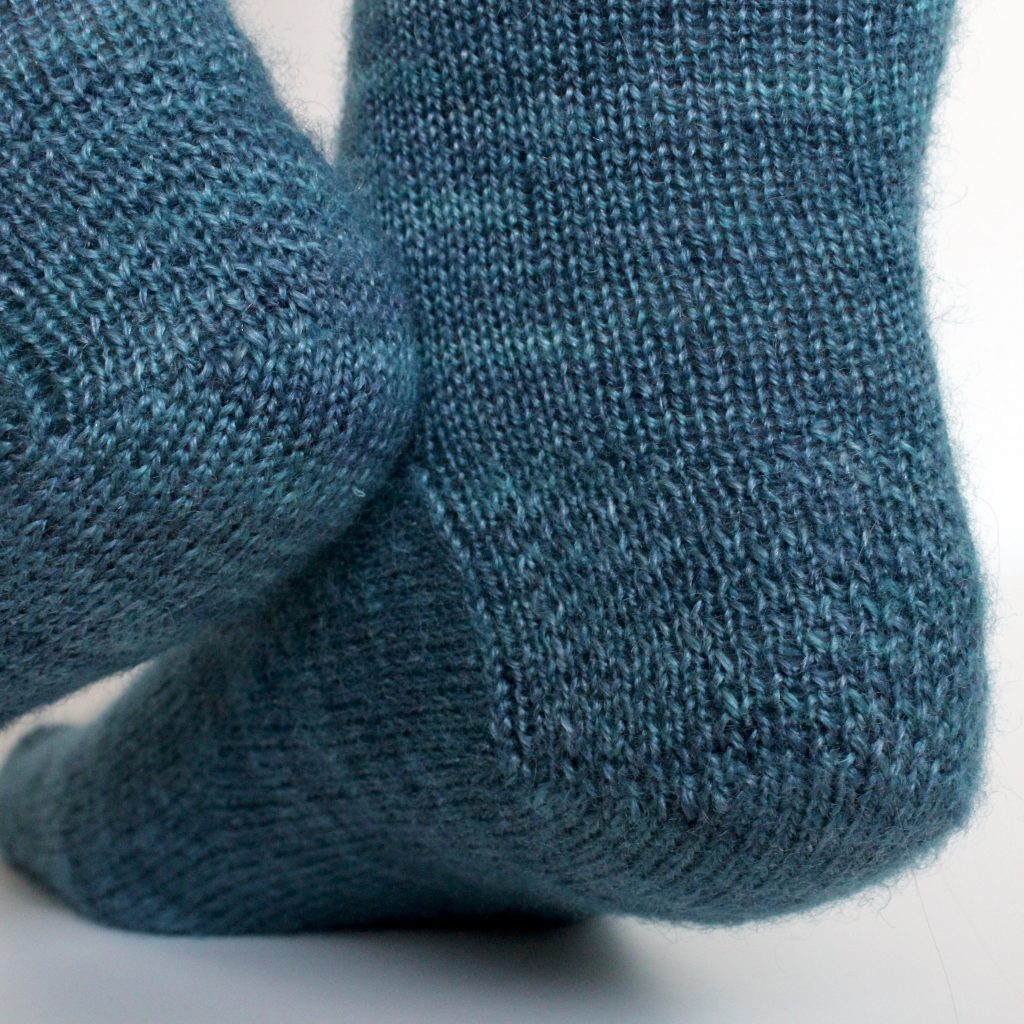 You can get 25% off Brocket with the code AntlerSale until midnight (UK time) on the 15th June 2021. The pattern is also on Lovecrafts and Etsy and you can get Brocket Sock Kits from Rachael!
If you want to find out what I'm up to between blog posts you can keep an eye on what I'm up to on Instagram, or come join me on Patreon to find out what I'll be releasing in the next couple of months!
If you'd like an exclusive 40% discount on future releases sign up for my newsletter – I only send out emails when I release a new pattern or am having a sale, so usually, you'll only hear from me about once a month.