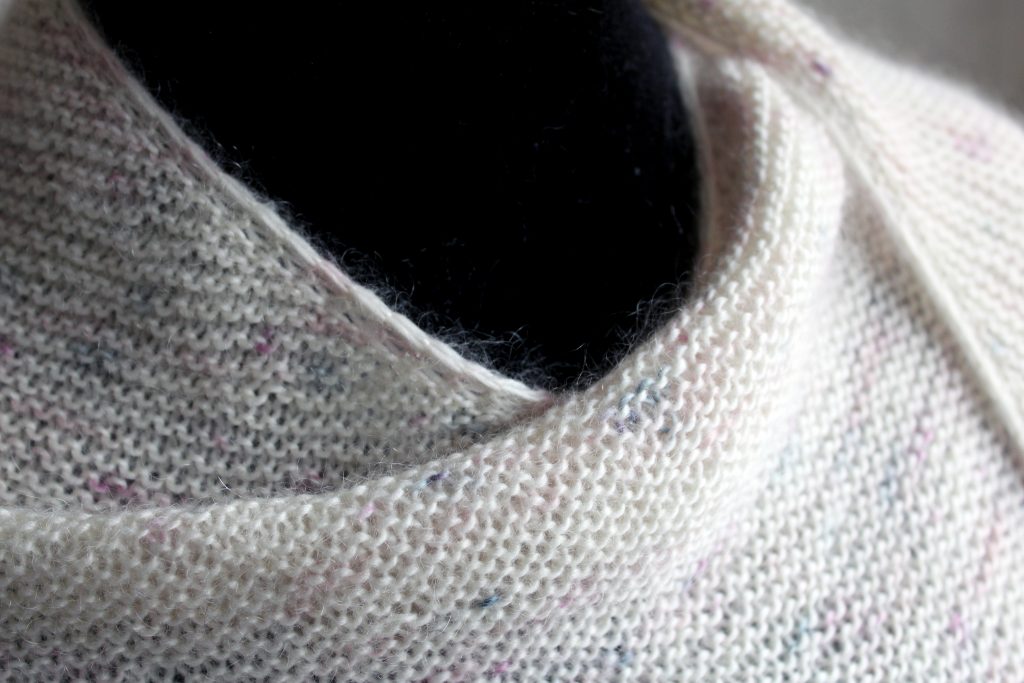 Meet Cranachan! I had so much trouble coming up with a name for this pattern. I kept thinking about clouds, but I wasn't finding anything I liked as a name until one of my Patrons said it made her think of a whipped dessert! Cranachan is a Scottish pudding made with honey and cream (and sometimes whisky) whipped together and mixed with raspberries and oats! It's absolutely delicious and we had it as the dessert course at our weddings so I have a super soft spot for Cranachan. It was the perfect name for such a fun shawl!
This shawl is the fluffiest thing I have ever knit! I'd never knit with Mohair before and I was not prepared for how soft and fluffy it is – or how much it sheds! You would not believe how soft this yarn is to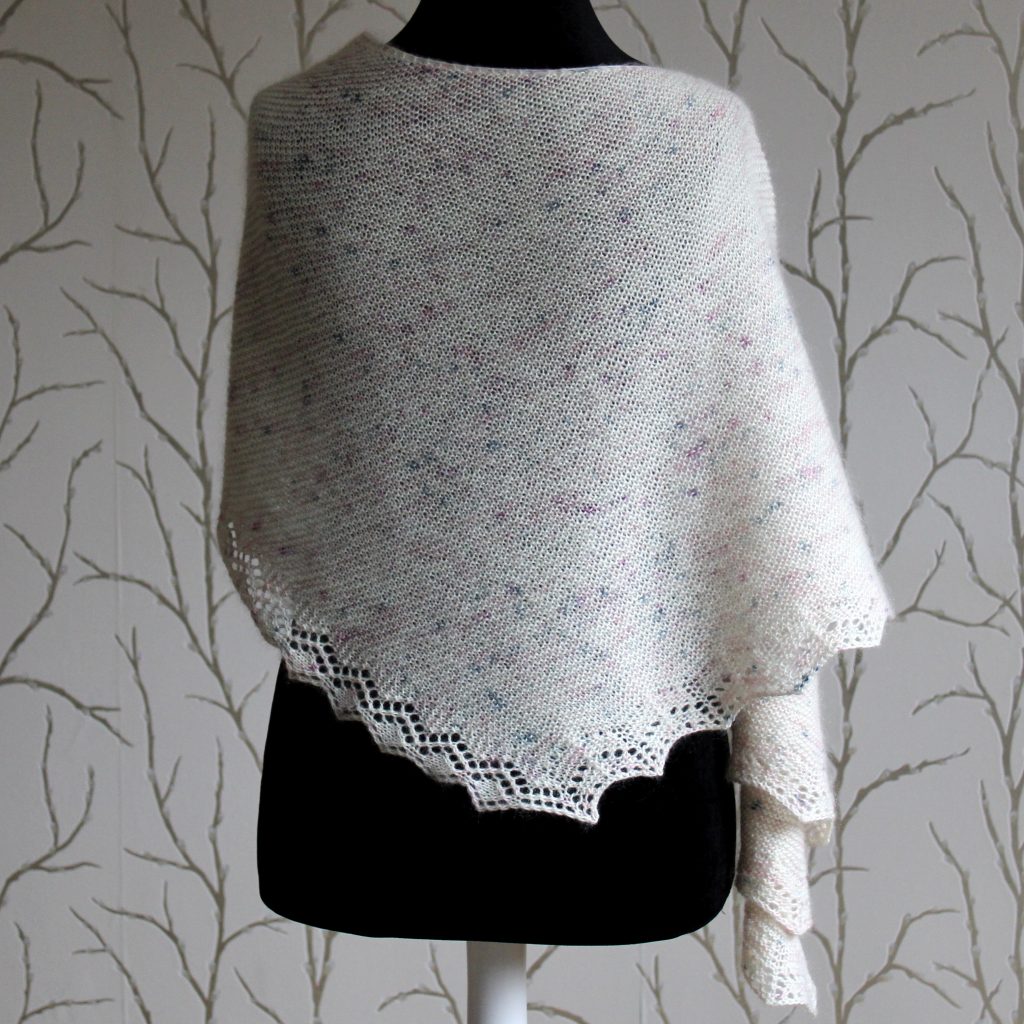 knit with. It's Victoria's Coniston Fingering, which is a blend of 56% merino and 44% mohair and it's absolutely delicious!
Cranachan has been such a fun pattern to design, a joy to knit and very low stress compared to some of my shawl designs! The set up took a couple of attempts to get it smoothly increasing nicely but that's normal, and once I'd chosen a pattern for the border everything just flowed together for me! I love how the yarn overs from the diamond lace pattern flow into the yarn overs in the ripple border and meet, ever so neatly, at the corner.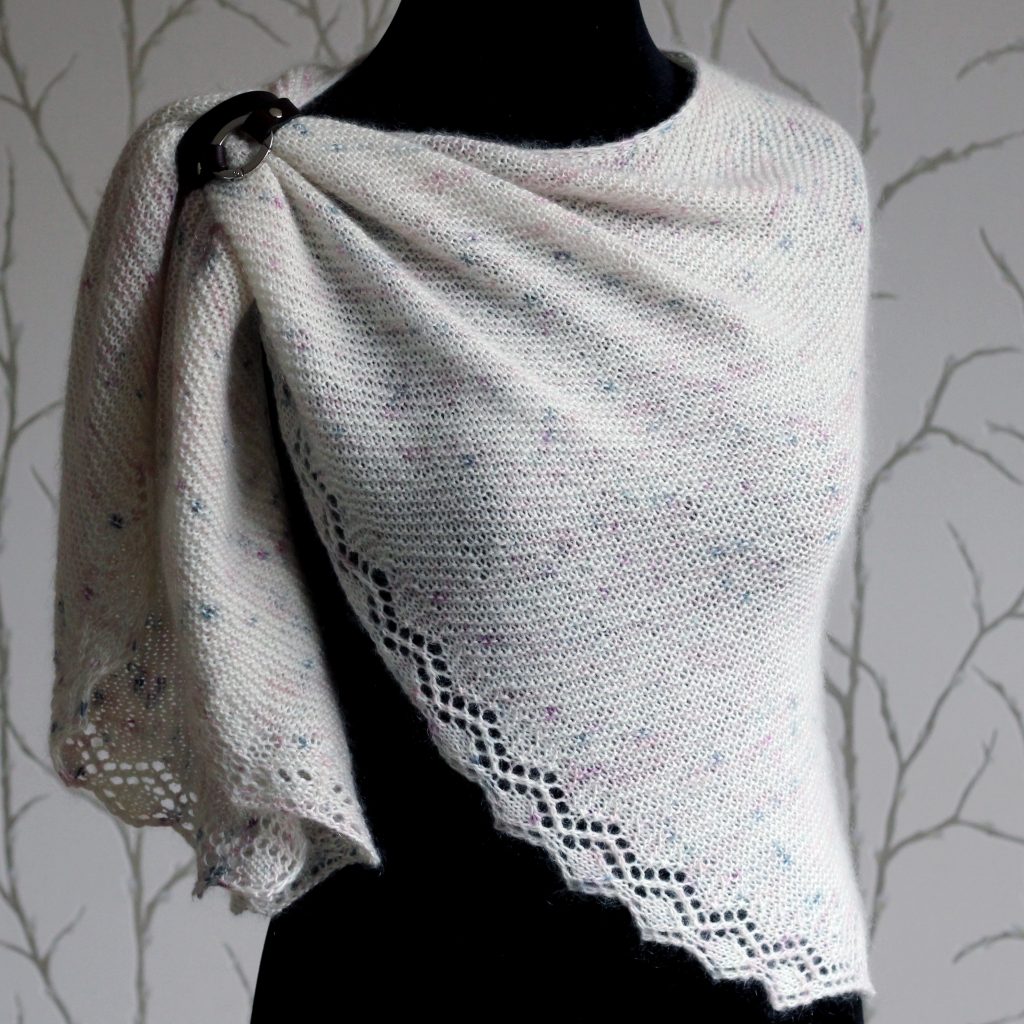 Testing went really well. I asked my testers to swatch before I sent out the pattern to them because I've had gauge issues with shawls before – when I say the gauge is after stretching hard, I mean it! A couple of my testers for the small size started with skeins that weren't 100g and ran out of yarn – one started the border a little early, and the other used a mini skein to finish, and another tester used her whole 100g plus a bit of a mini skein, but my testers for the medium and large sizes finished within their 200g/300g skeins. You can see all my testers projects below!
You can get 25% off Cranachan with the code CreamSale until midnight (UK time) on the 18th May 2021. The pattern is also on Lovecrafts and Etsy!
If you want to find out what I'm up to between blog posts you can keep an eye on what I'm up to on Instagram, or come join me on Patreon to find out what I'll be releasing in June, July and August (as well as 50% off new patterns and other bonuses)!
If you'd like an exclusive 40% discount on future releases sign up for my newsletter – I only send out emails when I release a new pattern or am having a sale, so usually, you'll only hear from me about once a month.