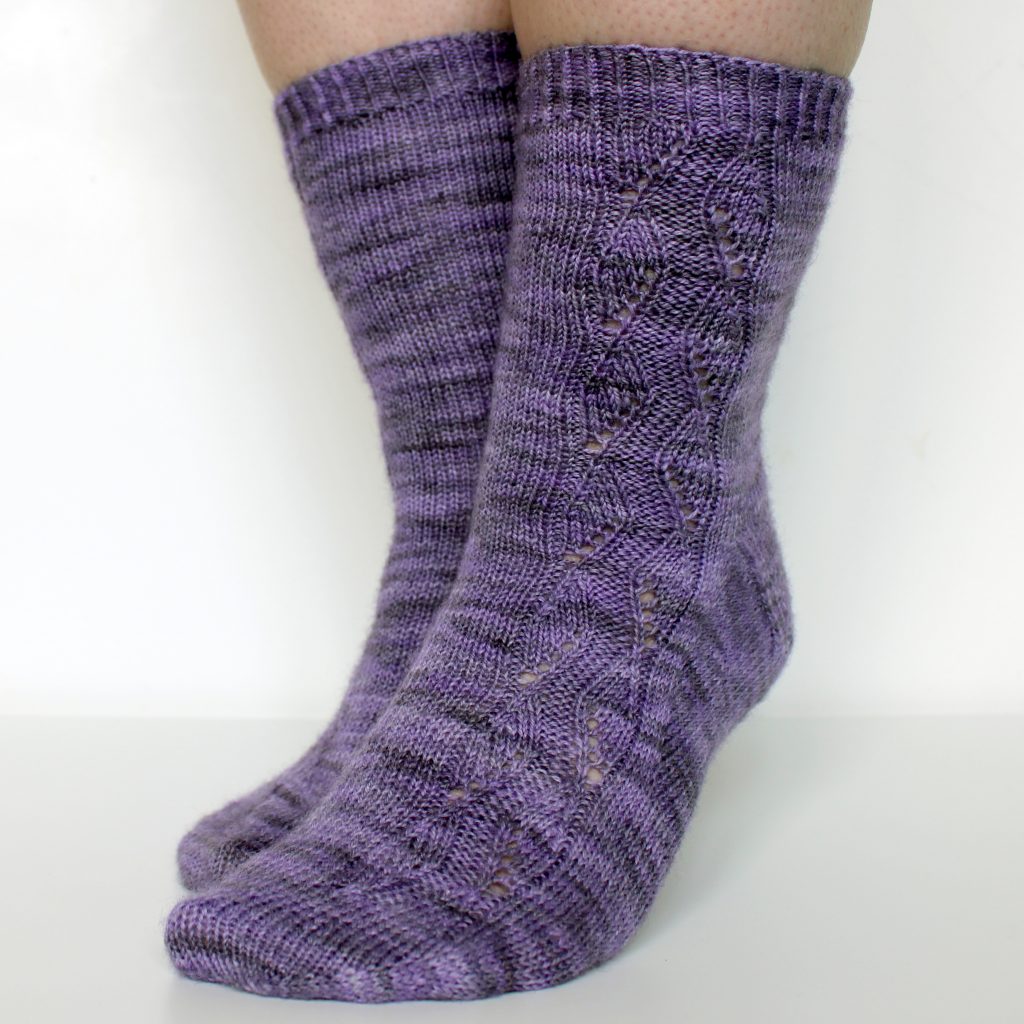 This design started when Becca of Bluebell Yarns contacted me and asked if I'd do a collaboration with her. She only works with yarns that have come from sheep in Britain or the Falkland Islands which I find absolutely fascinating! Becca sent me some samples of her yarns along with a skein of her 100% Falkland Corriedale High Twist no-nylon sock yarn to design a pair of socks with.
The Corriedale isn't as smooth as the BFL and Merino yarns I'm used to so it did take some swatching to find a pattern that played nice with the yarn, but I found this beautiful zigzagging lace pattern and fell in love!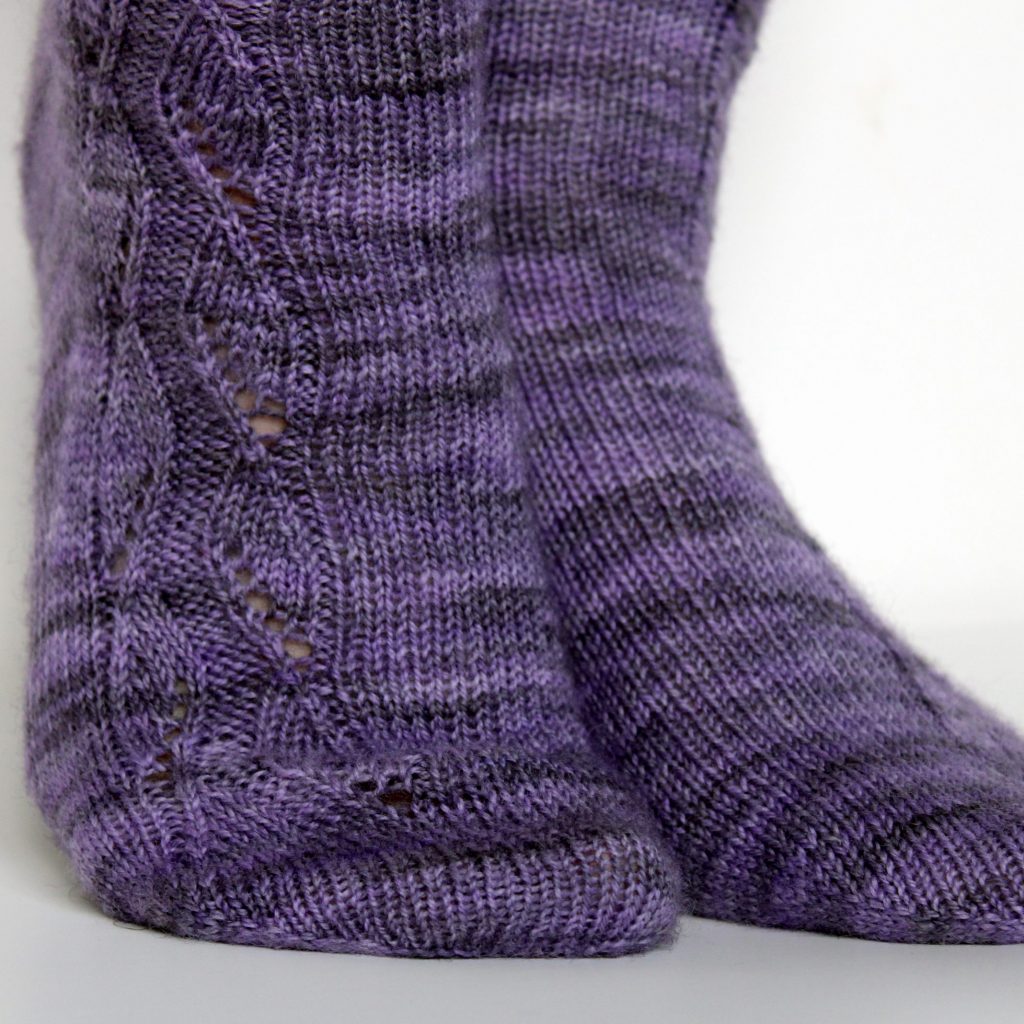 The name Stravaig has been on my name ideas board for ages. It means "to wander" in Scots and it just seemed perfect for this sock with a purl stitch path that wanders to and fro across the lace. I also didn't want to stick Becca with a Gaelic name that she couldn't pronounce for her sock kits! The name of the colourway I used was Violet Shadows. Isn't it the perfect name for this tonal purple and black yarn? It was amazing to knit with and I loved having the opportunity to try out this beautiful, new to me, yarn!
Below you can see all my testers projects in various different yarns and sizes! There's a beautiful range of yarns and colours.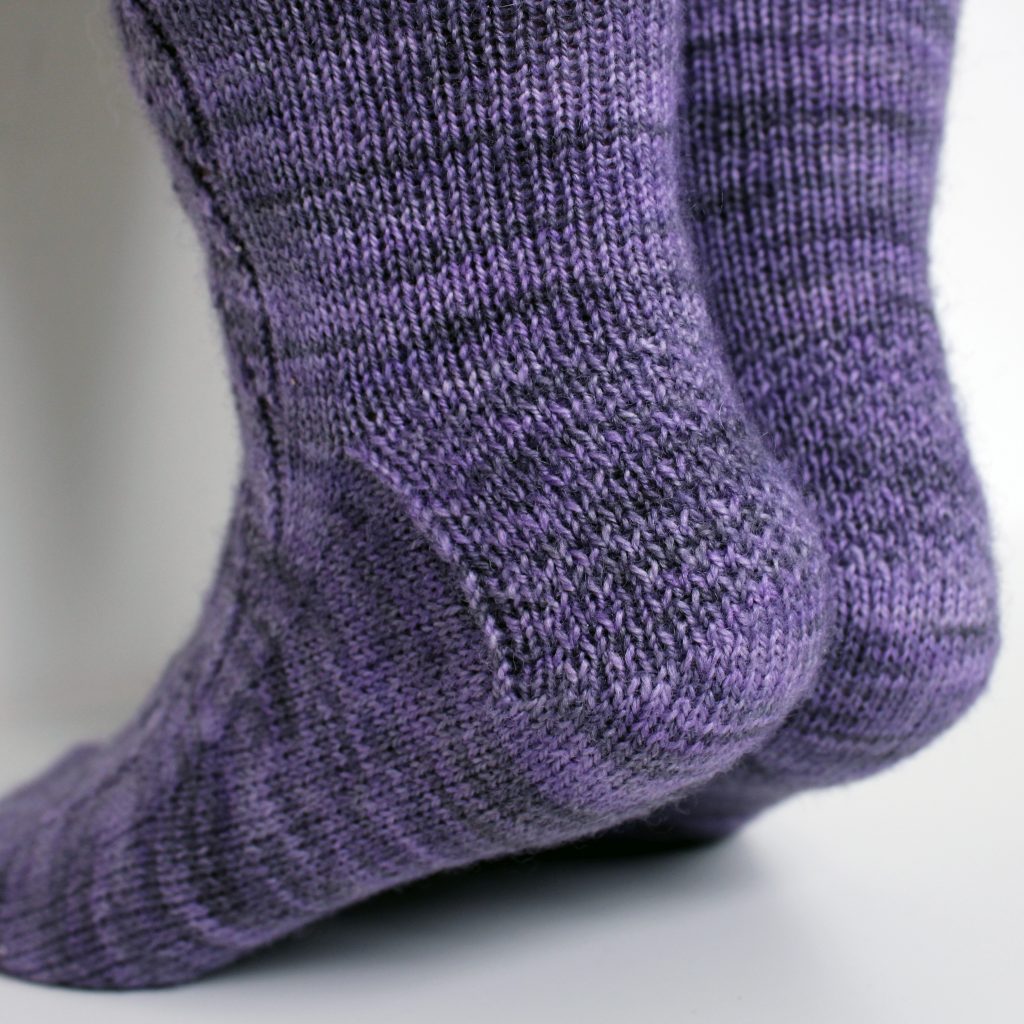 You can get 25% off Stravaig with the code WanderSale until midnight (UK time) on the 20th April 2021. The pattern is also on Lovecrafts and Etsy and you can get Stravaig Sock Kits from Becca!
If you want to find out what I'm up to between blog posts you can keep an eye on what I'm up to on Instagram, or come join me on Patreon to find out what I'll be releasing in the next couple of months!
If you'd like an exclusive 40% discount on future releases sign up for my newsletter – I only send out emails when I release a new pattern or am having a sale, so usually, you'll only hear from me about once a month.