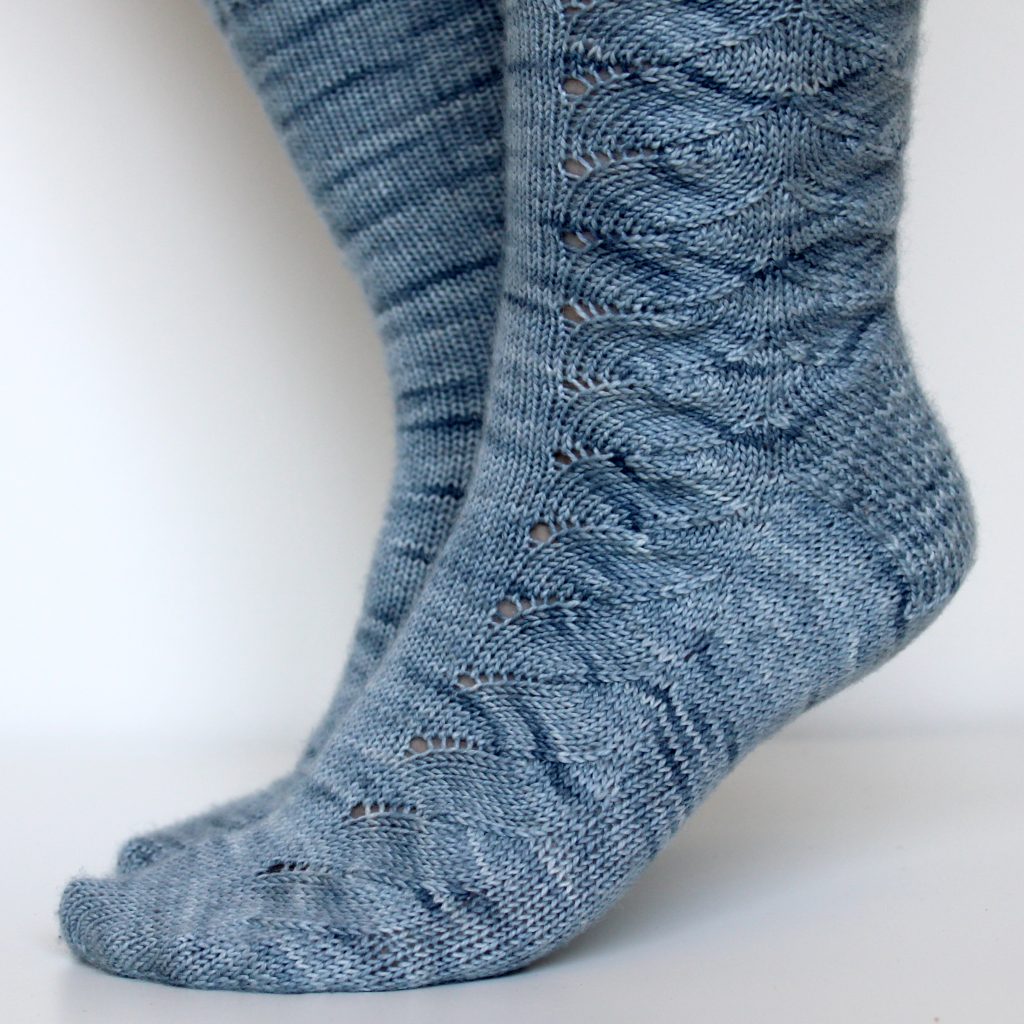 This pattern was inspired by the gorgeous yarn I got on a whim from Mrs Lam Yarns (aka KallokShekEllon). I mostly like to buy yarn with a plan in mind, but sometimes a skein is just too pretty to leave behind! The colourway is called Misty Morning and it reminds me of mornings (and afternoons) in Aberdeen when the haar comes rolling in!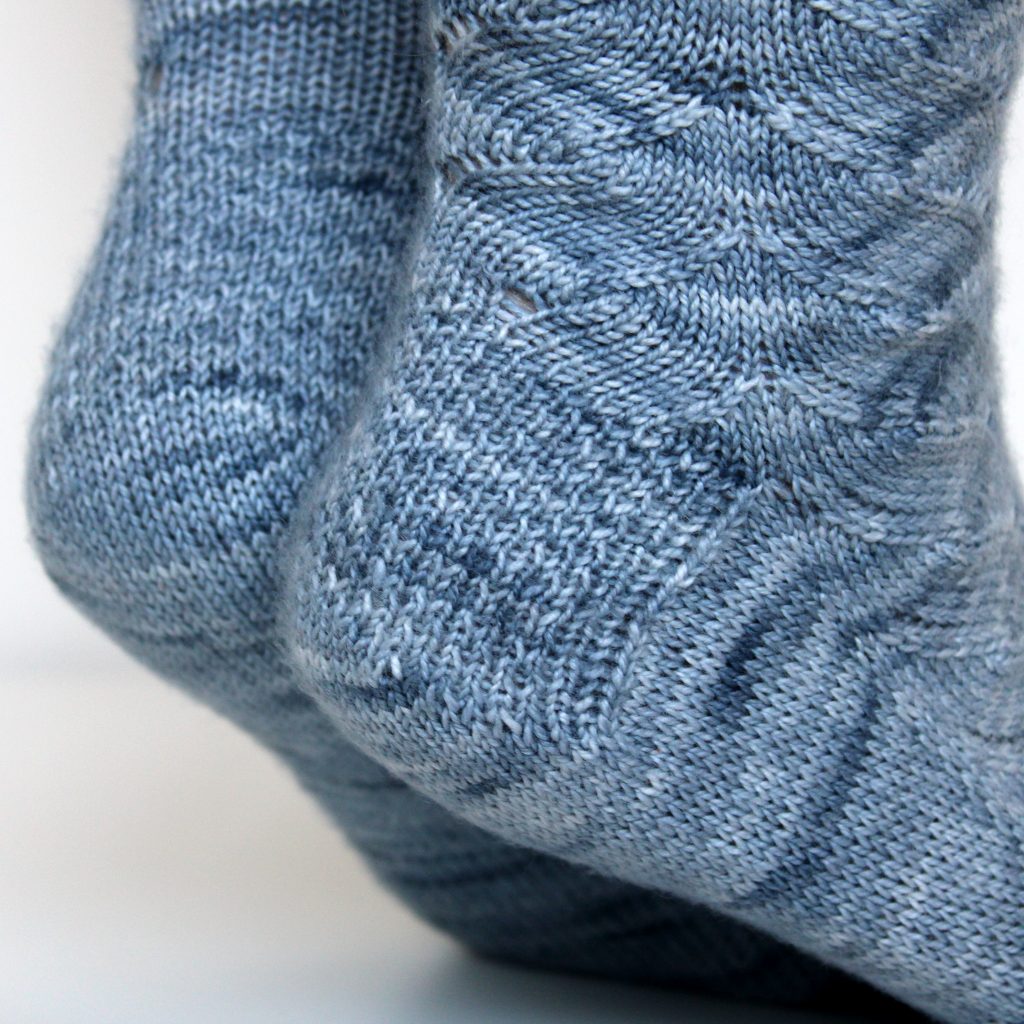 I wanted a pattern that would represent flowing water or swirling air and I'm really happpy with this pattern! It took a little bit of work to figure out how to adjust it to make it fit over half of the sock in every size, but it was completely worth the work and I love how it's turned out!
Below you can see all my testers projects in various different yarns and sizes! There's a beautiful range of yarns and colours.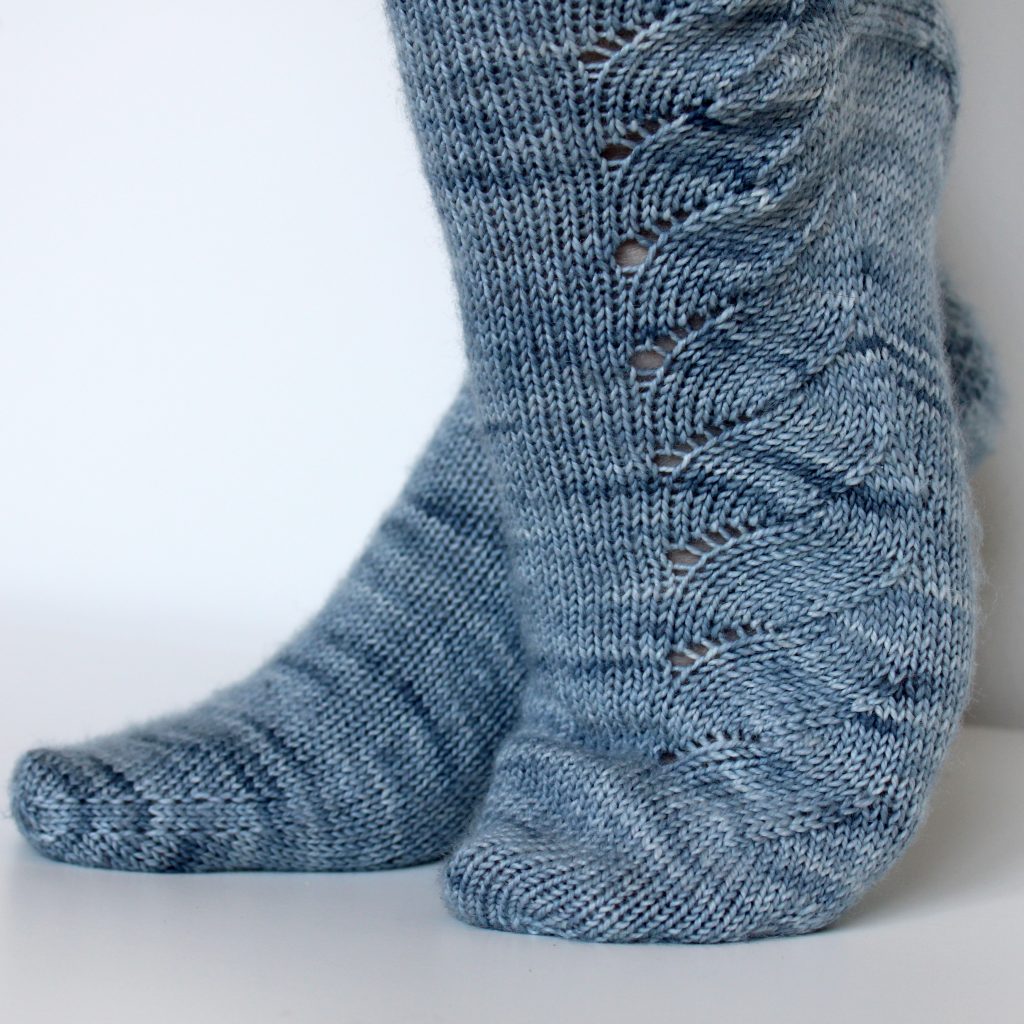 You can get 25% off Sruthail with the code FlowSale until midnight (UTC) on the 10th August 2021. The pattern is also on LoveCrafts and Etsy!
If you want to find out what I'm up to between blog posts you can keep an eye on what I'm up to on Instagram, or come join me on Patreon for 50% off new releases and to find out what I'm working on for the next few of months!
If you'd like an exclusive 40% discount on future releases sign up for my newsletter – I only send out emails when I release a new pattern or am having a sale, so usually, you'll only hear from me about once a month.