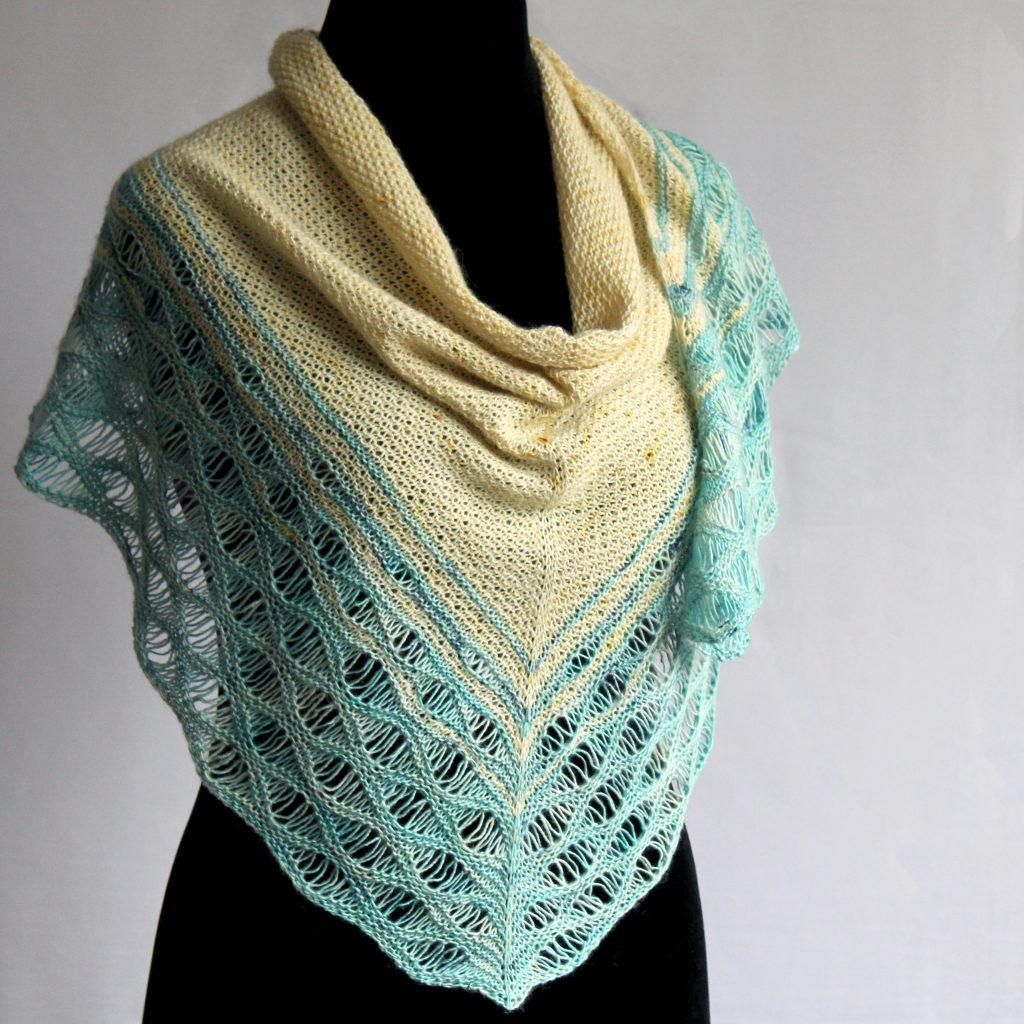 Way back in January, I was really excited when Claire of Cookston Crafts reached out to me and asked if I'd be interested in working on a collaboration with her. Claire has some really beautiful yarns so I jumped at the chance! She suggested a two colour striped shawl and this idea just popped into my head fully formed! It combines a beautiful flat textured pattern for the sand, with a rippling, garter stitch sea with elongated stitches giving a lacey effect.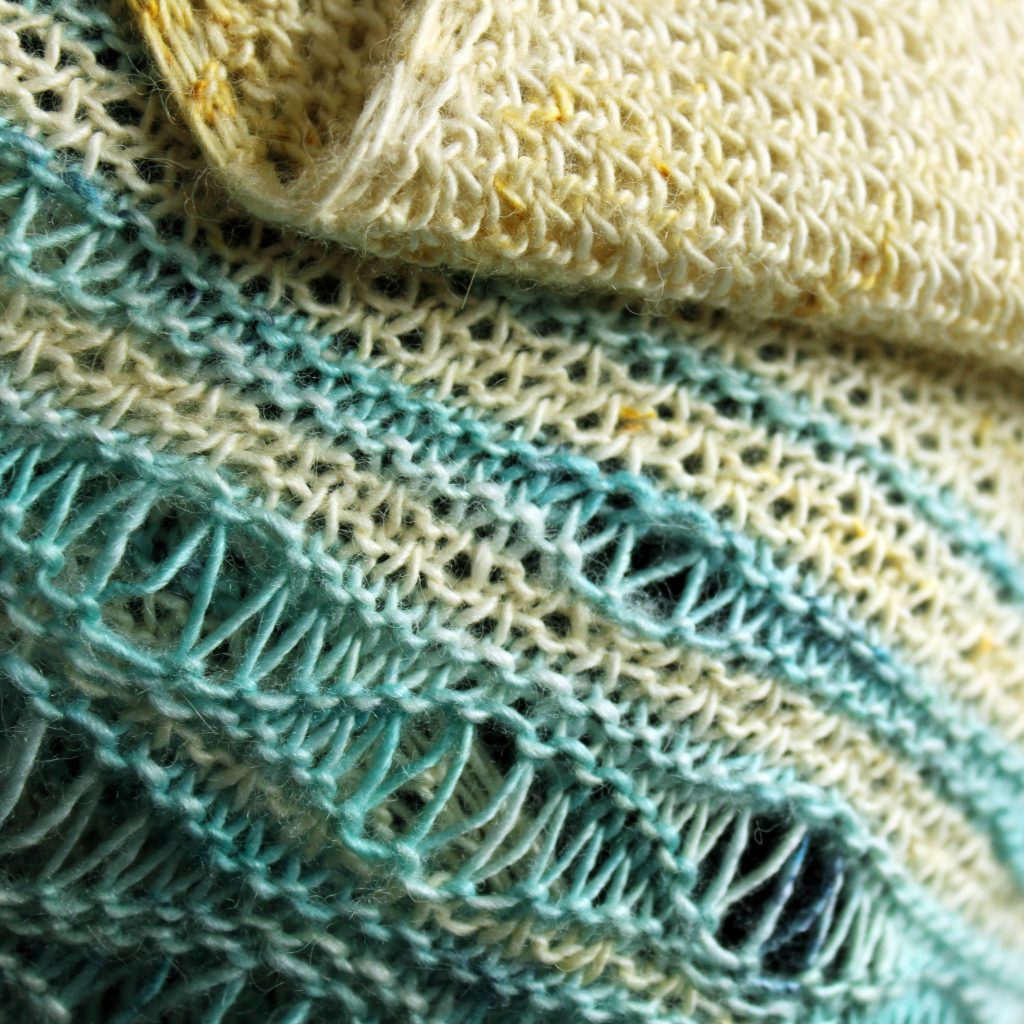 I told Claire about my beach themed idea, with waves lapping at the shore, and she came up with these two gorgeous colours for me – Sand and Isle of Lewis. They're 115g skeins of Single Ply Merino, Alpaca and Silk and the drape it gives the shawl is fantastic! While these skeins have a slightly higher yardage than a standard skein, it is possible to knit them with 430 yds of each colour – check out my yarn calculator for all the details!
If light blue and yellow aren't your colours, head over to the Cookston Crafts website. Claire has put together some kits and she has a fabulous range of colourways – it's almost enough to get me knitting a second!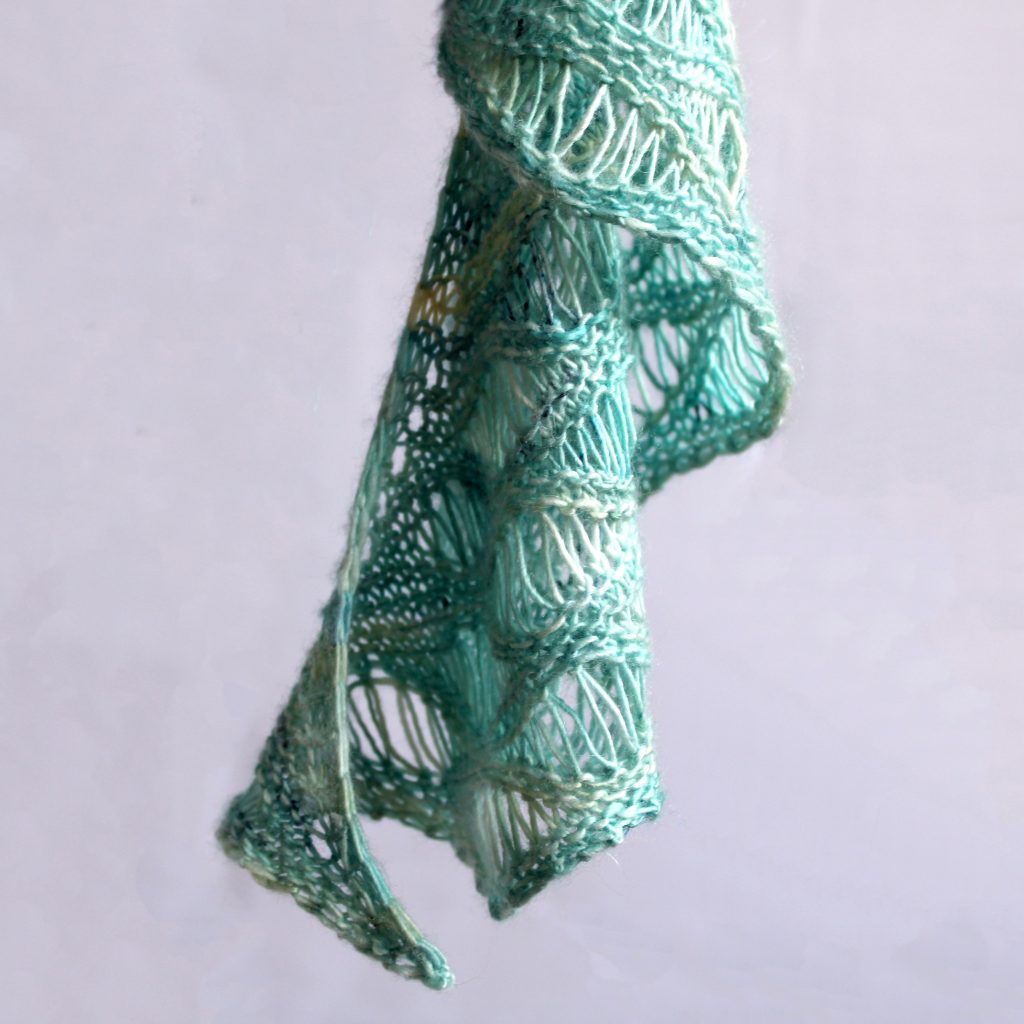 You can get 25% off Shoormil with the code BeachSale until 11.59 pm (UTC) on the 31st May 2022. The pattern is also on LoveCrafts and Etsy!
If you want to find out what I'm up to between blog posts you can keep an eye on what I'm up to on Instagram, or come join me on Patreon for 50% off new releases and to find out what I'm working on for the next few of months!
If you'd like an exclusive 40% discount on future releases sign up for my newsletter – I only send out emails when I release a new pattern or am having a sale, so usually, you'll only hear from me about once a month.