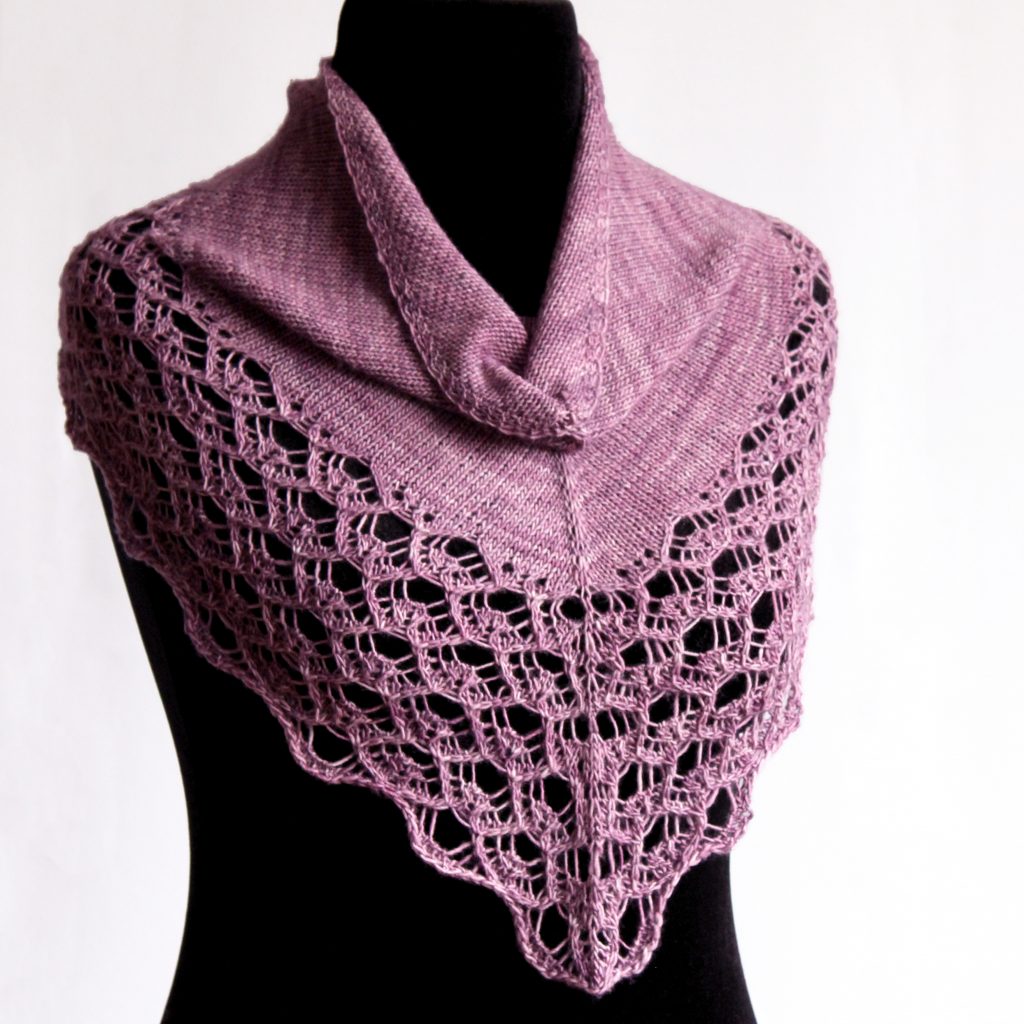 Sometimes I have a really good idea for a pattern before I make it, with all the details really fixed in my mind. At other times I need a project I can finish quickly and that doesn't need too much yarn, but I have no ideas at all! Harpi falls into the latter category. I needed a quick project to fill the gap between Keechan and a big shawl projects I've been working on for May.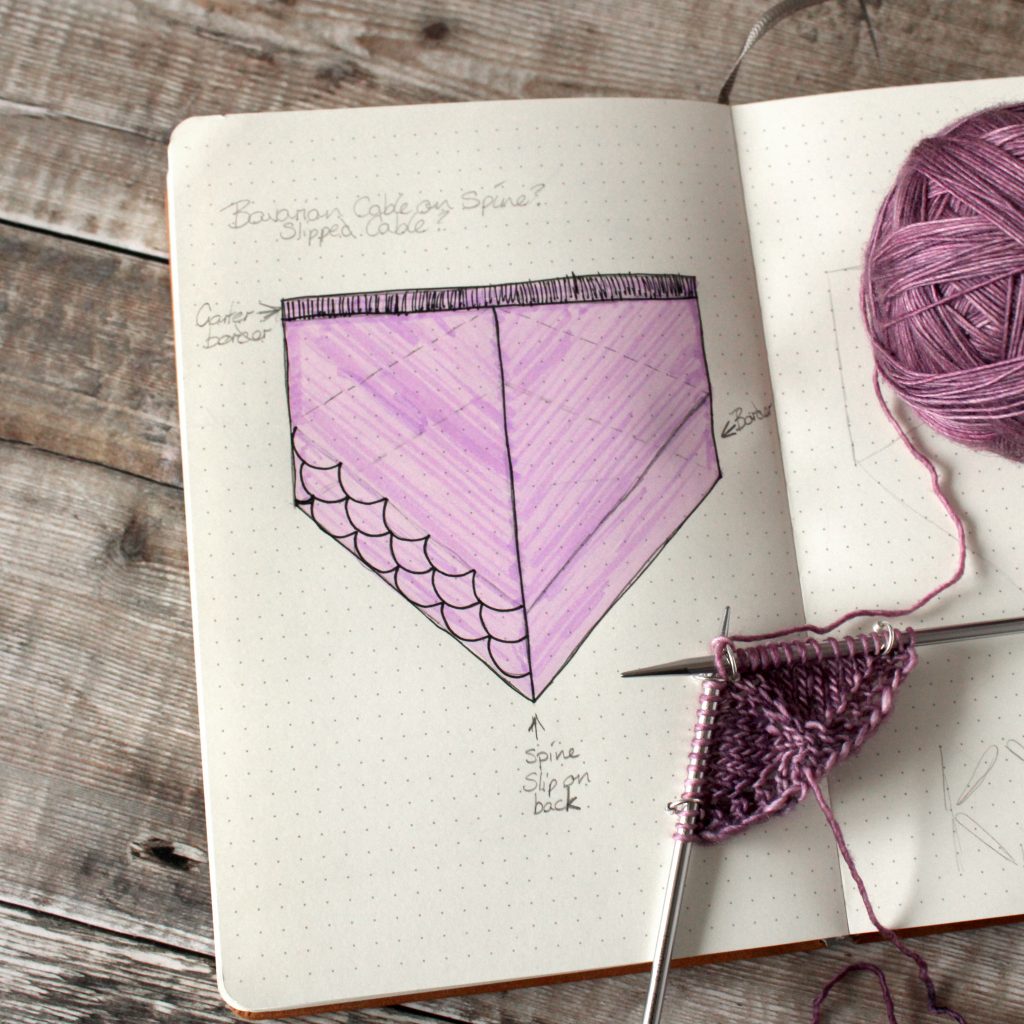 Because this is a spring pattern I decided to go for a cowlette. Cowlettes are a fantastic quick project. They're small so I never have to worry about yardage, it's not practical to have multiple sizes so I don't have to do any grading and I've done several already so I don't need to figure out anything new. 
I didn't have any idea what I should do for the lace pattern but when I was flicking through my books this one jumped out at me. It's double sided lace so when it's worked flat the pattern would be worked on both sides. However because the border of the cowlette is worked in the round, the lace is actually simpler because you're always working on the right side of the project, plus you don't need to do any fiddly p3tog tbl decreases!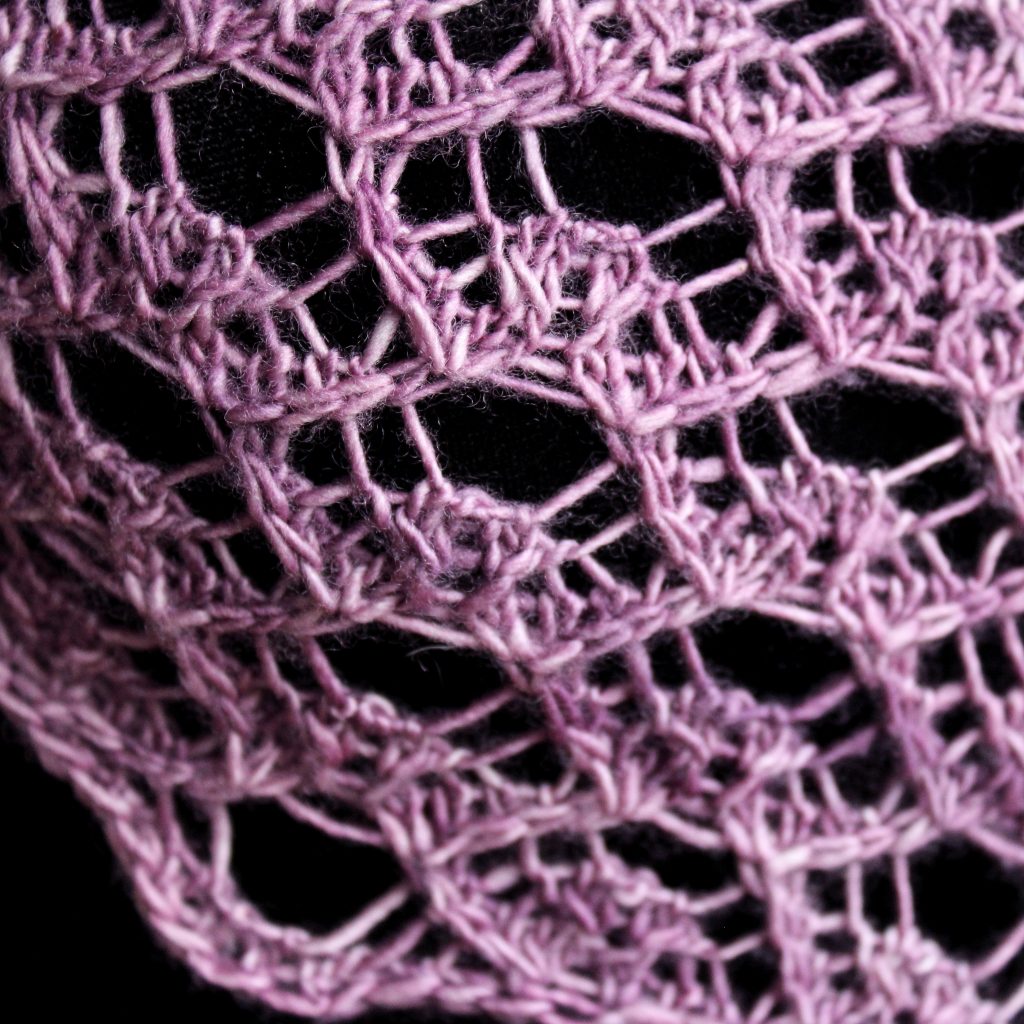 You can get 25% off Harpi with the code ShellSale until 11.59 pm (GMT) on the 3rd May 2022. The pattern is also on LoveCrafts and Etsy!
If you want to find out what I'm up to between blog posts you can keep an eye on what I'm up to on Instagram, or come join me on Patreon for 50% off new releases and to find out what I'm working on for the next few of months!
If you'd like an exclusive 40% discount on future releases sign up for my newsletter – I only send out emails when I release a new pattern or am having a sale, so usually, you'll only hear from me about once a month.