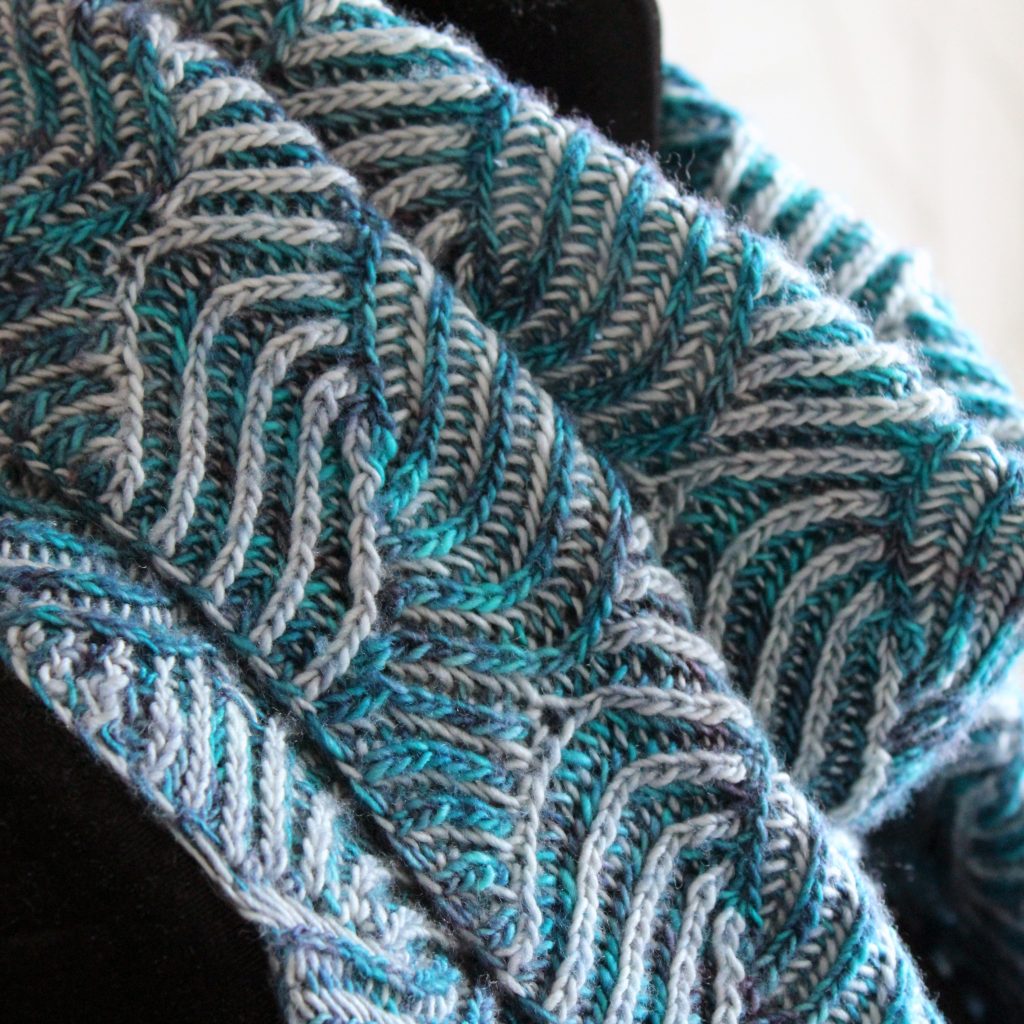 A quick one this week because I'm running behind! This is an idea I've been working on, or at least thinking about, for two years. When I originally worked on Buinne this was what I wanted to do, but I couldn't get the increases and decreases neat or smooth enough so I put it aside and came up with another plan. I never forgot the idea though and when I started planning another brioche cowl I knew it had to be this one!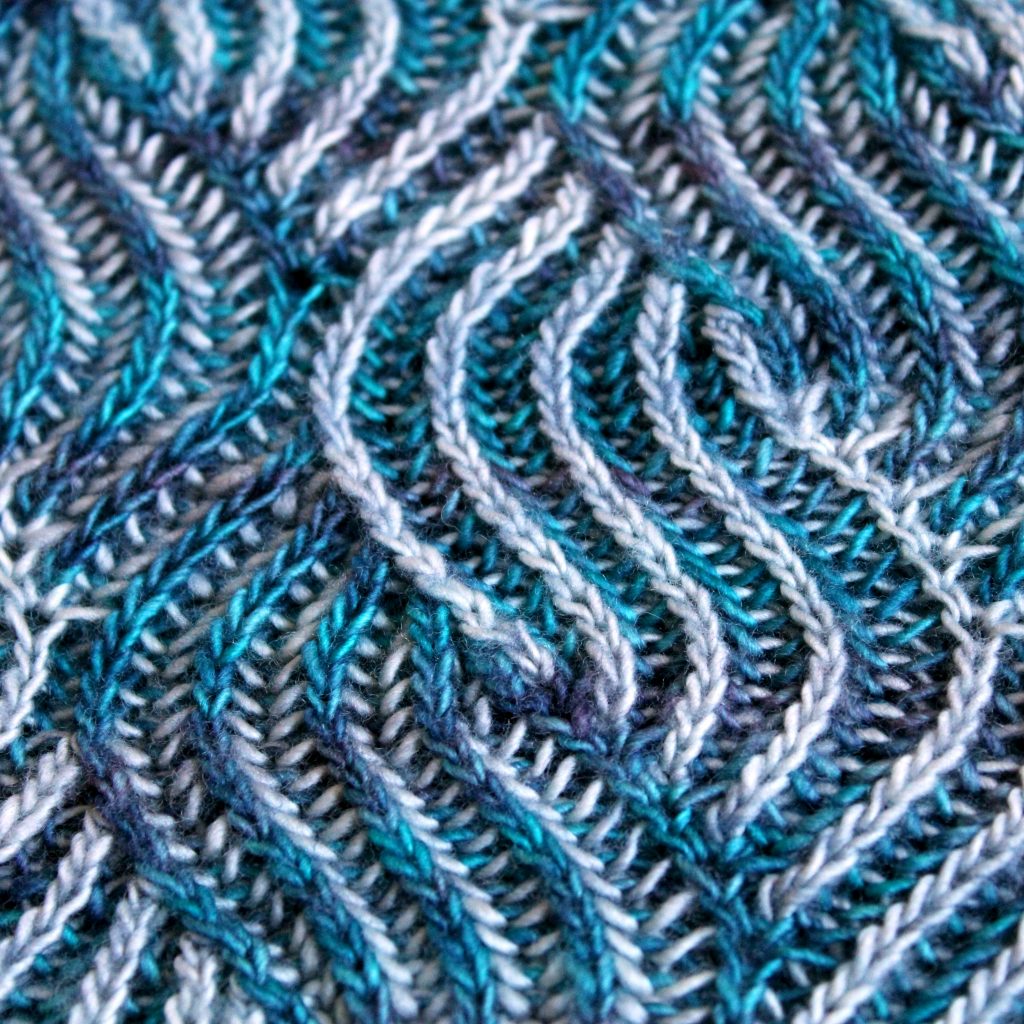 As far as I know, no one has woven syncopated brioche together in this way before. Usually, the two colours won't cross each other and stay more self-contained but I was fascinated by the idea of faux cables with the two colours seeming to cross. I came up with a new increase and decrease that would work well with the crossing stitches and they're super simple too! The photo tutorials are included in the pattern and I'll get them up on the website asap!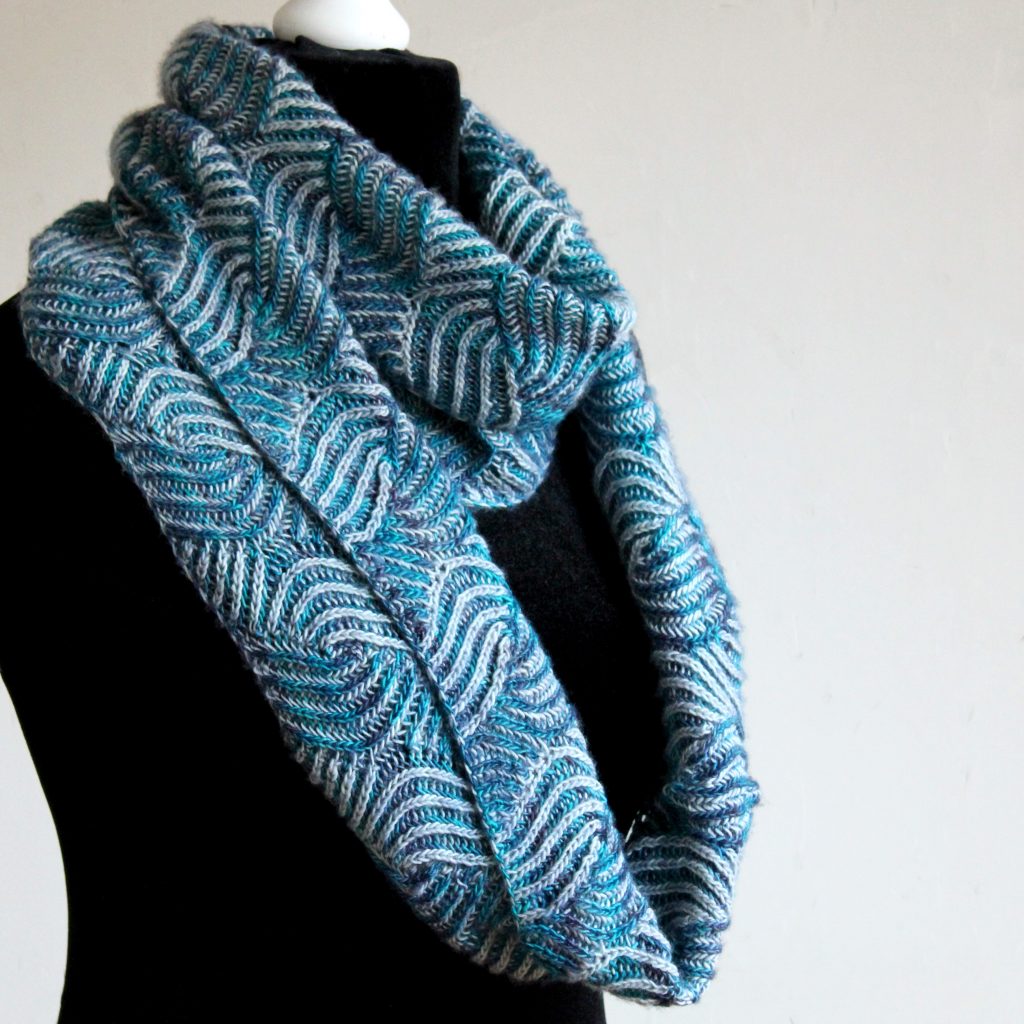 You can get 25% off Cuairteagan with the code SwirlSale until 12.00 am (GMT) on the 3rd November 2021. The pattern is also on LoveCrafts and Etsy!
If you want to find out what I'm up to between blog posts you can keep an eye on what I'm up to on Instagram, or come join me on Patreon for 50% off new releases and to find out what I'm working on for the next few of months!
If you'd like an exclusive 40% discount on future releases sign up for my newsletter – I only send out emails when I release a new pattern or am having a sale, so usually, you'll only hear from me about once a month.