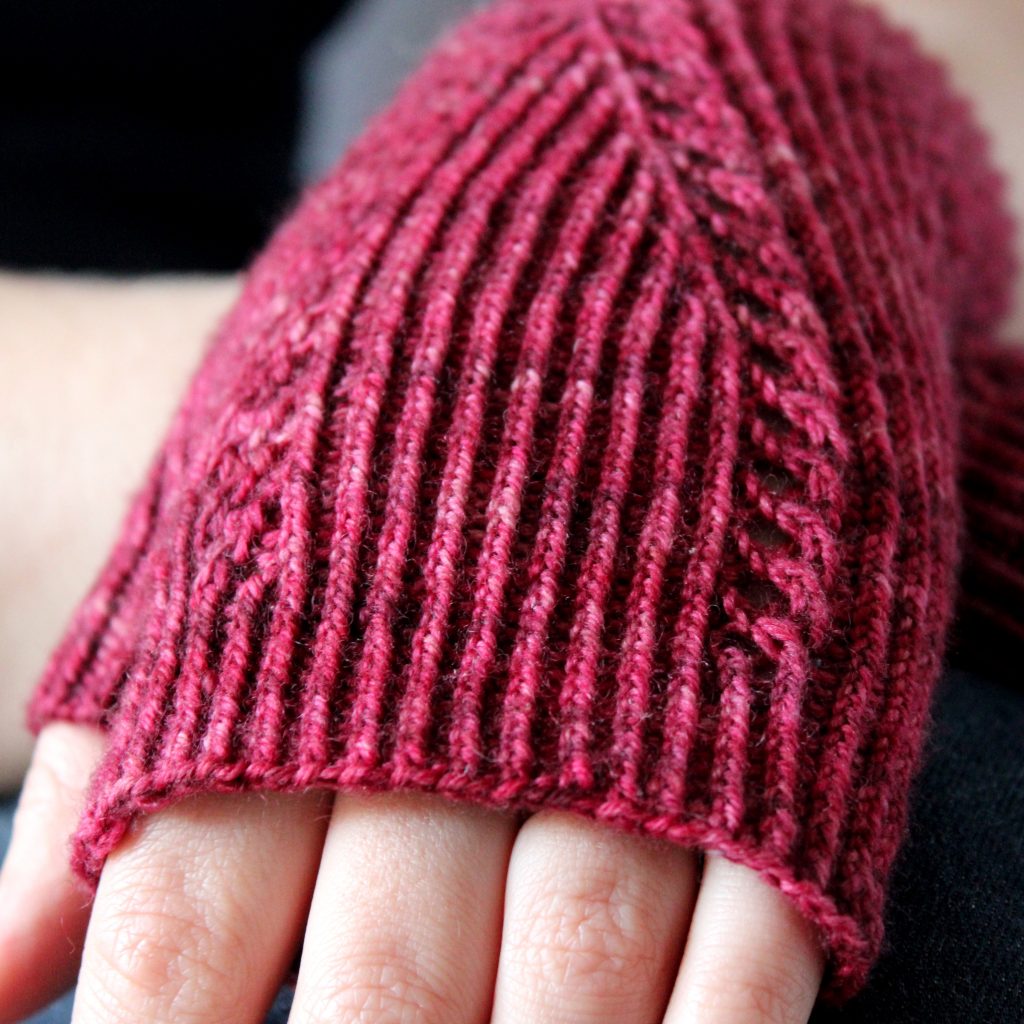 I love to play with the construction of my fingerless mitts. Usually this means putting decorative elements around the thumb, travelling across the back of the hand or making a feature of the outside of the hand. This time I had the idea of moving the gusset from the thumb to the back of the hand and using the gusset to make the pattern travel across the hand.
It took me a while to come up with a pattern I really loved for the mitt. I started with cable patterns and struggled to find something that was both clear and distinct against the twisted rib and that I could split around the gusset. Eventually, I landed on this lace pattern which turned out to be perfect!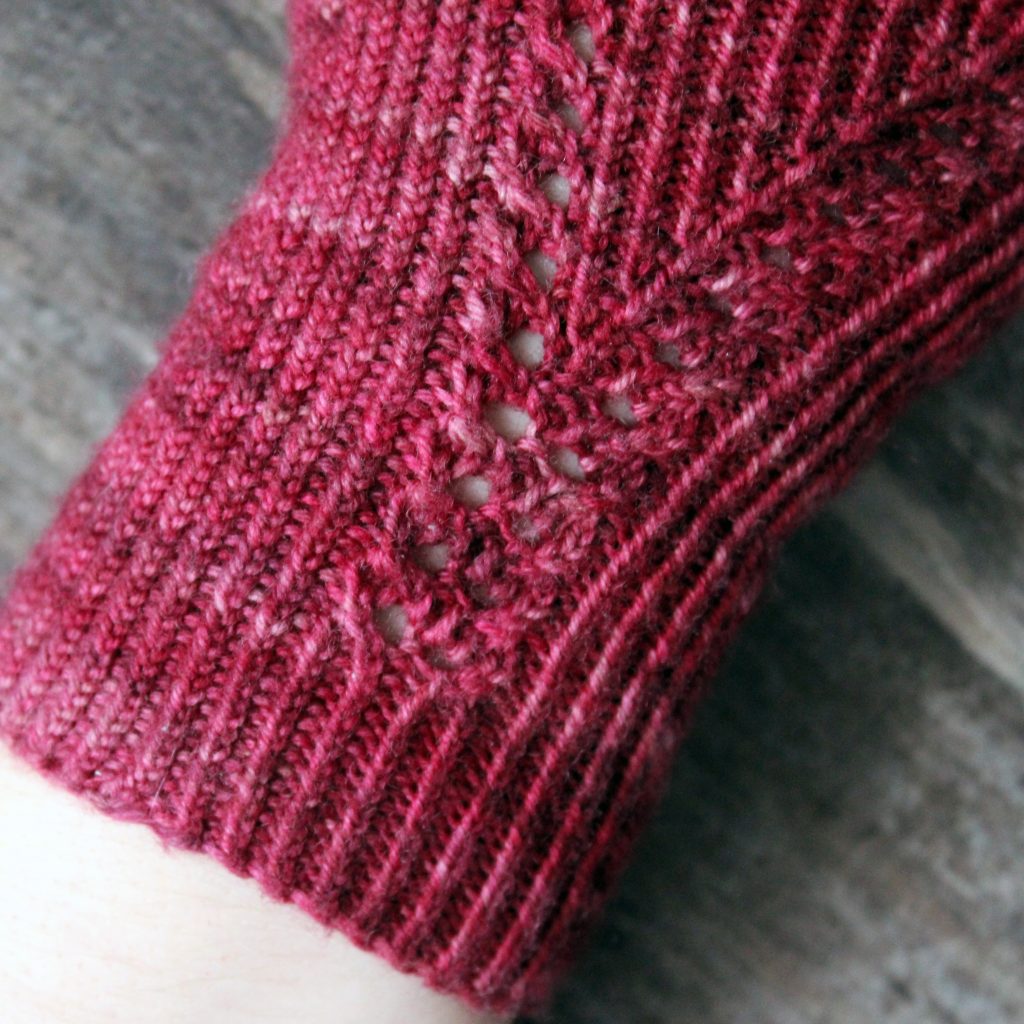 I had so much trouble coming up with a name for this design so instead of stressing over it, I threw it over to my Patrons and asked what they thought! Amber said it reminded her of a zip, so I did some playing around with the Gaelic dictionary and came up with Dì-Shiopaich or unzip! It's pronounced like jay-hippay and you can hear it here!
You can get 25% off Dì-Shiopaich with the code ZipSale until 11.59 pm (GMT) on the 30th November 2021. The pattern is also on LoveCrafts and Etsy!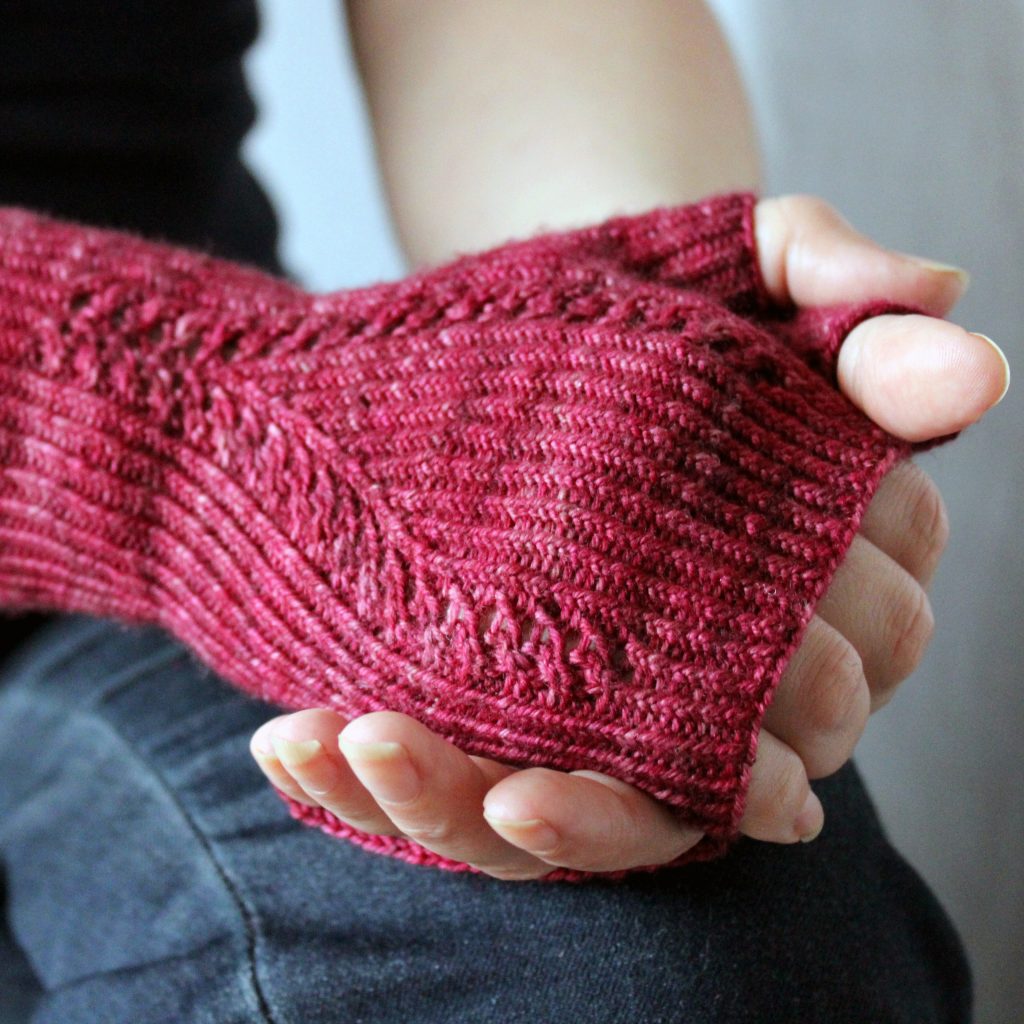 If you want to find out what I'm up to between blog posts you can keep an eye on what I'm up to on Instagram, or come join me on Patreon for 50% off new releases and to find out what I'm working on for the next few of months!
If you'd like an exclusive 40% discount on future releases sign up for my newsletter – I only send out emails when I release a new pattern or am having a sale, so usually, you'll only hear from me about once a month.