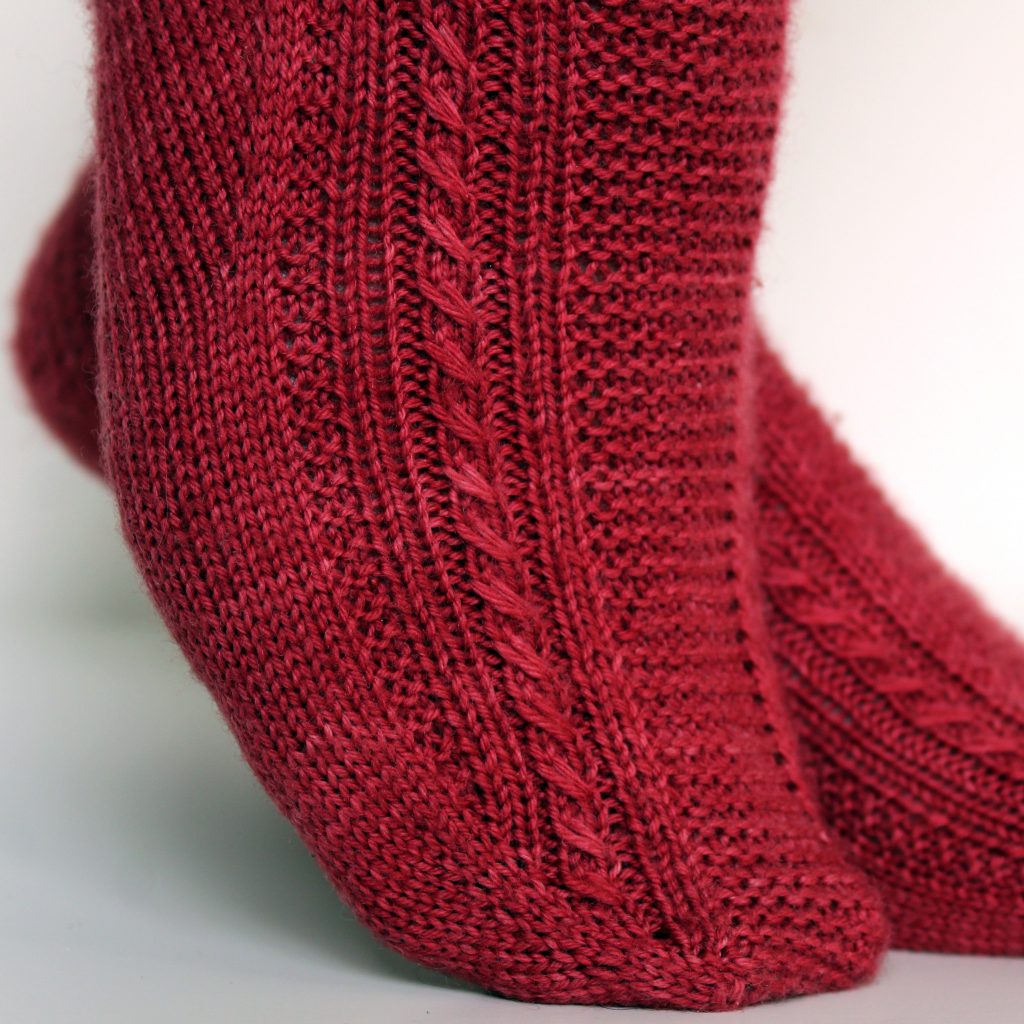 This might be my favourite sock design yet! I originally came up with Tìorail for a magazine submission. I'm not sure if the submission went through – I never got an auto-reply or heard back from anyone, but I loved the design so much I knew I was going to release it myself!
I knew I wanted to knit it in a really nice deep colour that felt warm and wintery. Unfortunately that was proving very difficult to find until Victoria at Eden Cottage Yarns posted this beautiful deep red called Apeldoorn Tulip on my favourite sock base Brimham 4ply! The timing was perfect  – just like it was meant to be. She's dyeing some more sock yarn in Apeldoorn Tulip for the release so keep an eye out for it!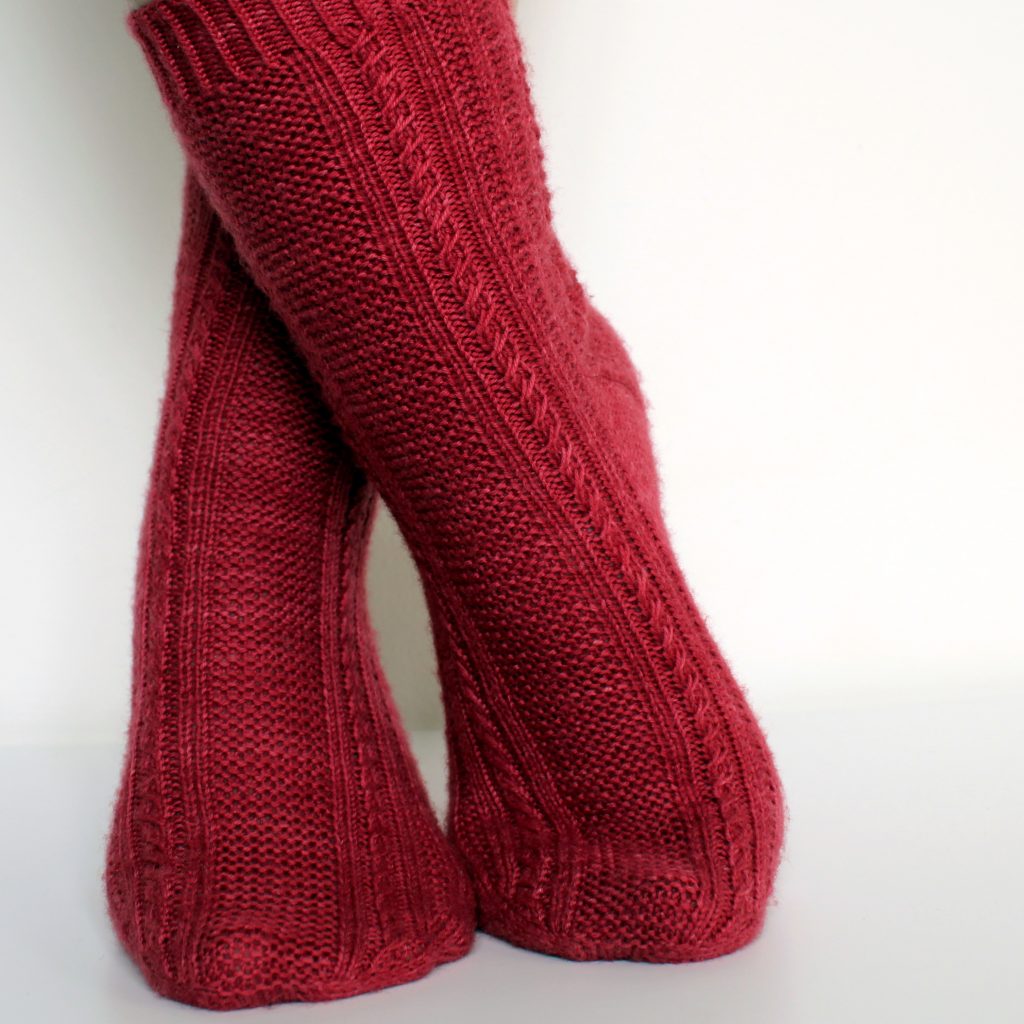 Victoria has given me a 10% off voucher on her sock yarns for all my lovely Patrons! If you're not a Patron already, it's super simple to sign up and from just £1.00 (plus EU VAT depending on your location) you get 50% off new releases and all the behind the scenes news!
You can get 25% off Tìorail with the code CosySale until 1.00 am (BST) on the 5th October 2021. The pattern is also on LoveCrafts and Etsy!
If you want to find out what I'm up to between blog posts you can keep an eye on what I'm up to on Instagram, or come join me on Patreon for 50% off new releases and to find out what I'm working on for the next few of months!
If you'd like an exclusive 40% discount on future releases sign up for my newsletter – I only send out emails when I release a new pattern or am having a sale, so usually, you'll only hear from me about once a month.