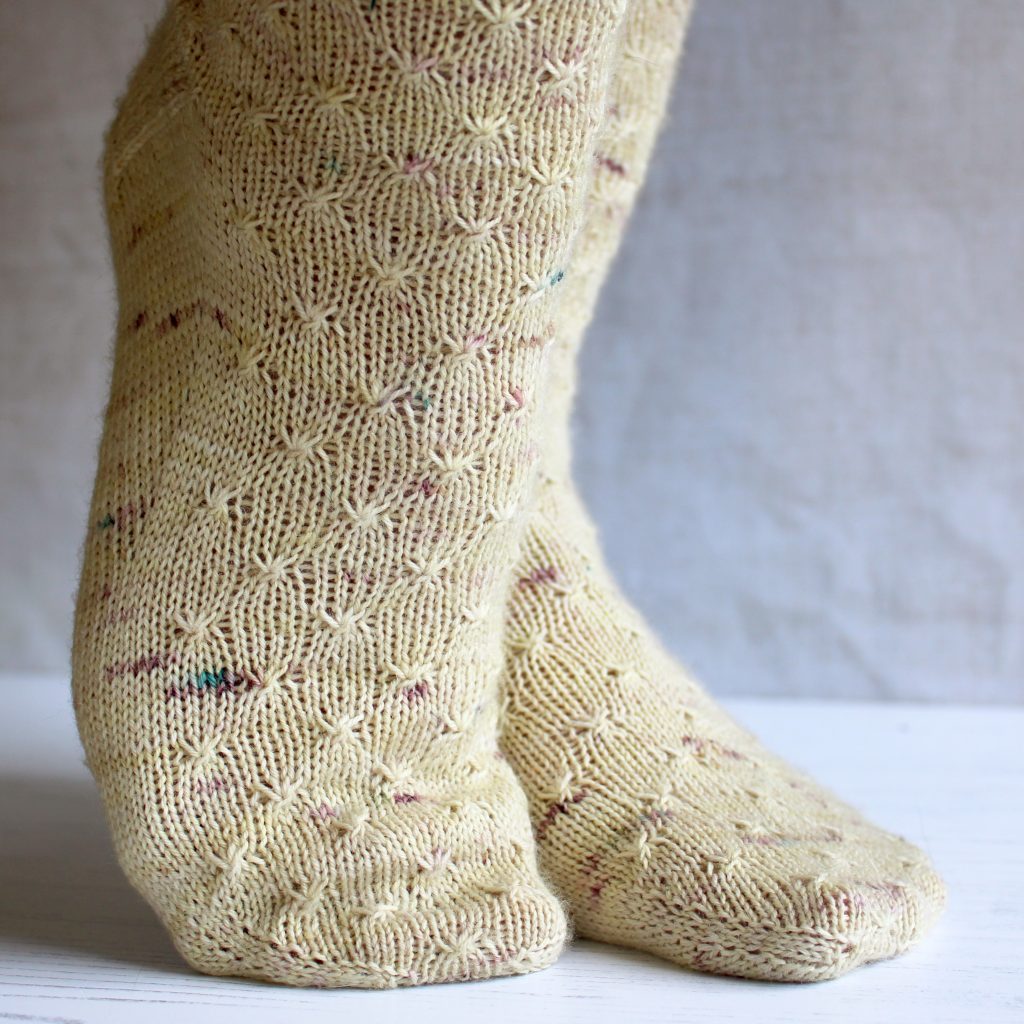 Sometimes I start working on a design with the complete vision of what I want to make in my head. This was not one of those times. I had a general idea. I wanted socks. I wanted an all over pattern. I wanted something light and summery, and preferably something that looked good with speckles! So I set out on a quest to make it happen!
I found this beautiful texture pattern that reminded me of little flowers. It was spaced out with a few rows of stocking stitch but when I started knitting my socks the pattern felt too dense, so I added a couple more plain rows, recharted my toes and started again!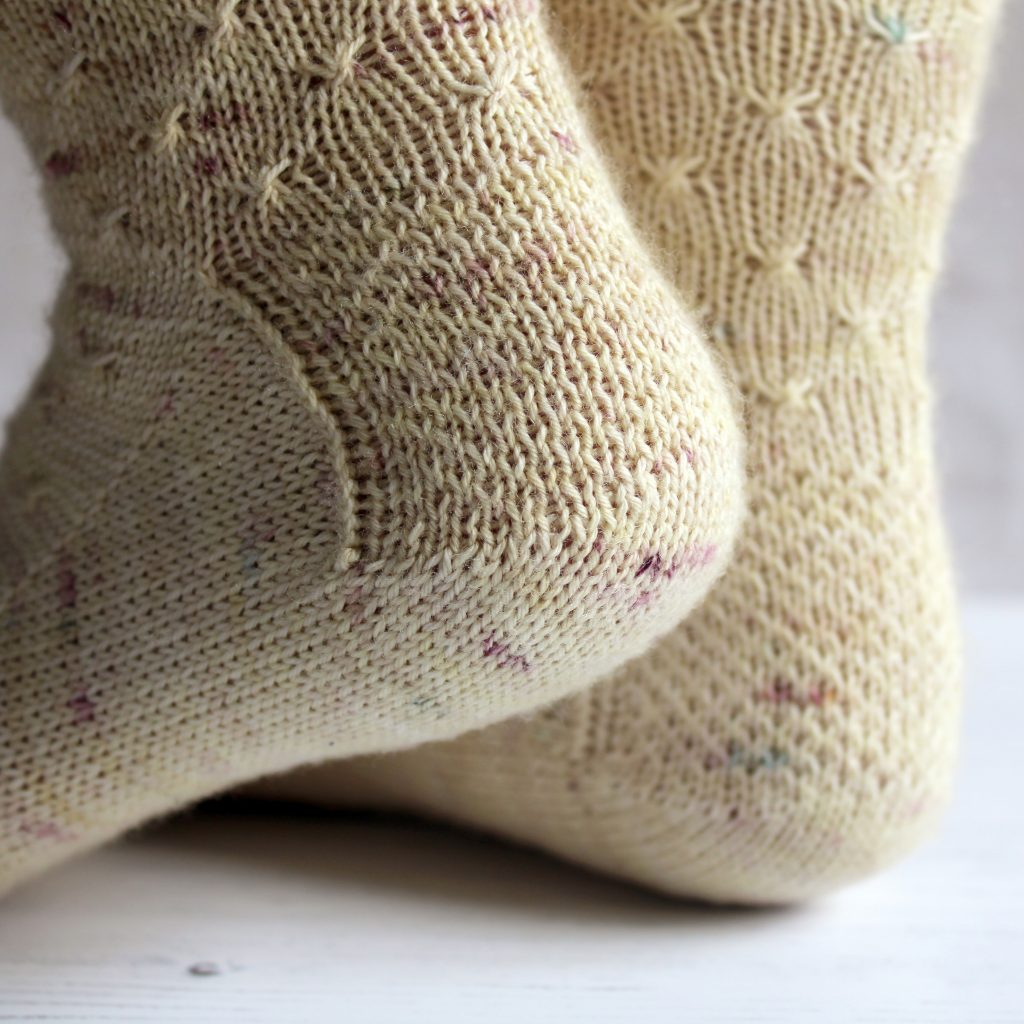 I absolutely love how the pattern turned out! It's light, summery, and looks awesome in a speckled yarn! If you don't knit the leg long, they also make fantastic shortie socks like one of my testers made! I named the design Dìtheanan because in makes me think of a wild flower meadow, or daisies on a lawn!
You can get 25% off Dìtheanan with the code FlowerSale until 11.59 pm (UTC) on the 18th of July 2023. The pattern is also on LoveCrafts and Etsy!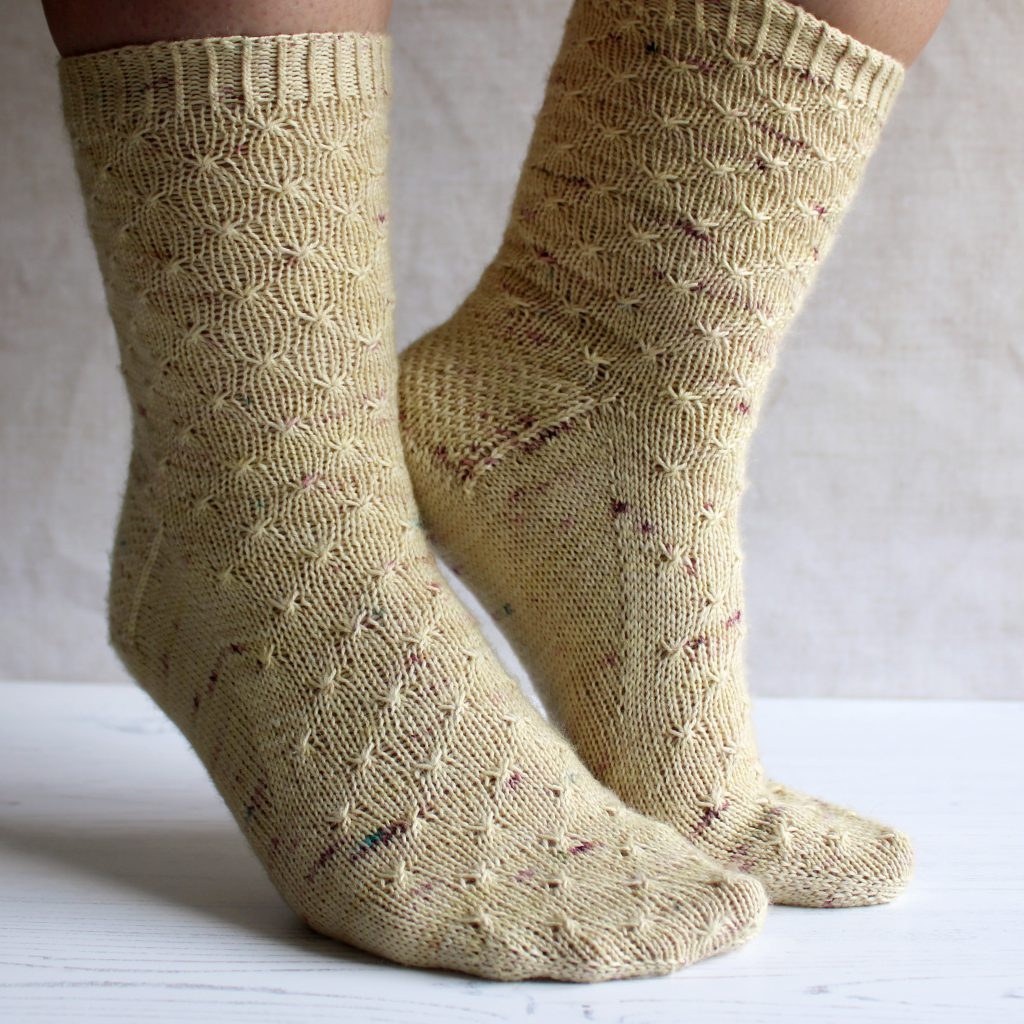 If you want to find out what I'm up to between blog posts you can keep an eye on what I'm up to on Instagram, or come join me on Patreon for 50% off new releases and to find out what I'm working on for the next few of months!
If you'd like an exclusive 40% discount on future releases sign up for my newsletter – I only send out emails when I release a new pattern or am having a sale, so usually, you'll only hear from me about once a month.
Credits to @Jezzz80 and @naniknits1016 on IG and Chia-Chi, donnamcwilliams71, Gorbeduck, mummyatebay and Phitoe on Ravelry!