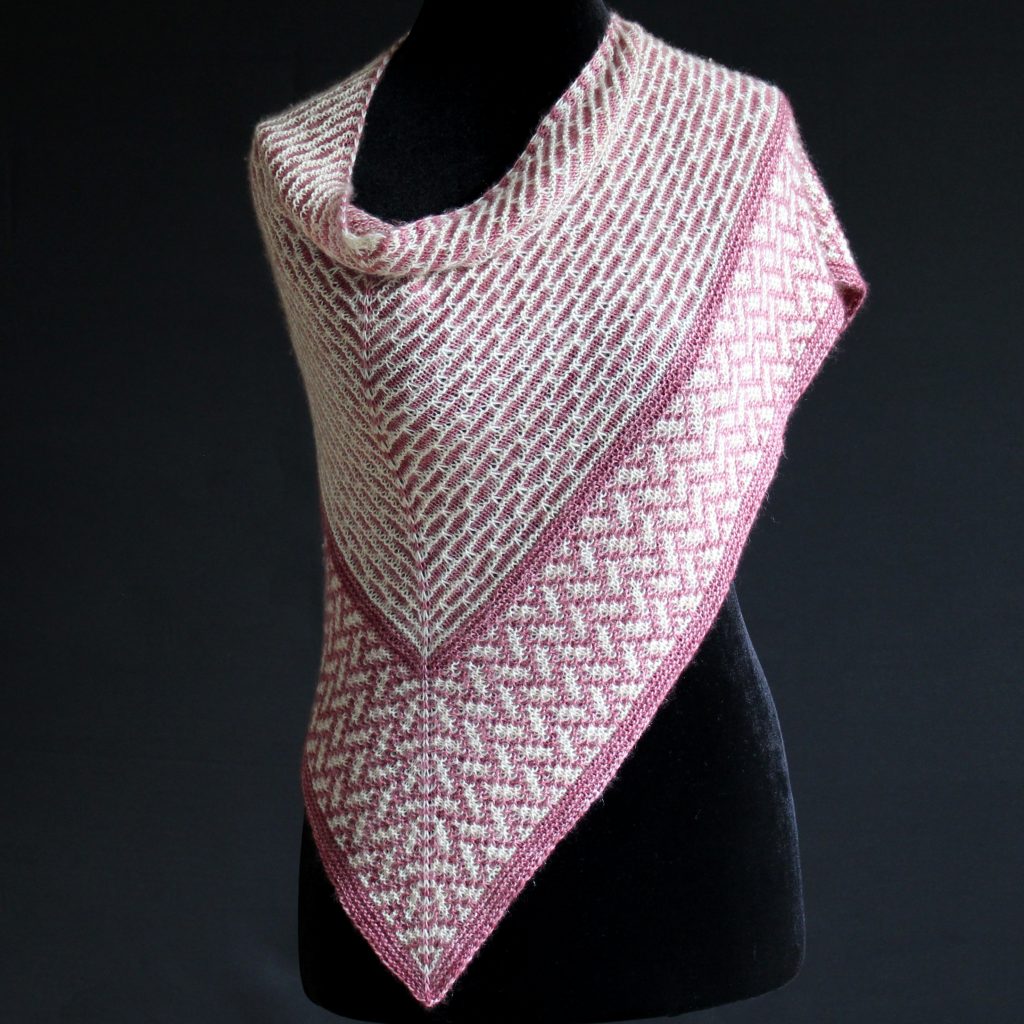 When I set out to design this shawl, I knew I wanted to use two colours, but I didn't really want to do stripes or something I'd done before. So I thought about it for a while and landed on something I'd never done before – mosaic knitting! 
Looking through my books for ideas, I was particularly struck by how many resembled masonry patterns and I decided to use that as my starting place. I wanted something that would be easy to knit but still interesting for the main body and something that would be really striking for the border.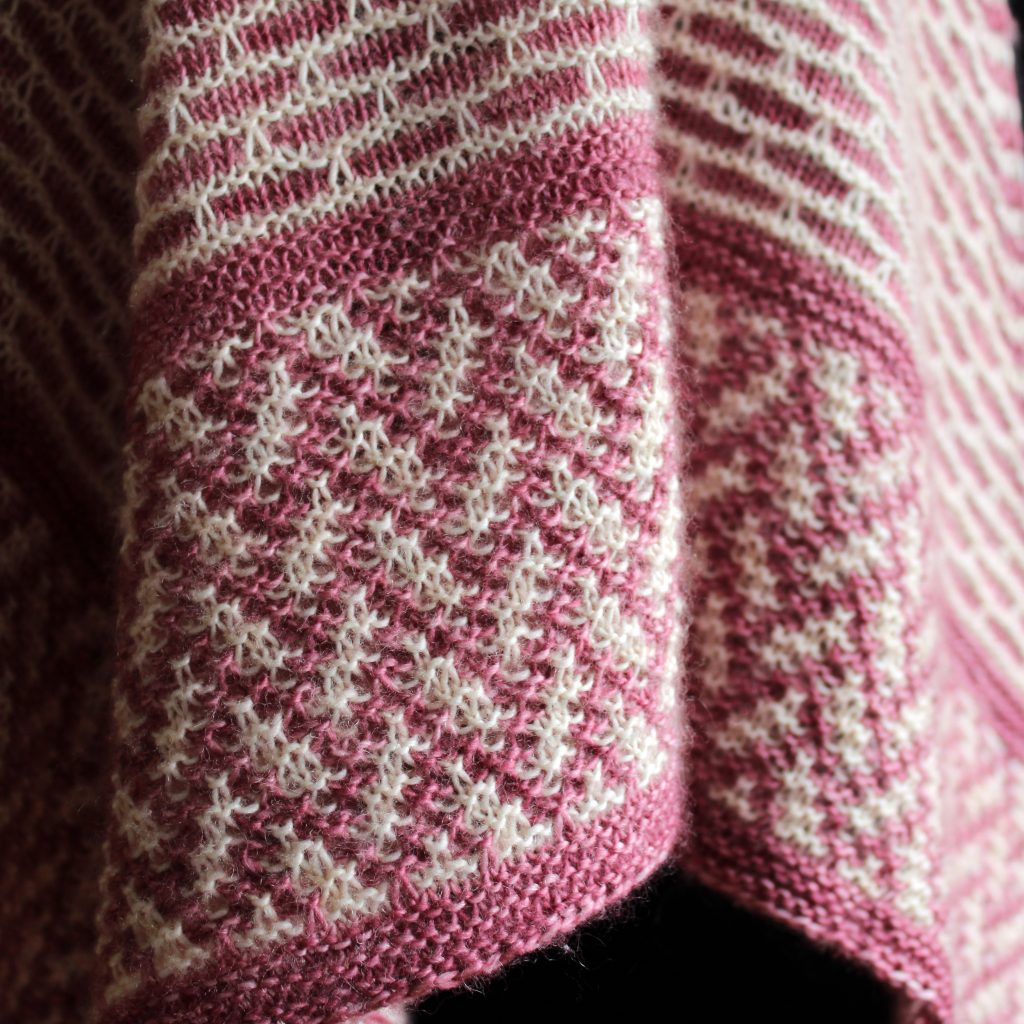 I picked a pattern that looked like "normal" brickwork for the main body – it's technical name is stretcher bond – I love the combination of textures there too! And the border pattern is herringbone. If you've never done mosaic before, it's super easy. You use one colour at a time in stripes and use slipped stitches to create the gorgeous patterns!
You can get 25% off Breigichean with the code BrickSale until 11.59 pm (UTC) on the 22nd of August 2023. The pattern is also on LoveCrafts and Etsy!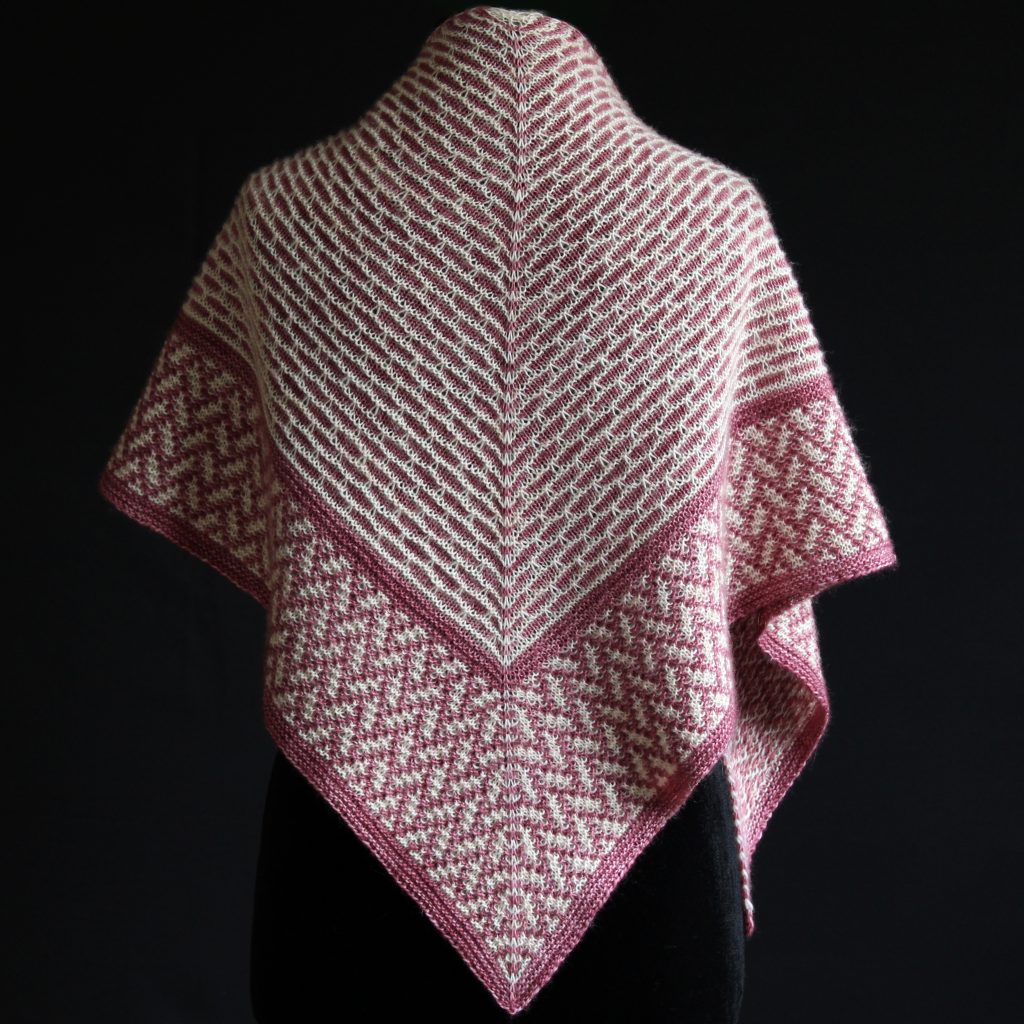 If you want to find out what I'm up to between blog posts you can keep an eye on what I'm up to on Instagram, or come join me on Patreon for 50% off new releases and to find out what I'm working on for the next few of months!
If you'd like an exclusive 40% discount on future releases sign up for my newsletter – I only send out emails when I release a new pattern or am having a sale, so usually, you'll only hear from me about once a month.
Credits to @mary on IG and Kdecirola on Ravelry!