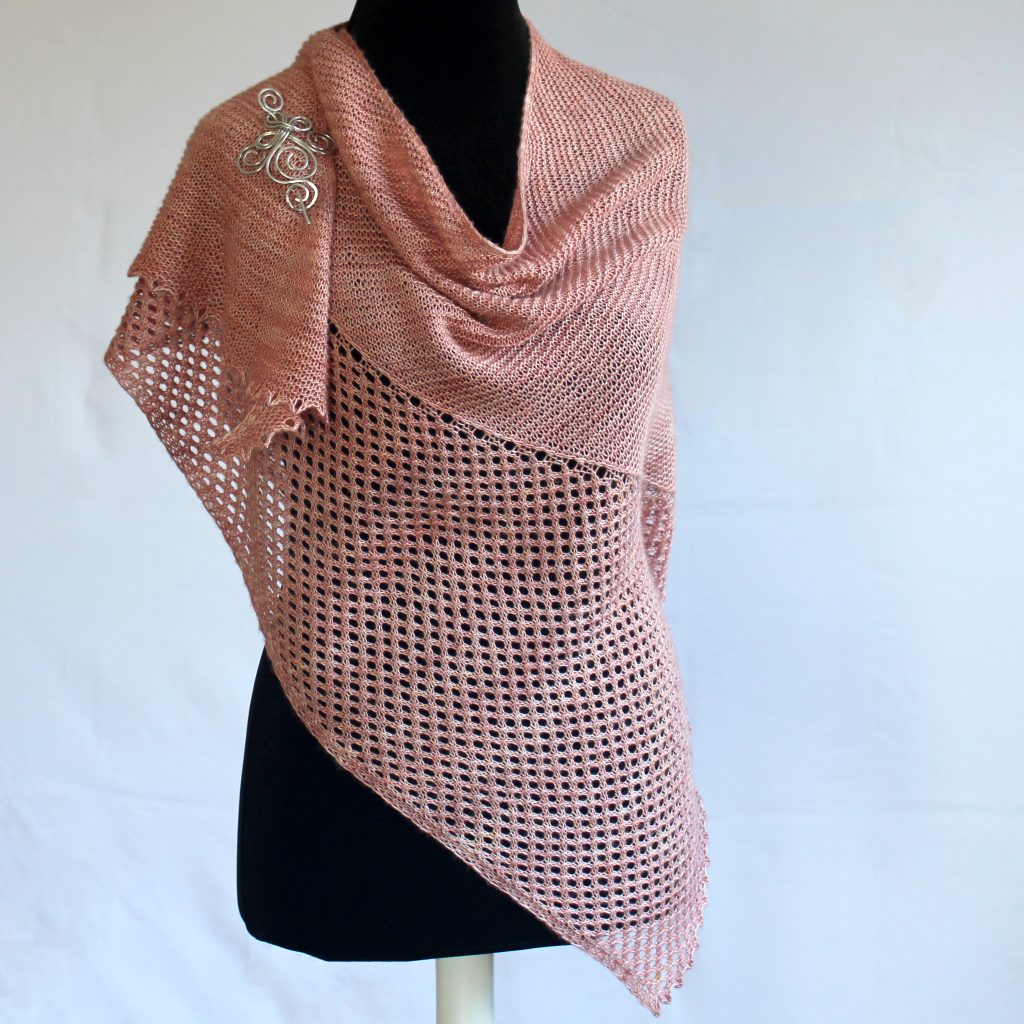 This shawl is the epitome of "if at first you don't succeed, try, try again". I absolutely loved the idea for this shawl when I came up with it. A curved asymmetrical triangular shawl with a lace pattern that grew proportionately as the shawl grew. It was fantastic. All I needed was the right lace pattern and it would be easy, right?
Wrong. The problem was keeping the lace pattern growing nicely without losing the shape of the shawl. I tried and failed in 2022. That shawl evolved and became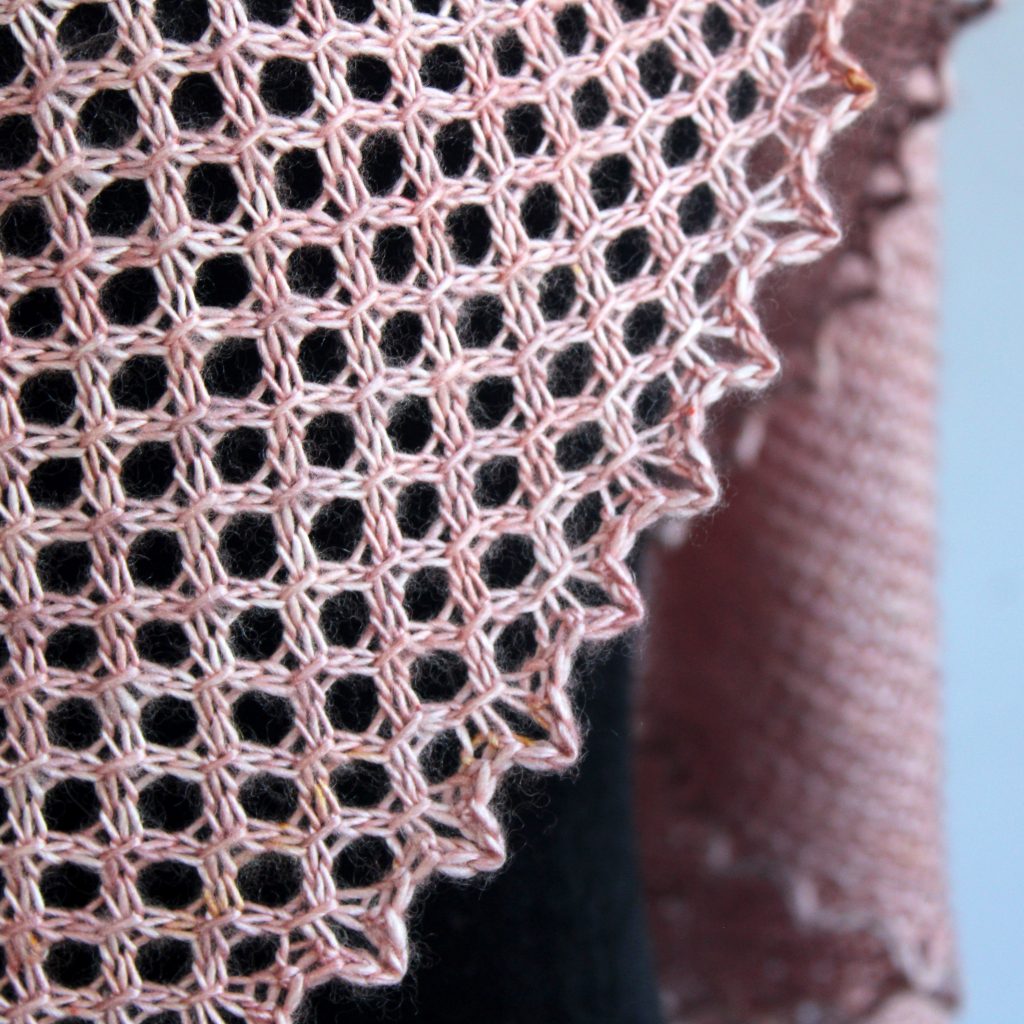 Driùchdan, so it wasn't all wasted effort. The idea was still nagging at me though and I really wanted to make it work this time!
I'm reusing this gorgeous "trellis" lace pattern – I've used it a few times but not since 2019 so I think it was time for another outing. It took me a couple of tried to figure out how to keep the shape while growing the size of the lace pattern, as my Patreons can attest, but it was worth it and I'm so happy to share it with you at last!
You can get 25% off Cliathrach with the code RoseSale until 11.59 pm (UTC) on the 20th of June 2023. The pattern is also on LoveCrafts and Etsy!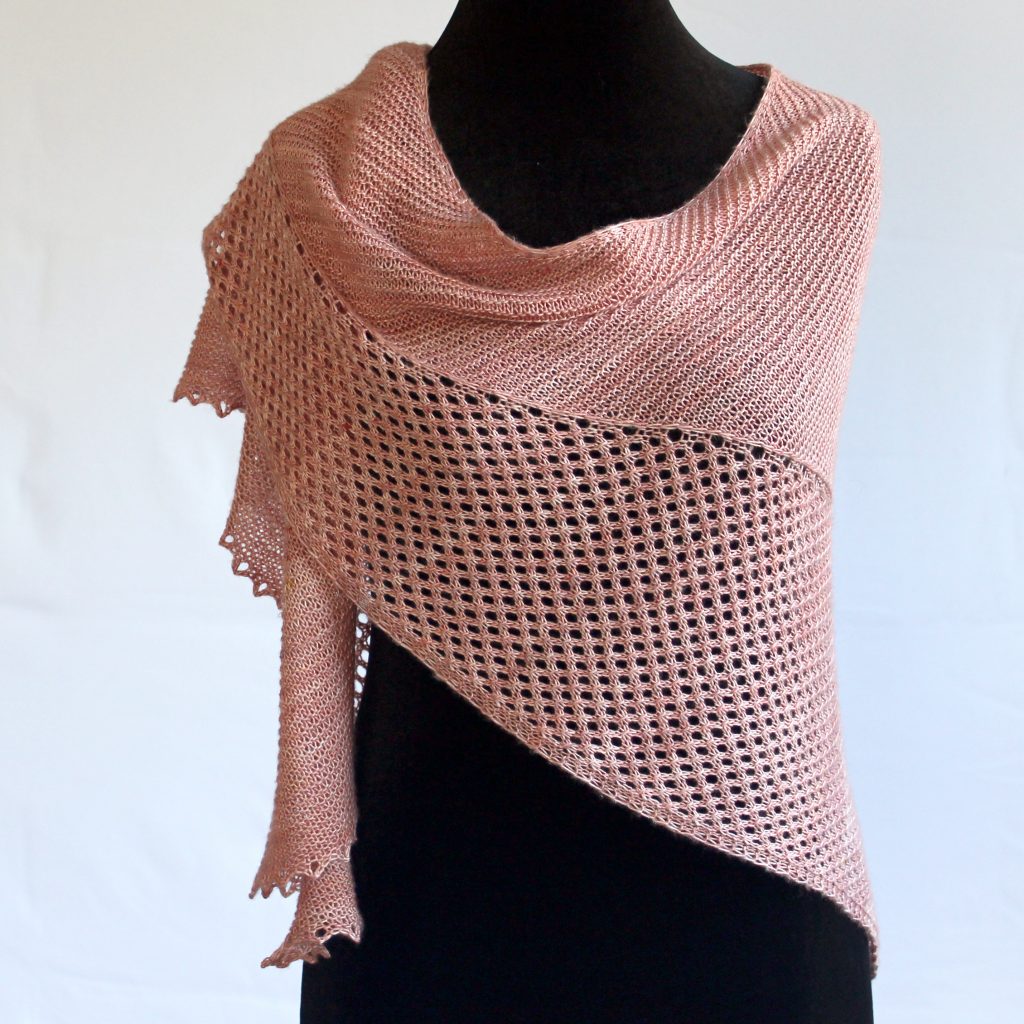 If you want to find out what I'm up to between blog posts you can keep an eye on what I'm up to on Instagram, or come join me on Patreon for 50% off new releases and to find out what I'm working on for the next few of months!
If you'd like an exclusive 40% discount on future releases sign up for my newsletter – I only send out emails when I release a new pattern or am having a sale, so usually, you'll only hear from me about once a month.