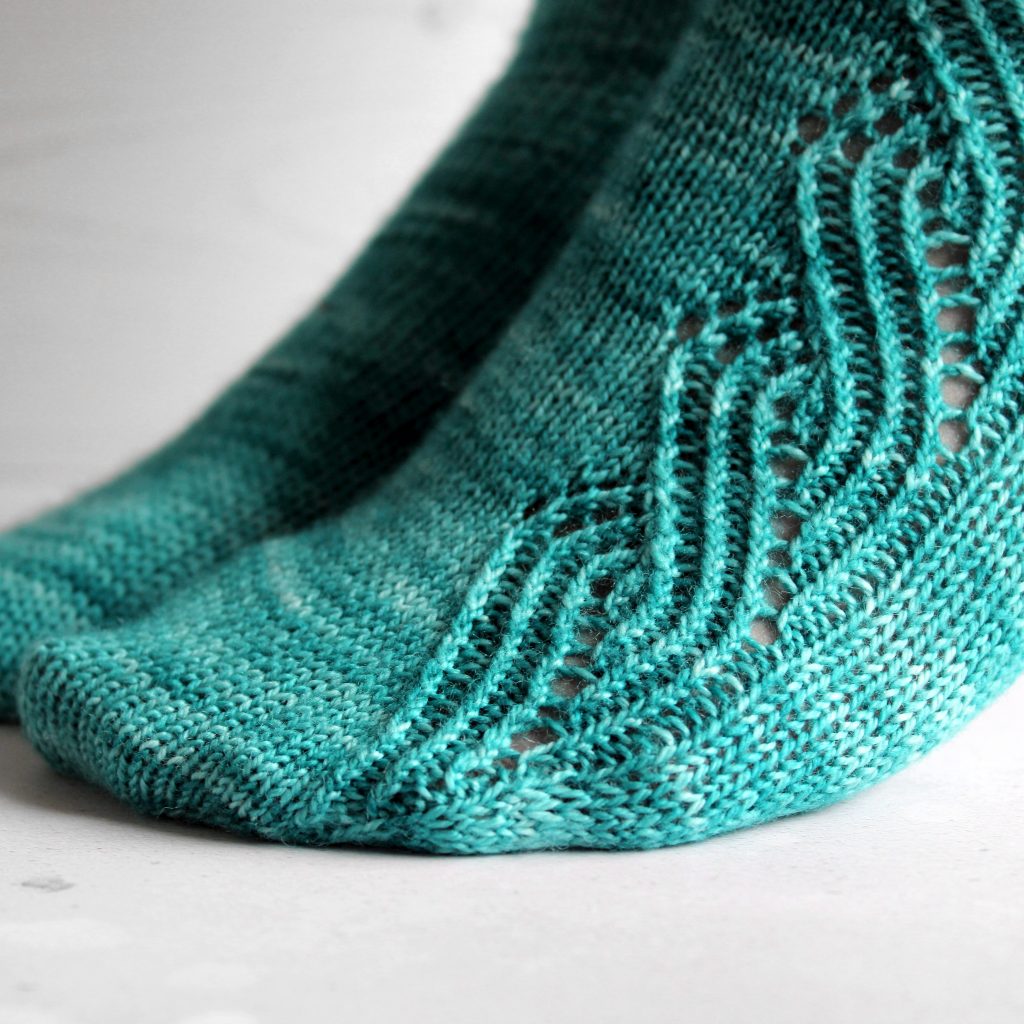 When I started working on this design I wasn't really sure what to do, but I knew I wanted to do something I hadn't done with a sock before. I went through my books and I found this gorgeous twisted rib pattern! 
I made a few tweaks, changed a couple of decreases and adapted it to flow up from the toe of the sock. On the foot the pattern makes me think of flowing water and crashing waves!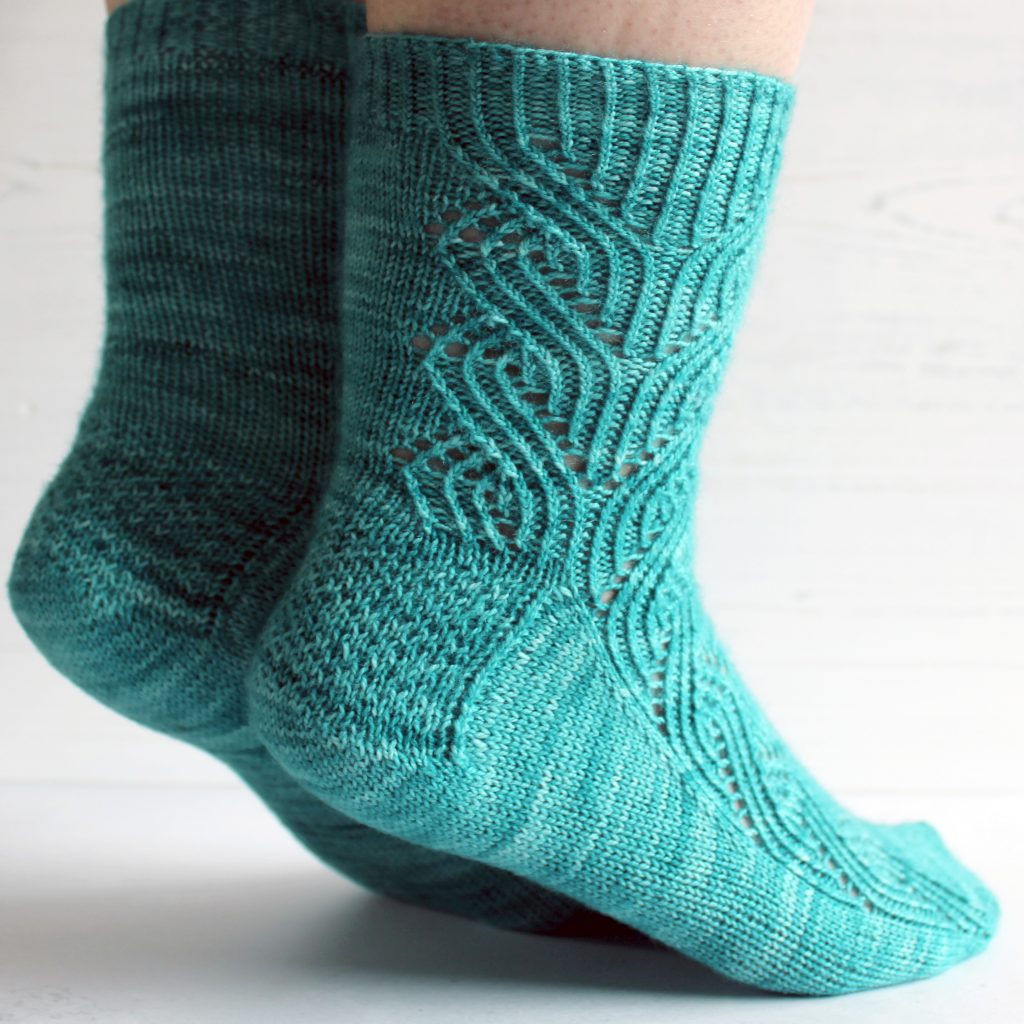 As you move past the heel to the leg, the pattern is mirrored across the leg. The first full repeat reminds me of Cailleach-Oidhche and owls, and the last repeat where in flows into the cuffs reminds me of a stag's head. I decided they needed a name which combined all these images, so I picked the name Fiadhta, which means wild and fierce in Scottish Gaelic. Isn't it perfect?
You can get 25% off Fiadhta with the code FierceSale until 11.59 pm (UTC) on the 23rd of May 2023. The pattern is also on LoveCrafts and Etsy!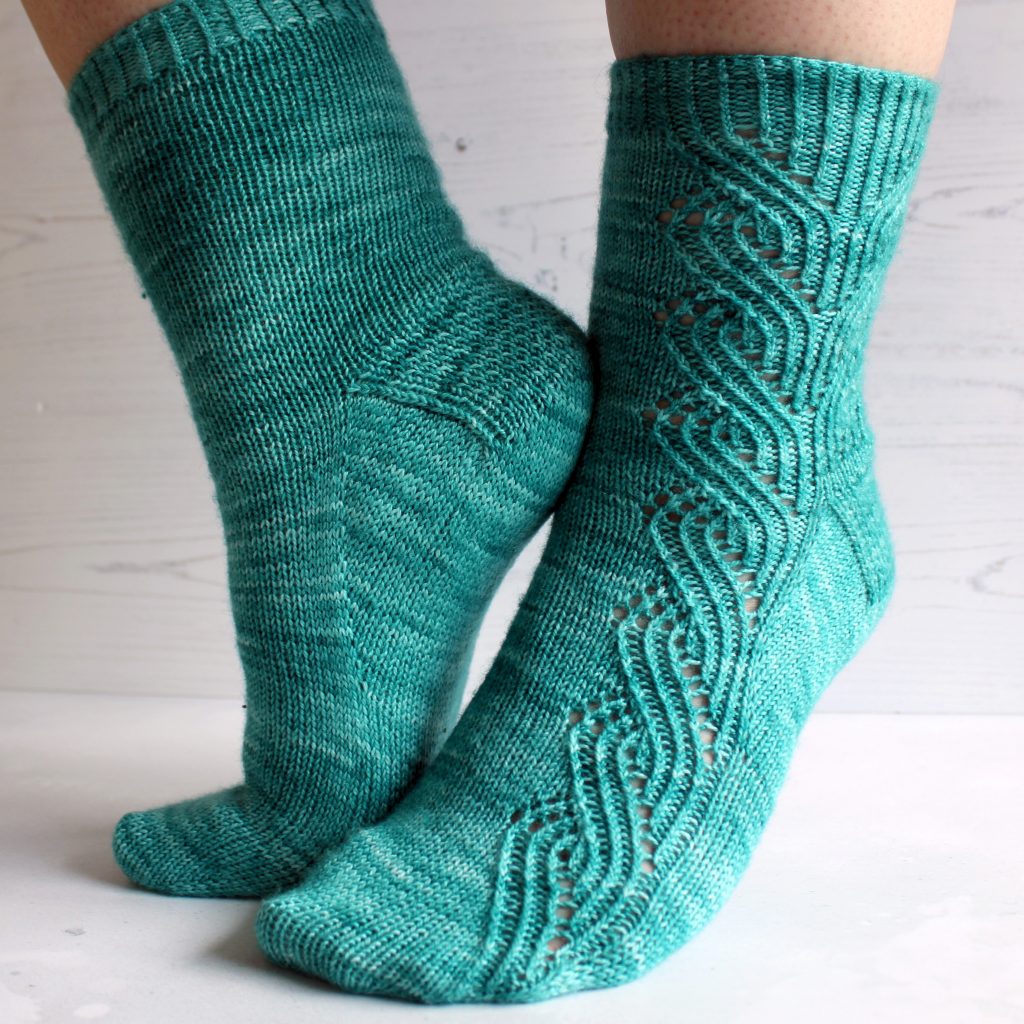 If you want to find out what I'm up to between blog posts you can keep an eye on what I'm up to on Instagram, or come join me on Patreon for 50% off new releases and to find out what I'm working on for the next few of months!
If you'd like an exclusive 40% discount on future releases sign up for my newsletter – I only send out emails when I release a new pattern or am having a sale, so usually, you'll only hear from me about once a month.