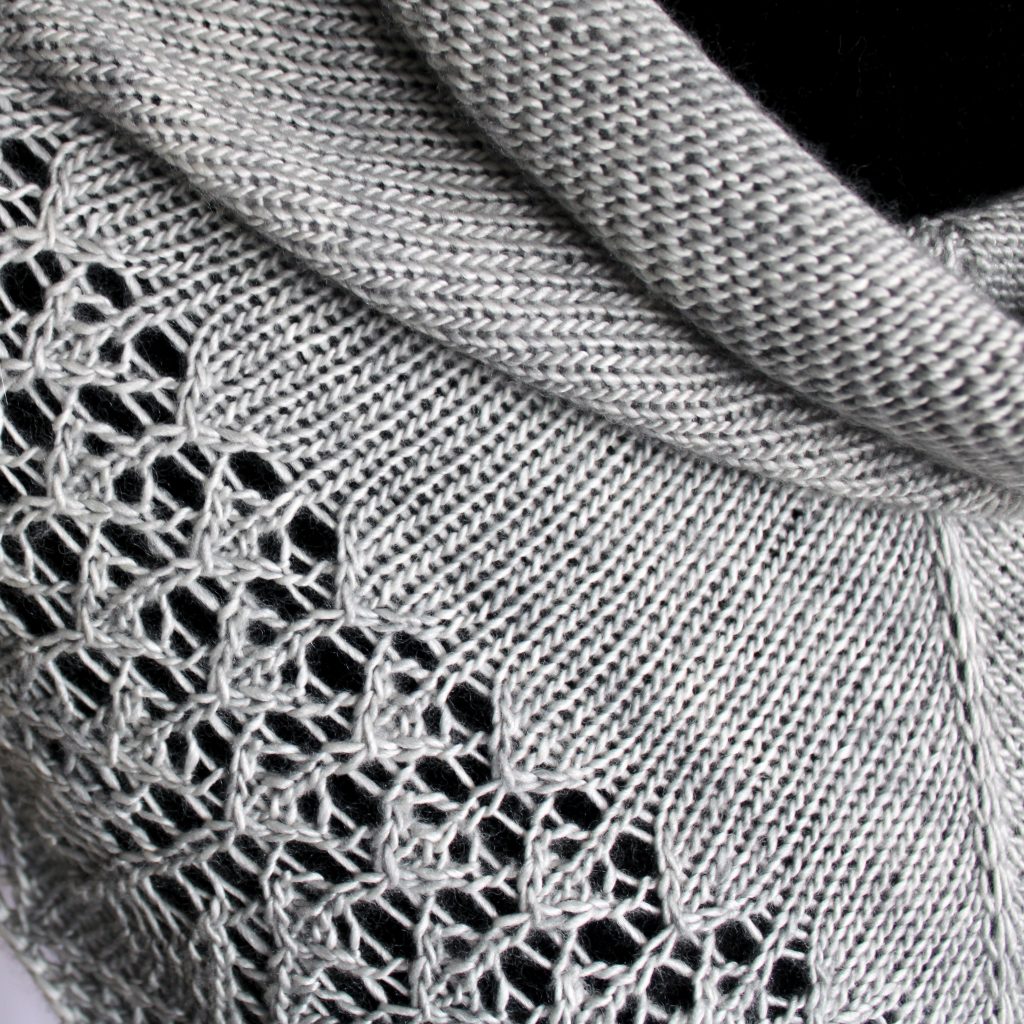 It was a cold day back in January when I started working on this design so wintery weather was definitely on my mind! When I was looking for the perfect lace for a new cowlette I rediscovered this little arrow lace which has been a favourite of mine for a long time!
I decided to use it, but then I had to figure out what to do next. That was when I remembered Bestla – a shawl I designed in 2017. I really loved the lace I came up with then so I decided to adapt it for a triangular shape with a spine.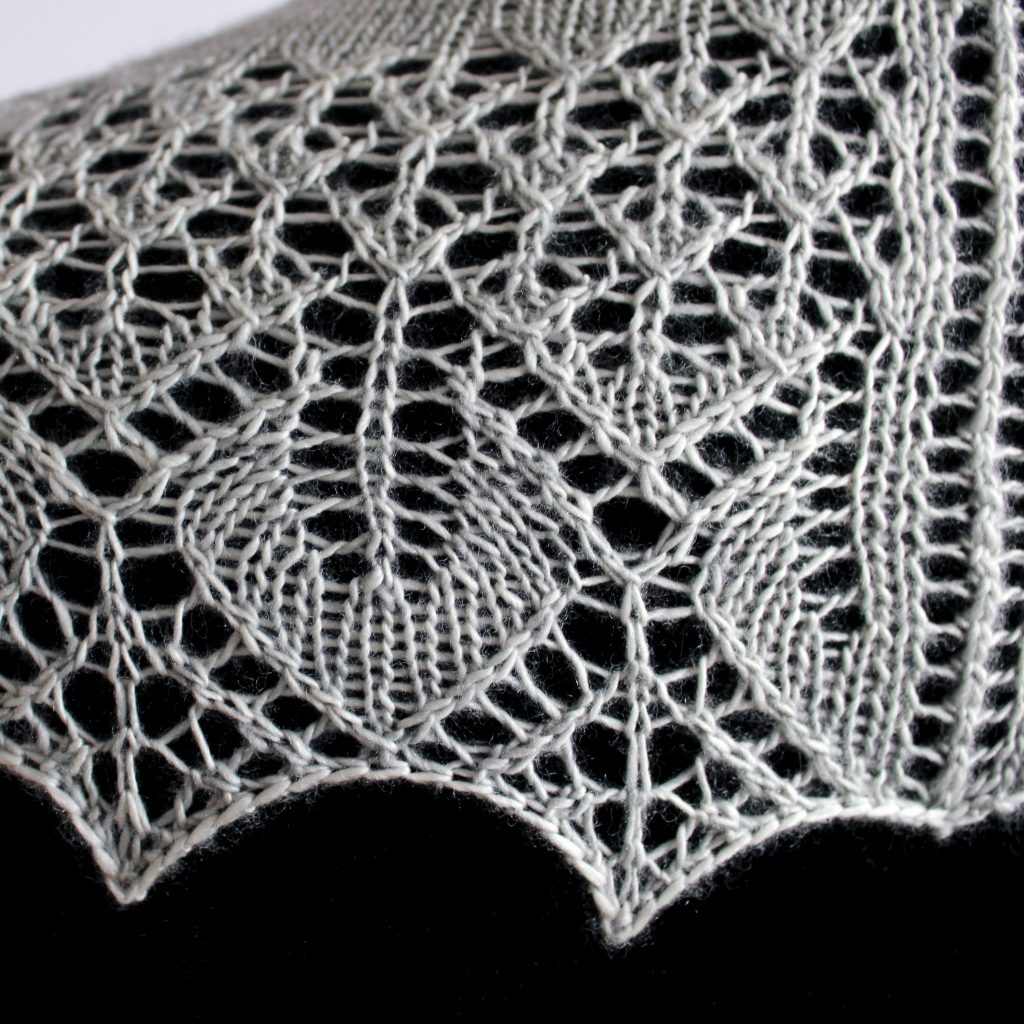 The name for Bestla came from a Norse Frost Giant and I already had frosted leaves and cold weather on my mind when I started the design process. Then I found this stunning skein of Eden Cottage Yarns Titus Fingering in Steel and everything came together!
You can get 25% off Liath-Reòthadh with the code FrostSale until 11.59 pm (UTC) on the 25th of April 2023. The pattern is also on LoveCrafts and Etsy!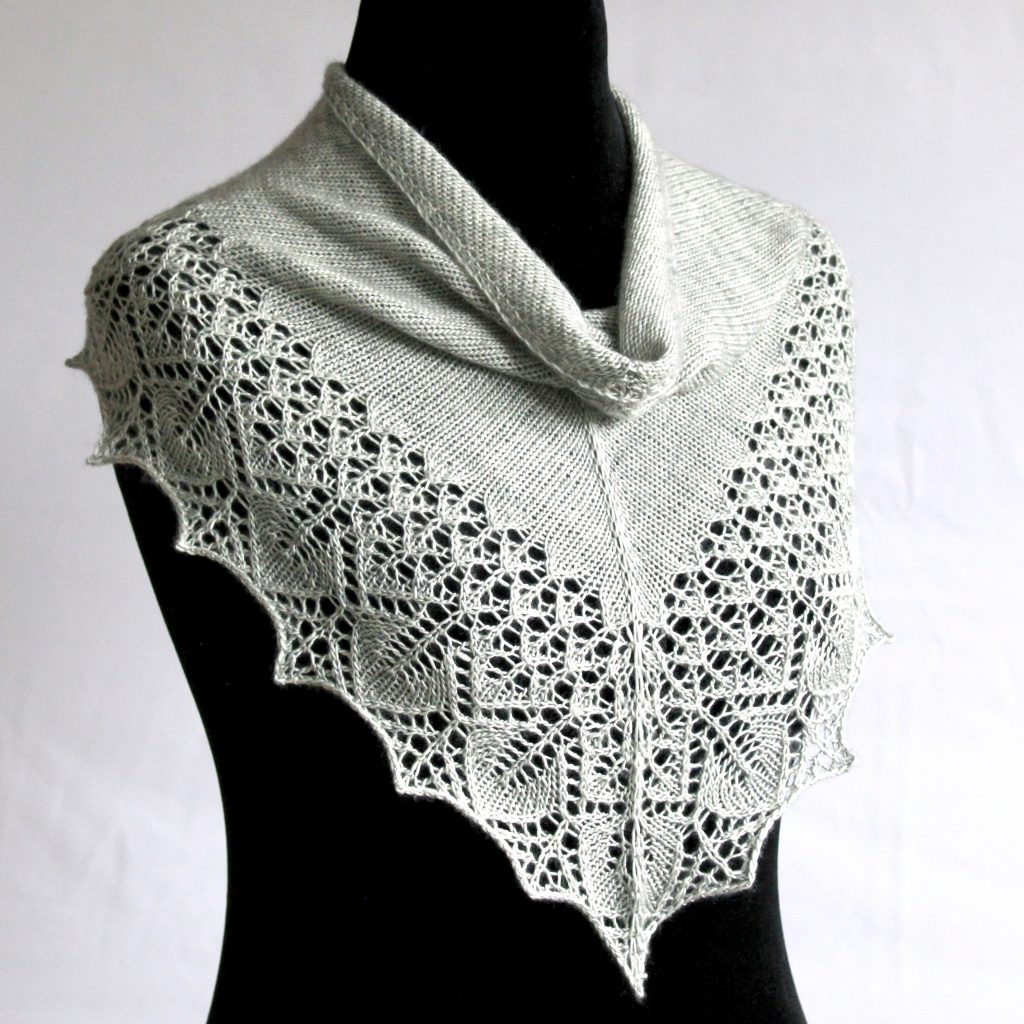 If you want to find out what I'm up to between blog posts you can keep an eye on what I'm up to on Instagram, or come join me on Patreon for 50% off new releases and to find out what I'm working on for the next few of months!
If you'd like an exclusive 40% discount on future releases sign up for my newsletter – I only send out emails when I release a new pattern or am having a sale, so usually, you'll only hear from me about once a month.