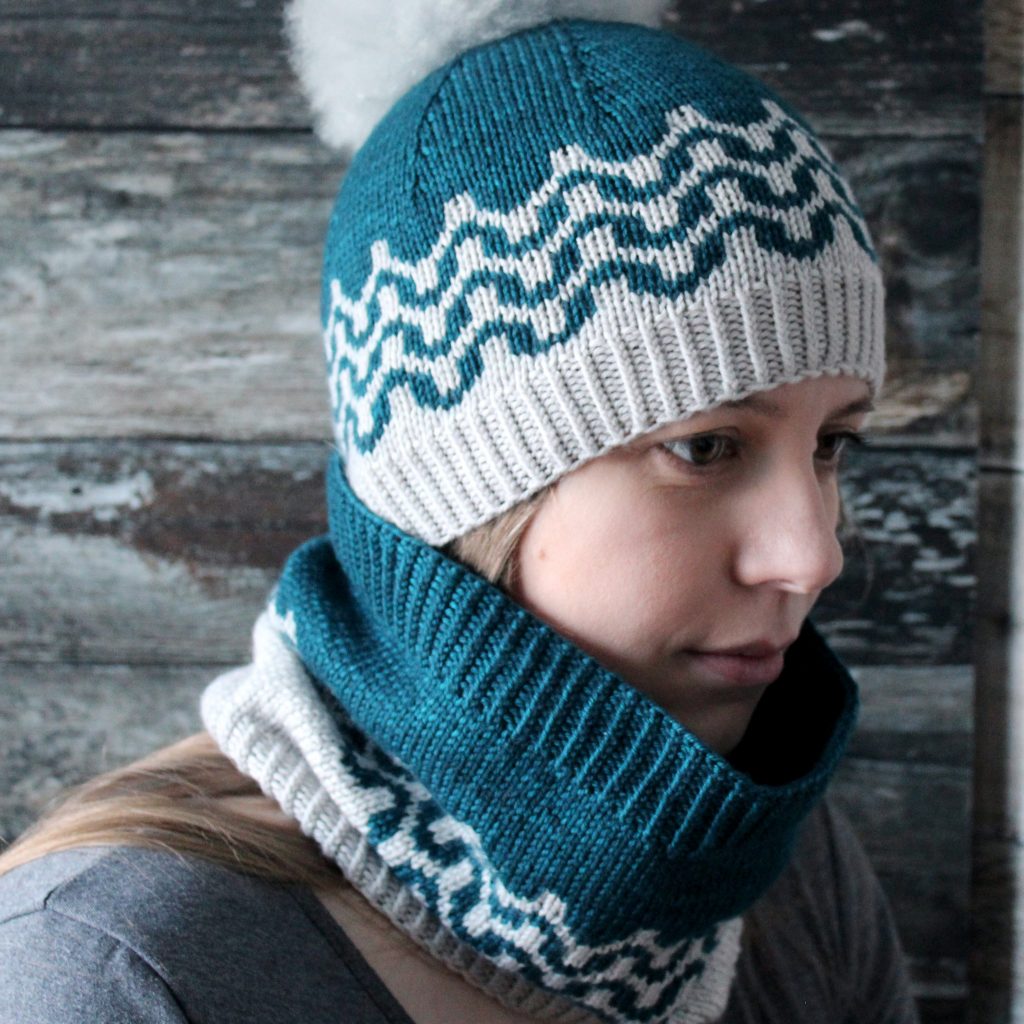 To round off the year I wanted a quick easy project that was a fun knit and would make a great gift. I decided on a hat quite quickly and as I love stranded colourwork and haven't done any recently it seemed the perfect choice!
A colourwork hat doesn't really take that much time and with two colours there's a lot of yarn left over, so adding a matching cowl was a logical choice to get the most out of my yarn!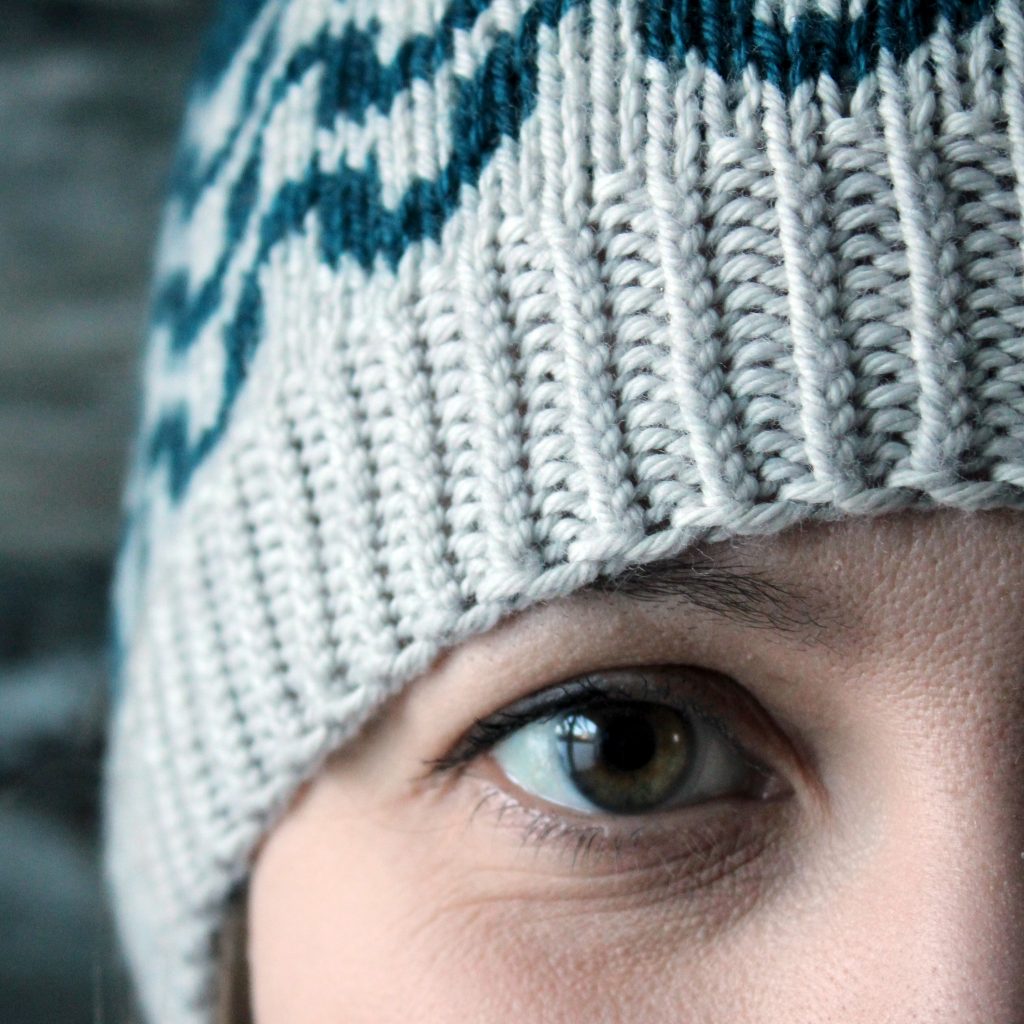 I wanted to start with one colour and swap to another as the best way to use up the yarn and get matching accessories so I chose a colour pattern that would let me move from one colour to another. I love these undulating rippling waves! The bonus is that they have a super simple repeat and there's no long floats which can be tricky to tension so if you're new to stranded colourwork it's a good way to start! I still have about a third of my yarn left after making the adult hat and cowl so if you've got any half balls of yarn it's a great way to use up your leftovers!
You can get 25% off the Pirl Hat and Cowl with the code PirlSale until 11.59 pm (UTC) on the 20th December 2022. The pattern is also on LoveCrafts and Etsy!
If you want to find out what I'm up to between blog posts you can keep an eye on what I'm up to on Instagram, or come join me on Patreon for 50% off new releases and to find out what I'm working on for the next few of months!
If you'd like an exclusive 40% discount on future releases sign up for my newsletter – I only send out emails when I release a new pattern or am having a sale, so usually, you'll only hear from me about once a month.