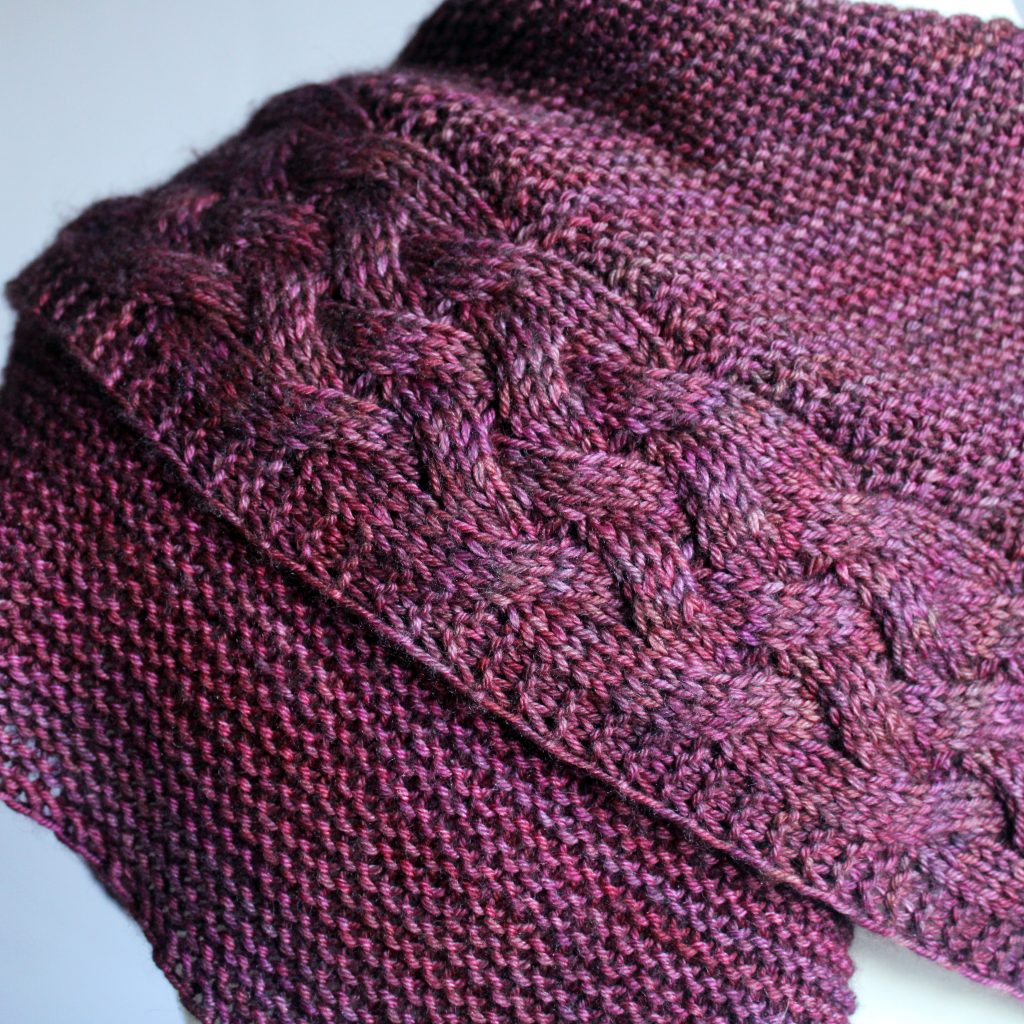 Ever since I made Tuinn Bheaga I've wanted to make another shawl like it. Last year I was too busy working on syncopated brioche but this year I knew this was my perfect project! It has everything I want in a winter shawl – thick, bouncy DK yarn so it's warm and perfect for layering; delicious cables that I always crave when the weather is cold; lots of squishy garter stitch for quick and easy knitting; and the cherry on top, the cables are reversible so you can wear it either way round and it still looks awesome!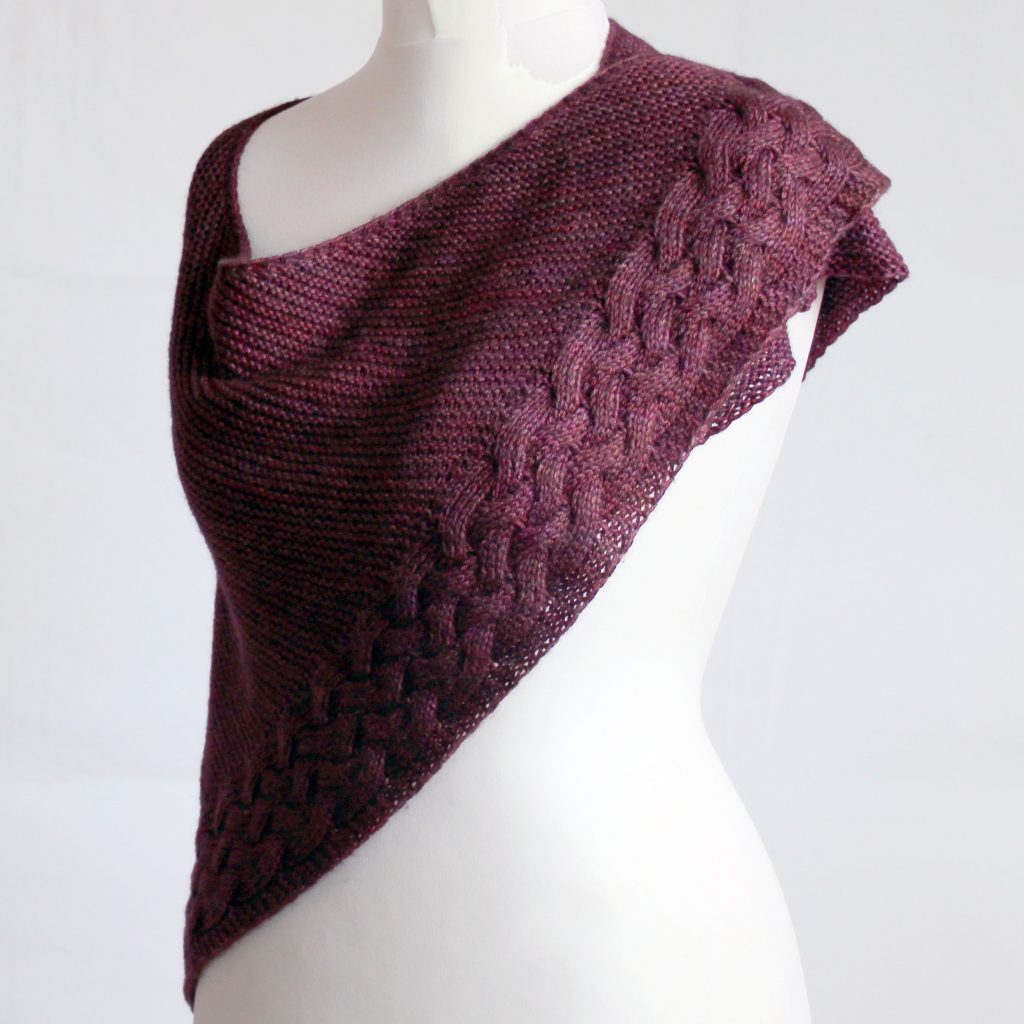 Finding the right cable for this shawl took a lot of experimentation. I did at least half a dozen different swatches trying to find cables that were properly reversible and would work for the pattern without pulling in too much. Most of them didn't work for this design but I've got a collection I want to work on in the future!
You can get 25% off Dualaich with the code CabledSale until 11.59 pm (UTC) on the 15th November 2022. The pattern is also on LoveCrafts and Etsy!
If you want to find out what I'm up to between blog posts you can keep an eye on what I'm up to on Instagram, or come join me on Patreon for 50% off new releases and to find out what I'm working on for the next few of months!
If you'd like an exclusive 40% discount on future releases sign up for my newsletter – I only send out emails when I release a new pattern or am having a sale, so usually, you'll only hear from me about once a month.