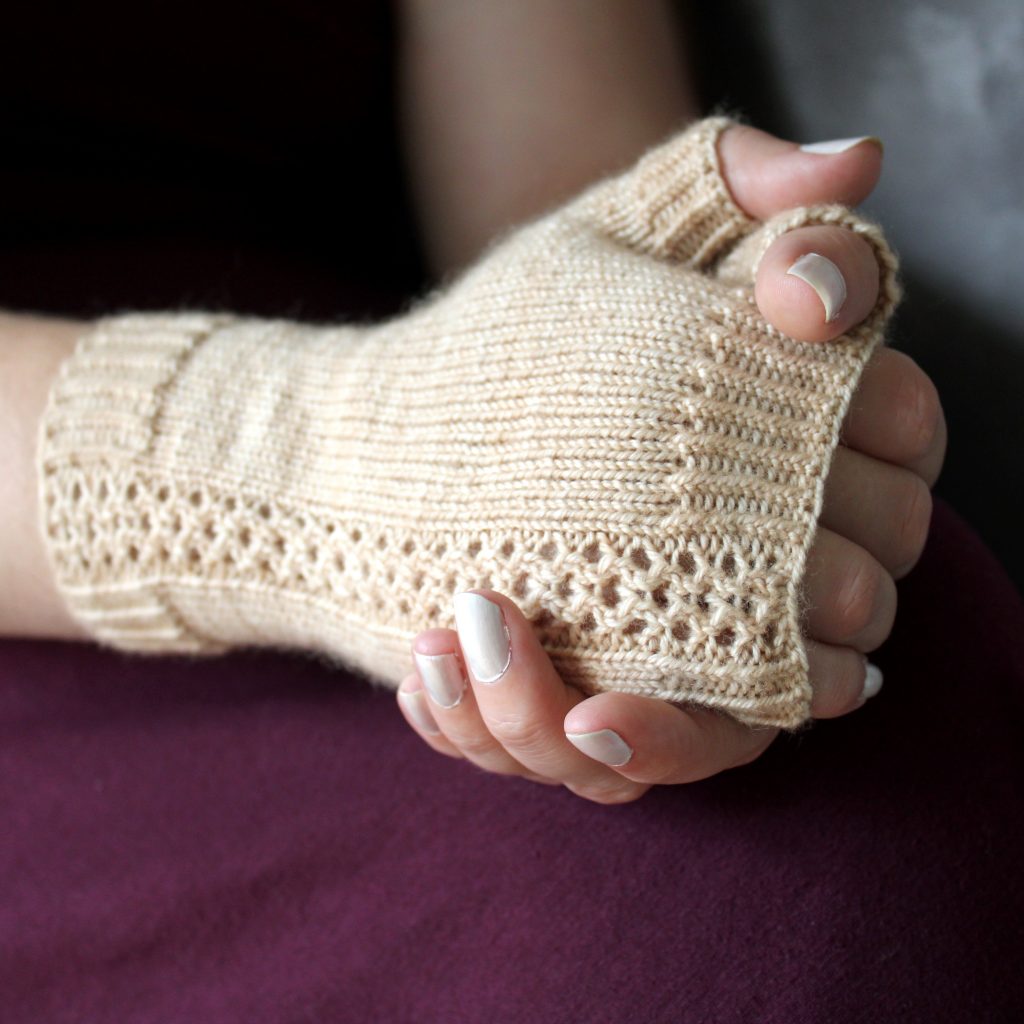 Last time I introduced you to Talamh and my Elemental mitts series. Today it's the turn of the second pattern – Adhar or Air! When I started working on this pattern, the obvious way that struck me to represent air was with a lace pattern – letting the air in! This beautiful neutral yarn was already in my stash and with a name like Whispering Grass it was the obvious choice for my wind inspired pattern!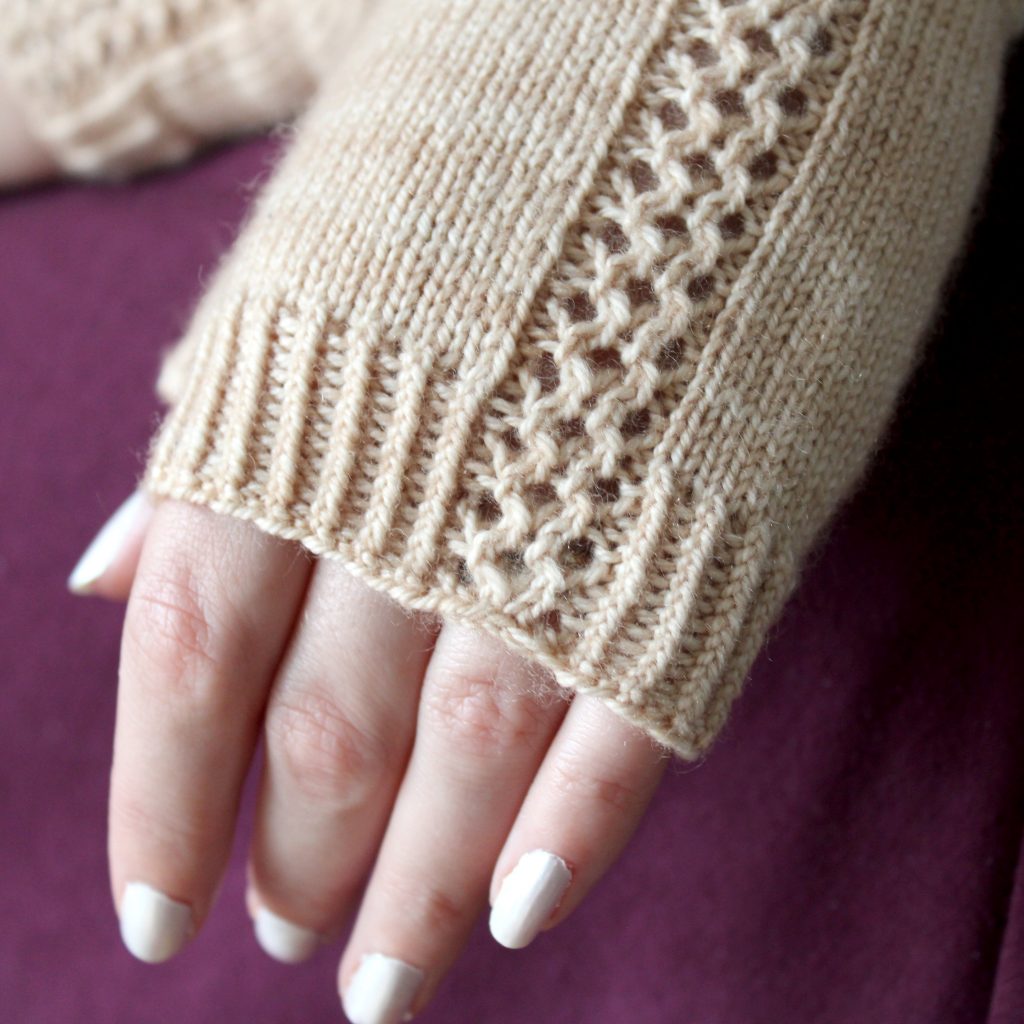 I picked this lace pattern because I loved the way the stitches flowed around the yarnovers like a gentle rippling breeze! It's a four row pattern so it's really easy to remember and get into a good flow. These mitts are some of my most relaxing mitts – perfect as we're moving towards Christmas and I always need relaxing patterns as things get busy!
You can get 25% off Adhar with the code AirSale until 11.59 pm (UTC) on the 18th October 2022. The pattern is also on LoveCrafts and Etsy!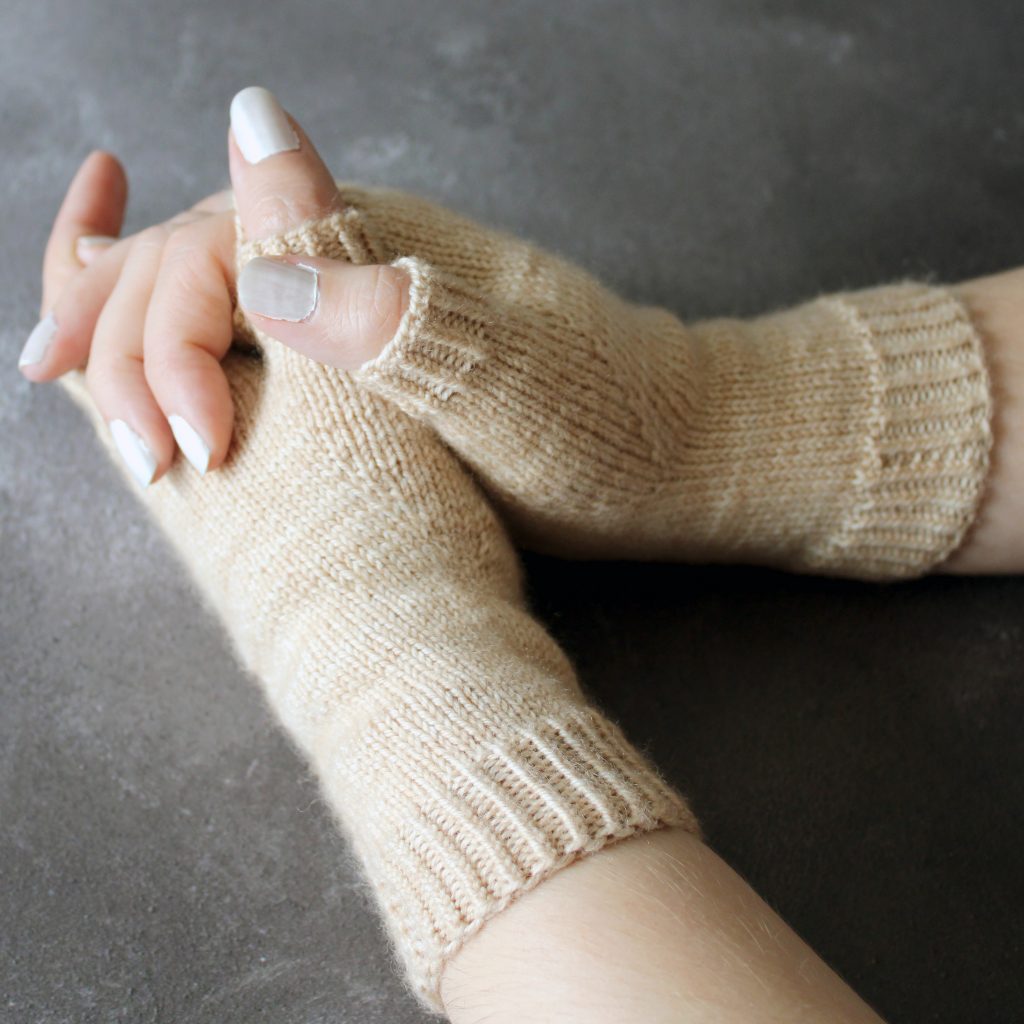 If you want to find out what I'm up to between blog posts you can keep an eye on what I'm up to on Instagram, or come join me on Patreon for 50% off new releases and to find out what I'm working on for the next few of months!
If you'd like an exclusive 40% discount on future releases sign up for my newsletter – I only send out emails when I release a new pattern or am having a sale, so usually, you'll only hear from me about once a month.