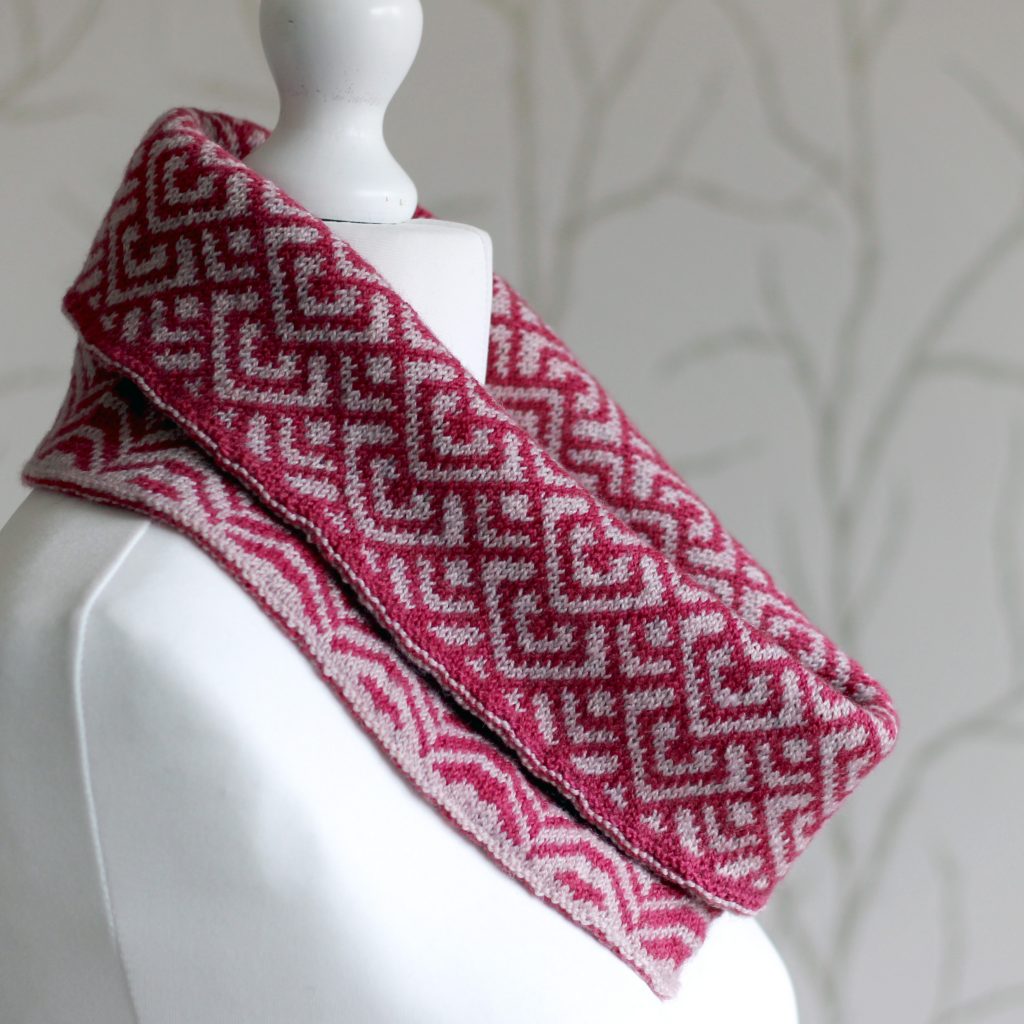 Nathair-Sgiathach has taken 16 months from design to publishing – that's probably the longest time I have ever worked on a design. I cast on way back in October 2019! Originally it was planned for release in 2020 but I rapidly realised that it was going to take me longer to knit that I'd originally counted on (apparently I'm a slow colourwork knitter!) so it got set aside in November and Suainte took the January release spot. I needed this to be a winter pattern, so it sat for a while, neglected, while I worked on other things. 
I picked it up again in June, July and August, worked a few rounds and drifted off to other more urgent patterns, but it October I finally got it going again seriously. Eventually, I realised if I wanted to release it in January, I was going to have to get it into testing even if I hadn't finished knitting it yet. This was kind of daunting for me – I had to block a section to get gauge, and I had a few repeats of the second chart knitted so that my testers could see what they were getting.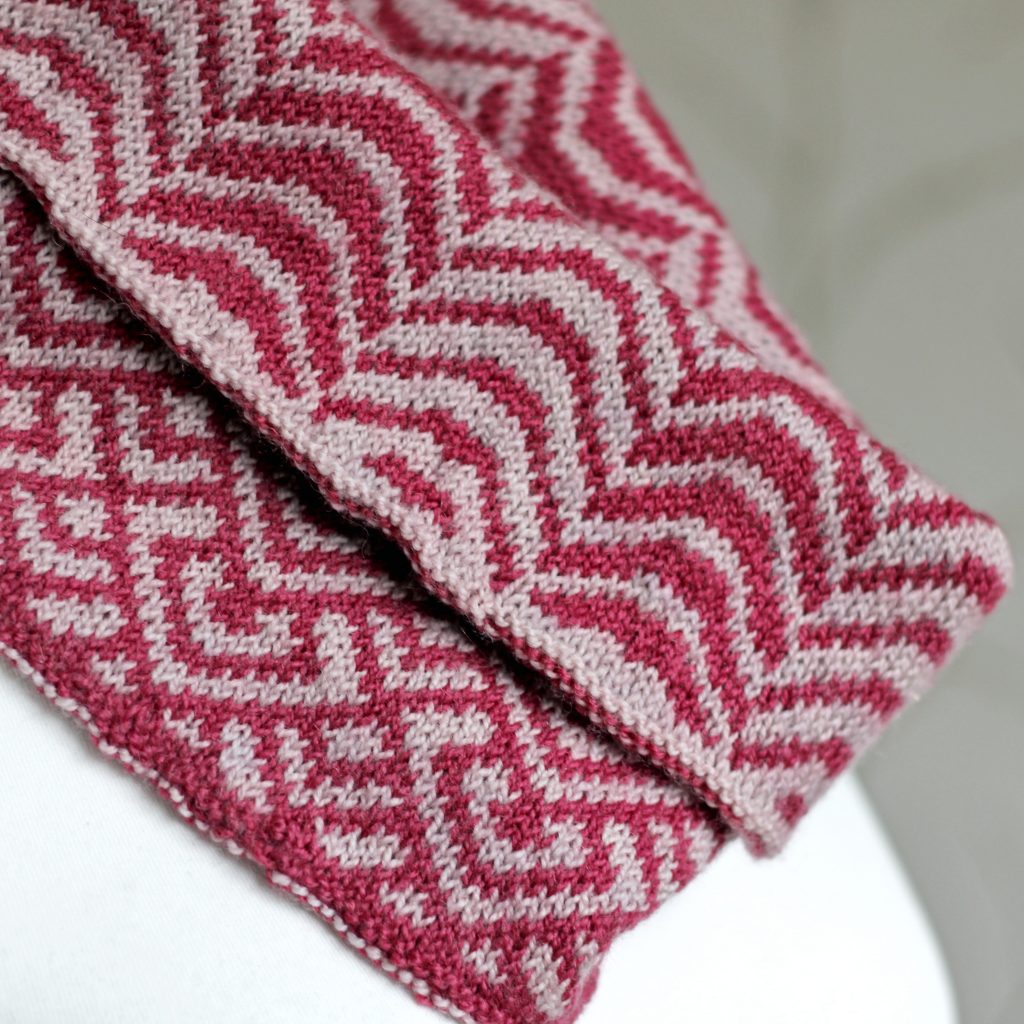 I finally finished the knitting at the end of November 2020 and a week later I got round to taking new photos for the Kitchener Stitch in Purl tutorial to accompany the pattern. We won't talk about how long it took me to finally get around to blocking it…
Anyway, now it's done, I'm absolutely in love with it! The yarn was my main inspiration – I got this gorgeous Brambles and Me Ridge at Perth Festival of Yarn (and spent ages picking out the perfect colours), and when I was thinking of ideas for red yarn I came up with Dragons (that's what Nathair-Sgiathach means). I found the Scale pattern, and designed the belly pattern to match, based on the bellies of snakes and alligators!
My testers have come up with some truly beautiful colour combinations of their own, check them out below!
You can get 25% off Nathair-Sgiathach on my website with the code DragonSale. The pattern is also on Lovecrafts! 
If you want to find out what I'm up to between blog posts you can keep an eye on what I'm up to on Instagram, or come join me on Patreon to find out what I'll be releasing in November and January! If you'd like an exclusive 40% discount on future releases sign up to my newsletter – I only send out emails when I release a new pattern or am having a sale, so usually, you'll only hear from me about once a month.