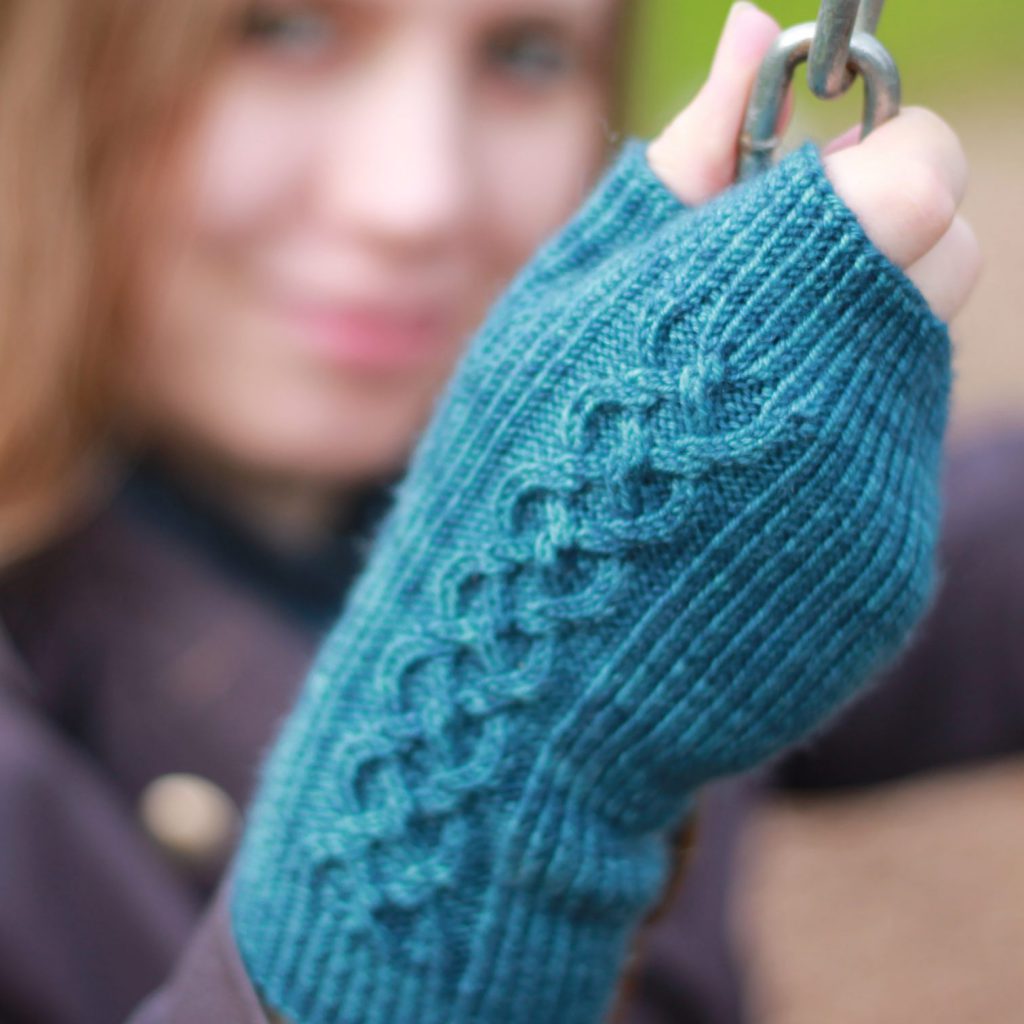 This is my first fingerless glove pattern, just in time for winter. My inspiration for this one is a Scottish Goddess, The Cailleach, also known as Beira. She had a lot of roles, but the chief of them was as the Goddess of Winter, which she ruled over from her throne at the top of Ben Nevis. So, how better to stave off the winter cold than by keeping your hands warm? The cables are a traditional Bavarian pattern, but they also remind me of the celtic cables found throughout Scotland dating back centuries. The cables have been designed to merge seamlessly into the ribbing on the cuffs at each end of the glove, and the cable pattern on the back of the hand is matched by the cable below and above the thumb. The thumb cable splits to make way for the thumb gusset with half the cable pattern up each side of the thumb. It merges back together again at the top of the thumb. This is my favourite feature of these gloves, I really love how it's turned out!
Because the gloves are so stretchy, thanks to the twisted rib, these gloves will fit most women – my hands are a tiny bit under 6.75″ and my mum's hands are 7.5″ around the knuckles and these gloves fit both of us comfortably! If you do want to adjust them for bigger or smaller hands, that's really easy too – just add or subtract a few pairs of stitches to the palm and back of the hand.
One more special thing I love about these mitts is the cast on. The Alternating Cast On is so amazingly stretchy I recommend it for all gloves, hats, sock, cuffs, and anything else that needs a stretchy cast on. If you want to try it out, you can find the photo-tutorial here!