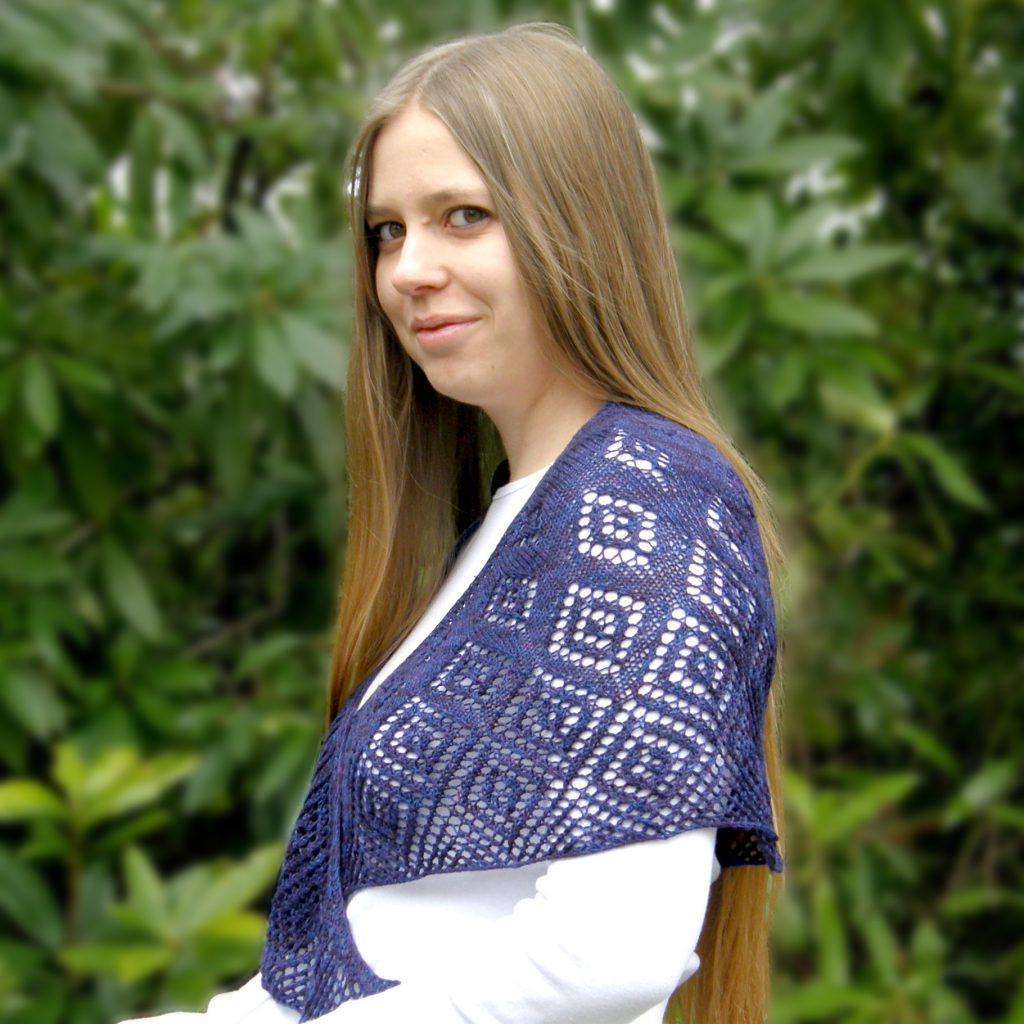 I published my newest pattern last night, and I'm really excited about it. I'm afraid I don't have a design postmortem for you right now because I've misplaced my original test swatch. Hopefully, I'll find it by the end of the week! The new pattern is called Shattered Stars. The name came about from the diamond motif. In Ancient Greece they believed that diamonds were pieces of star that had fallen to earth and shattered. When I designed the shawl it was with the idea of falling diamonds so this was the perfect blend between my design ideas and mythology for me!
The shawl is a crescent shape worked from the top down. It starts with small diamonds on a stockinette background, but as you work to the edge the diamonds get bigger and the shawl ends with a lacey border. I first had the idea for this shawl back in November last year and I really love how it's turned out. Seeing it come to life and being knitted by other people is really exciting and is what I really love about designing!
During testing some problems were thrown up with my testers gauge being much bigger than mine and using more yarn than expected. I've reworked the yardage estimates now, and changed my recommended needle size for knitting the shawl, which should solve all these problems and make it a one skein project for everyone. Do check your gauge when you start though, to make sure you'll have enough yarn to finish!